Former Ireland hooker Shane Byrne says that further pressure could come on Andy Farrell if his side fail to register a victory in either one of their home Six Nations games against England or France.
Farrell's second tilt at the spring tournament commences in eight days' time, with Ireland opening their campaign in Cardiff against Wayne Pivac's struggling Wales outfit.
Ireland enter the season off the back of an indifferent 2020, in which they won all six home games but lost their three away games over the course of the virus interrupted calendar year.
Since the mid-80s, Ireland have tended to fare better in the Six Nations in 'odd years', when England and France have to come to Dublin. (Though this tendency was less pronounced in the 2010s due to France's lean times and the ending of Ireland's famous winning run in the Welsh capital.)
Not since 1999 have Ireland lost at home to both England and France in a single campaign - though they could only manage a loss (England) and a draw (France) in 2013, Declan's Kidney final tournament in charge.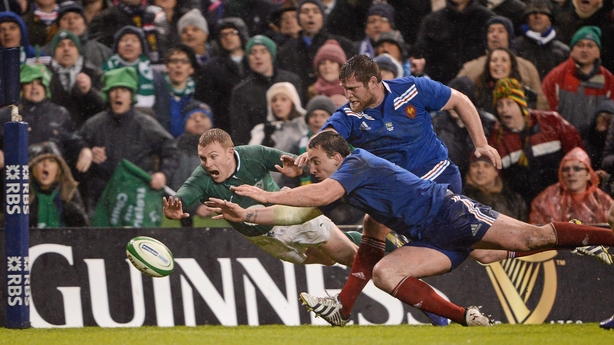 Can Ireland muster a victory from their home games? Byrne is not confident.
"If you're going by form leading into this, no is the answer," the ex-Leinster star told RTÉ Saturday Sport.
"England have, in the last season and a bit, a step ahead of everyone else, with France very, very close behind.
"When the pressure is put on us, we haven't been able to make that step-up. We all know that England, in particular, have our card at the moment.
"It's less to do with the gameplan and more to do with physicality. Their plan is to beat up and bully the Irish team. And unfortunately, they've been able to do that for the last couple of seasons.
"That's the big thing we want to see with Paul O'Connell arriving into the Irish staff. We want to see that grit getting back into the Irish team. That they won't take a backward step no matter who they're playing against.
"There will be a lot of unhappy people if we don't take at least one of those big scalps at home.
"It hasn't been exactly what we wanted up to now (under Farrell). It hasn't been bad. There's been some good results. The last time we played Wales (32-9 in November) was probably the best outing we've had.
"Obviously, they'll have to say they're targeting both of them (England and France). But 0% in either of those games would certainly be putting pressure on Andy Farrell."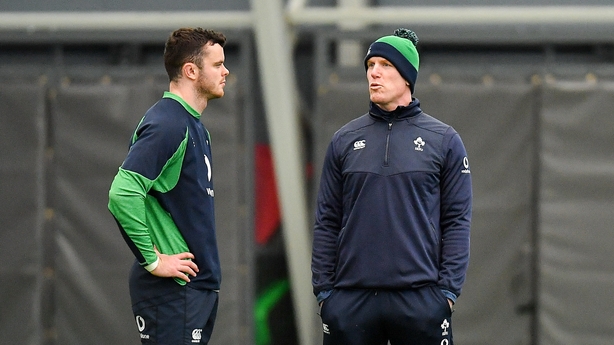 Byrne regards the squad selection as "conservative", in particular questioning the omission of Jack Carty and Ireland's relative lightness in the prop department. However, he stresses that the squad boasts the talent to capitalise on the momentum of an opening day win.
"There's no doubt England are favourites. They lost one game last year and cleaned up after that. It's theirs to lose.
"France, it's 2010 since they last got silverware in the Six Nations, but Galthie and Shaun Edwards are putting together a fantastic team. It almost harks back to the old style of French rugby, matching physicality and finesse. They'll be there or thereabouts.
"This is a cliché but the first week will tell a lot. If this squad got momentum. if they had a good day out against Wales and are able to keep that going, there's enough talent in that squad to do very, very well.
"Wales have had a horrid, horrid time of late since Pivac came in. But they're a great bounce-back team. I'm surprised it hasn't happened yet."