The first weekend of February will see both sides of the Atlantic consumed by different sporting events.
On this side of the pond, the 2021 Six Nations gets under way with Ireland's campaign starting in Wales on Sunday, 7 February.
And later that night, the 55th Super Bowl takes centre stage in Tampa, Florida.
There is little crossover between both events on paper but one interested observer across the entire weekend will be a certain Christian Wade.
It's now over two years since the former England rugby international took people by surprise by launching a prospective attempt to become an NFL player.
Signed by the storied Buffalo Bills franchise, who are within reach of Super Bowl LV after advancing to this season's AFC Championship decider against reigning champions Kansas City Chiefs, the former Wasps wing isn't eligible for the main roster.
But he remains part of the Bills practice squad and hope still remains that the now running back does have a future on the active roster.
Ahead of the culmination of the NFL season and the start of the Six Nations, Wade joined RTÉ Sport on Zoom from the Bills practice facility to share an insight into the challenge he has faced in grappling with the conversion from rugby union to American football.
We need your consent to load this YouTube contentWe use YouTube to manage extra content that can set cookies on your device and collect data about your activity. Please review their details and accept them to load the content.Manage Preferences
"I've always been a fan of the NFL for as long as I can remember," the 29-year-old says of his original and long-standing motivation to switch codes.
"Playing video games... I actually posted it the other day, a game called NFL Blitz made by Midway, NFL Street and the Madden games, so yeah I've always been a fan of the NFL.
"And as I got older, I started to watch it a little bit more as they decided to put it on TV back in the UK, albeit quite late.
"When the opportunity came around to be able to make the switch, I had to go for it because that's something that just doesn't happen and I'm the first person from rugby in England with my profile to actually make that switch which is crazy."
The International Player Pathway paved the way for that conversion via the NFL UK office where Wade first enquired about the possibility of making the move at a relatively late age for a prospective player before going to an IMG camp.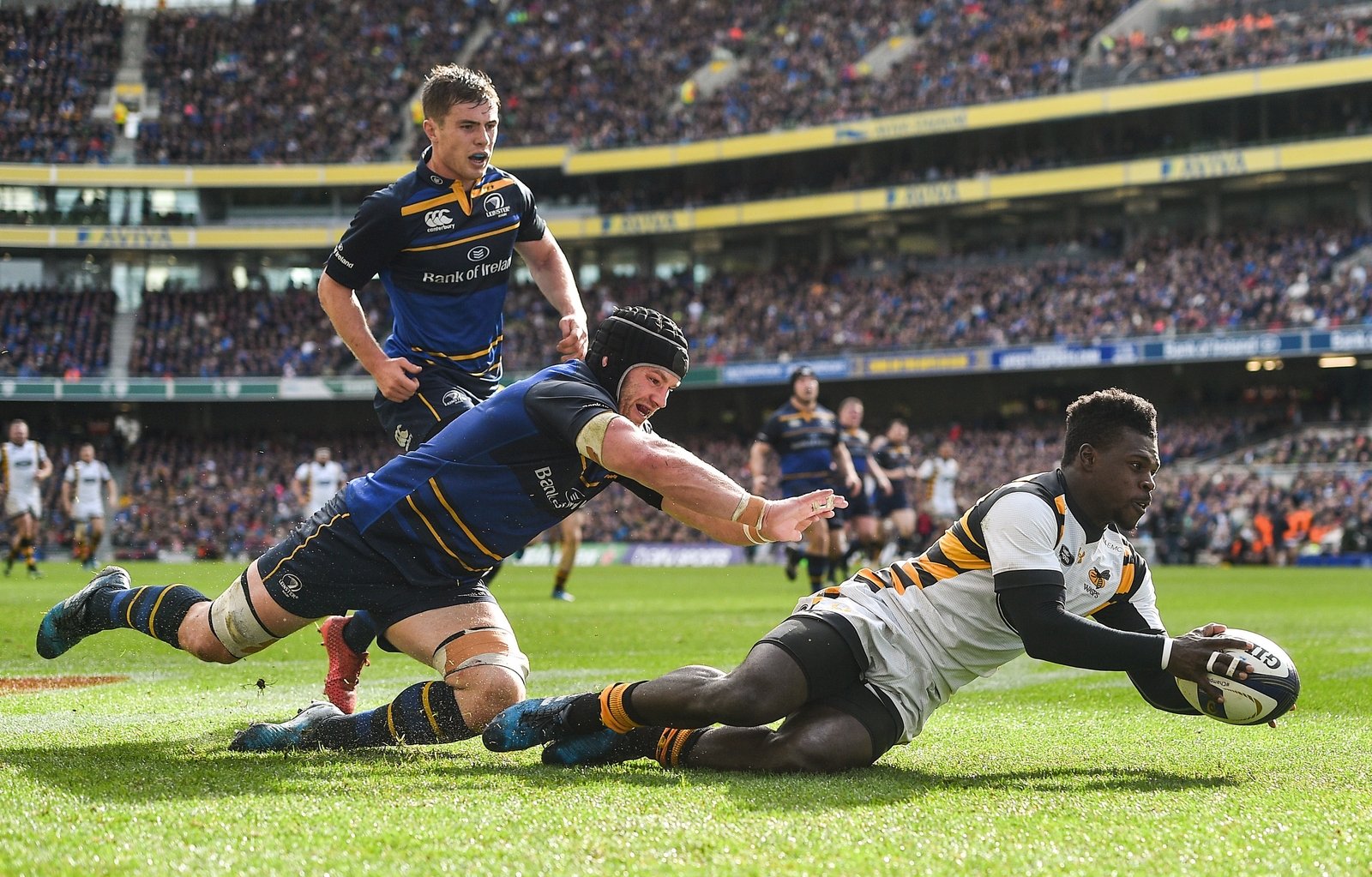 His rugby profile as an electrically quick wing with good ball-handling meant running back was the automatic and natural position to develop in as an American football player.
"Speaking with the guys at the NFL, they could already see the position I could slot into – I wouldn't say the easiest – but the position that would suit me best because of my traits: Speed, footwork, great hands that can catch, pass," he explains.
That speed is an asset - Wade ran 10.8 seconds over 100 metres as a sprinter in his younger years - but having honed his running mechanics for rugby and the running lines on the wing, the challenge of utilising that for the shorter, snappier bursts on the football field has been a necessary adjustment.
"It's really been a challenge because the biggest difference is the fact that you're able to block," he says, adding that there is the added complication of both team-mates and opponents occupying running lanes unlike in rugby where the opposition are the primary obstacle on the eyeline.
"So I have blockers sometimes pulling – it's when the linemen go behind to try and get a block that's on the outside edge – so sometimes I have to be able to read those kinds of blocks or it could be blocks where they're trying to square up.
My instincts from rugby kicked in
"Depending on where the defenders go, they will adjust their blocks and that means I have to adjust whether I'm stepping this way and that's what I really had to learn because it cost me a touchdown last year.
"The scenario was I caught the ball from the back field, I had run up the sideline after beating a couple of defenders.
"And then - because in rugby down-field anyone that is in front of you is opposition but in football they could be your guys or opposition, so you have to have that awareness to know how to work off your blocks – my instincts from rugby kicked in.
"I saw people down the field and I ran into space, so away from the people and I ended up getting tackled two yards out from scoring a touchdown but really I should have carried on straight down the sideline because the guys in front were actually my guys but their guys too.
"If I'd actually run towards their back side, then they would have actually got defenders out and I would have been able to walk it through."
Yet before that, his very first carry in a game situation ended in a touchdown – a 65-yard dash marking a spectacular arrival in a pre-season practice match against the Indianapolis Colts in August 2019.
For a freshman Bill, it was like a duck to water and for Wade a sense of validation that he had made the right call to make the bold switch.
"It's exactly what you said there, it was definitely a moment of validation for me because this transition and this move from rugby was huge," he explains.
"It gave me that extra push to keep going, keep doing what you're doing and successful will follow you."
Arguably the toughest transition has been grappling – literally - with the different feel of the ball in American football compared to in rugby even if they are vaguely similar in shape and size.
And not to mention the different directions, trajectories and angles which one receives the ball in gridiron.
"That was probably one of the first lessons I was getting taught when I first left rugby. It's literally just how to catch the ball when it's coming at you," says Wade.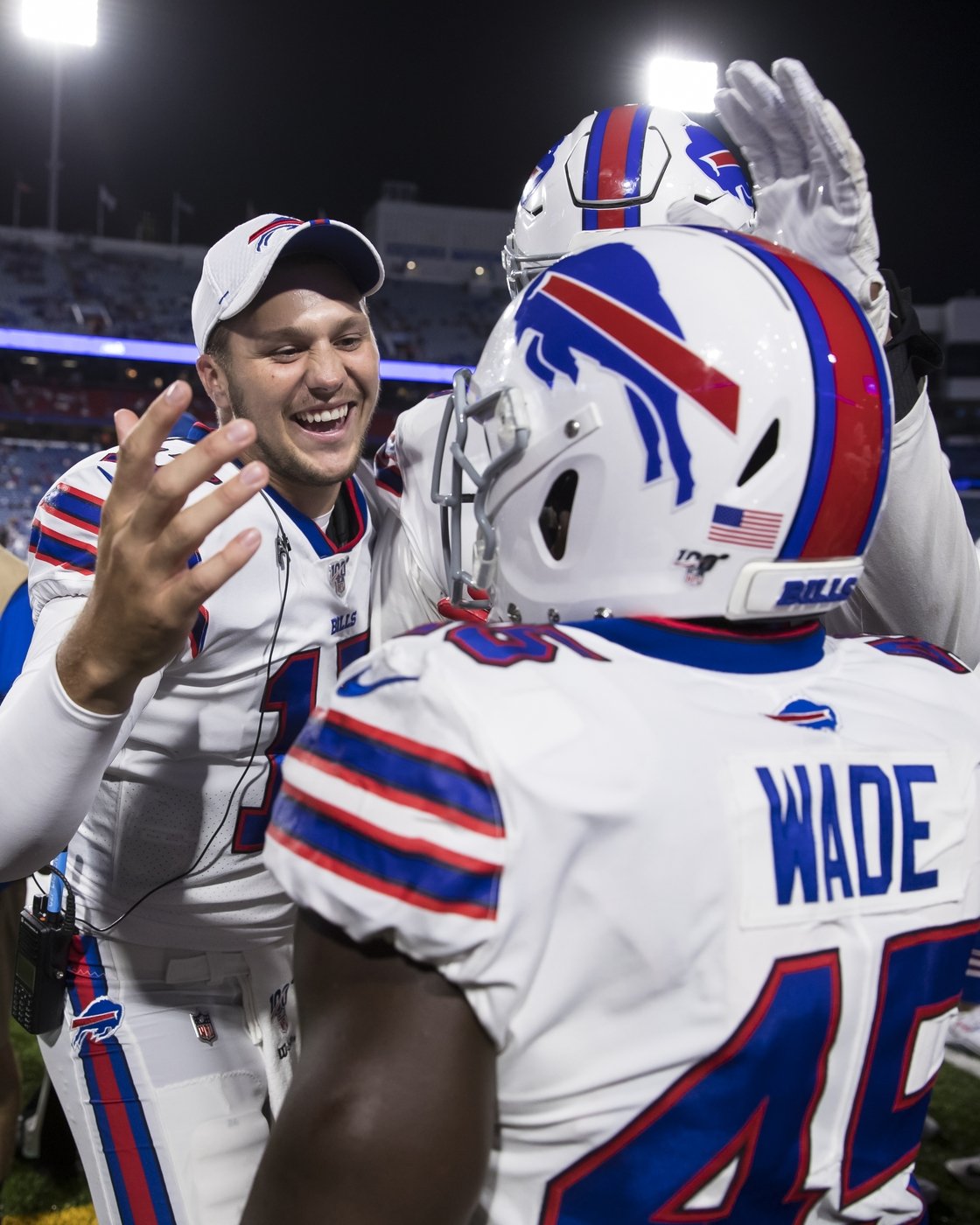 "You have to make a diamond [shape with your hands]. When you look at the ball, you have to look at the cross that's made by the stitching and you want that cross to hit you to catch and when it hits you, it's an automatic softness right there.
"Then when you're taking the hand-off as a running back, you're talking about pockets and having one arm up right here and the other one down and depending on what side you're running to determines what arm goes up.
"They say you want to elbow your quarterback in the face. So if you're going to the left and he's giving it to you, you put your right arm up. If you're going to the right side, you put your left arm up.
"To fans and people watching, it seems pretty nonchalant but these are all really important things. If I take the ball with the wrong arm, it could mess up the whole timing of the whole play for the quarterback, receivers and the linemen. Every aspect of football is really technical and the details do matter."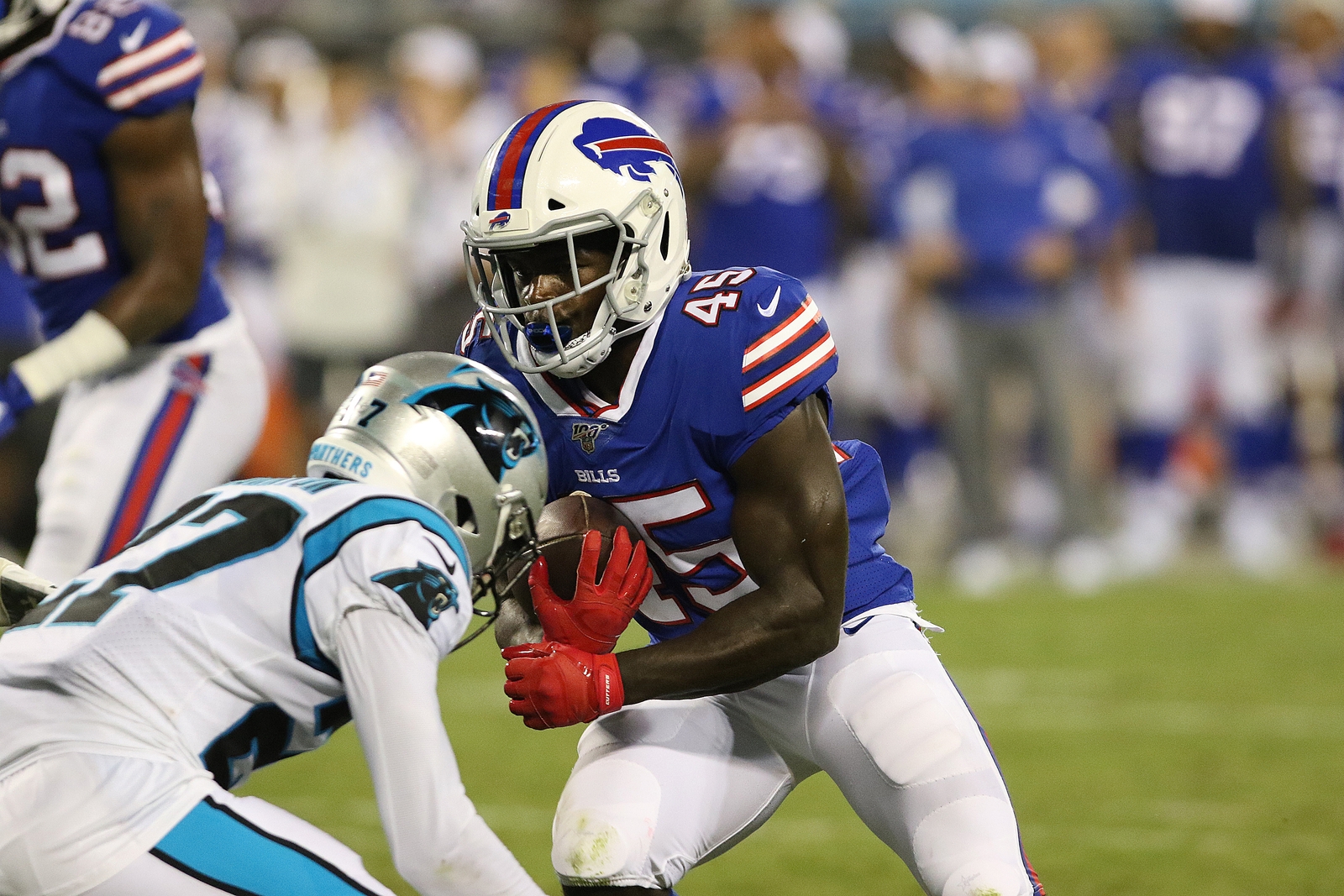 And, of course there are the hits, common to both rugby and football but with very different effects due to the differences in tackle styles, padding and the existence of helmets in one sport and not the other.
While Wade has not suffered many hits since moving to the NFL, he does draw a distinction in terms of how it feels on the body: "I remember the first time I got hit, it didn't necessarily hurt but I lost my balance really quickly, so I don't know if it was because of the force or how big the player was or because I'm wearing these pads that I wasn't used to.
"I think the pads actually helped so it didn't hurt as much but you're not padded up completely. But in a pre-season game I played last year, I got a helmet to my forearm and my forearm still hurts now and that was over a year ago. So it depends how you get caught really.
"You can use your pads to protect yourself so it doesn't hurt as much but if they hit a sweet spot or an area that's not padded up, it hurts more than it would in rugby because of the pads which is crazy."
The physical challenge has been accompanied by the necessity to learn the vast playbooks that NFL, college and high school teams all require their players to study forensically.
While 'detail' is a word one often hears rugby players and coaches here in Ireland and further afield mention in passing when answering press conference questions, it's on a whole other level in the more coach-led rigidity of the NFL.
That's especially due to the intricate needs of an offense, defence or special teams section and the comparative lack of leeway to interpret play given that football is naturally less free-flowing than rugby.
"There is definitely more leeway [in rugby] because you're trying to create space. You have plays that you put in and learn in practice really just to restart the game, like from a line-out or scrum or penalty," Wade explains.
"Whereas football is all about situations. There is a little bit of free rein but there is a very rigid structure. As a receiver, you're trying to get to a space. So you need to do what you need to do to try and get to that spot.
"But if you're playing man, then you might have a route that might have a couple of different options. You do have free rein within your role but it's still very structured. So that's what I would say when it comes to comparing to rugby.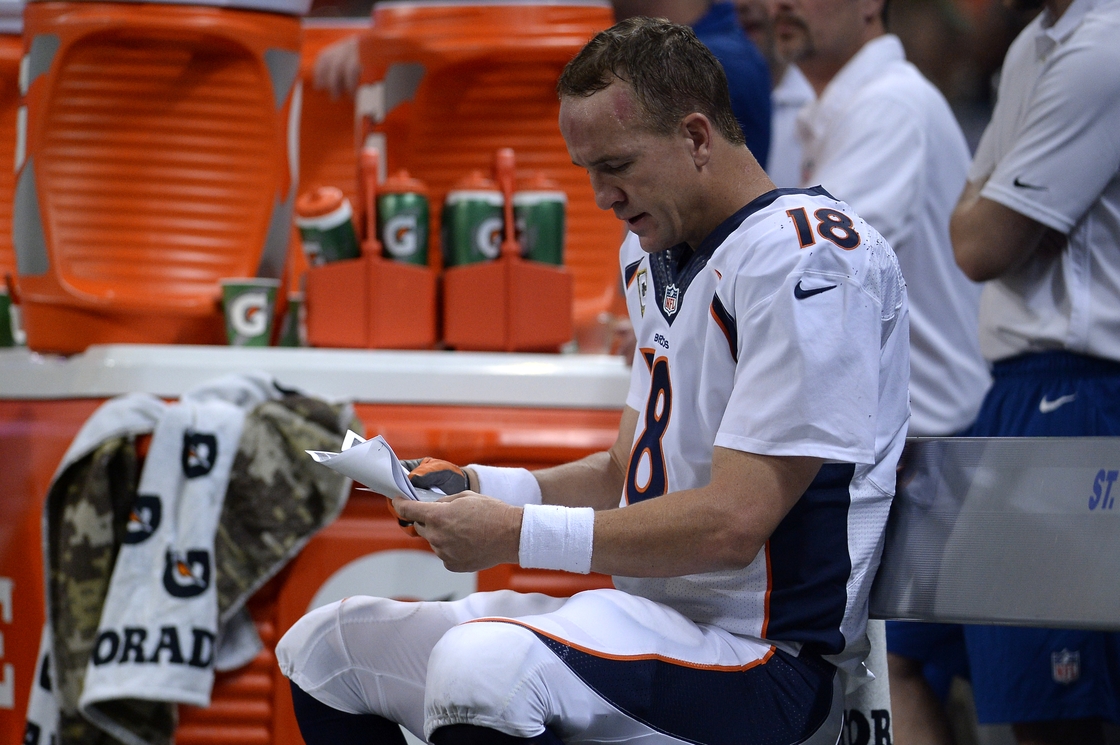 "Because that's something that I was struggling with before – everything [in football] is 'you have to do this, you have to do that' and I was like if it's always like that, you don't really get a chance to get loose with it.
"But once I started learning the game, being out there and speaking to players like Josh [Allen, Bills quarterback], Cole Beasley and Stefon Diggs (wide receivers), they said, 'You don't have to do this. That's how it's drawn up but as long as you're getting to your spots, your timing is correct and you're running the right depths' – running at depth is crucial as you can run a route at eight yards instead of five yards and that means you could end up running into someone else on your team and messing up the whole timing of the play – so that's why the detail matters in football rather than in rugby because you can't adjust on the fly in football as much."
But Wade does add that through daily discussion amongst coaches and players, elements of the gospel of the playbook can be tweaked in practice if certain players are not completely comfortable with what is originally written down in one of its many pages.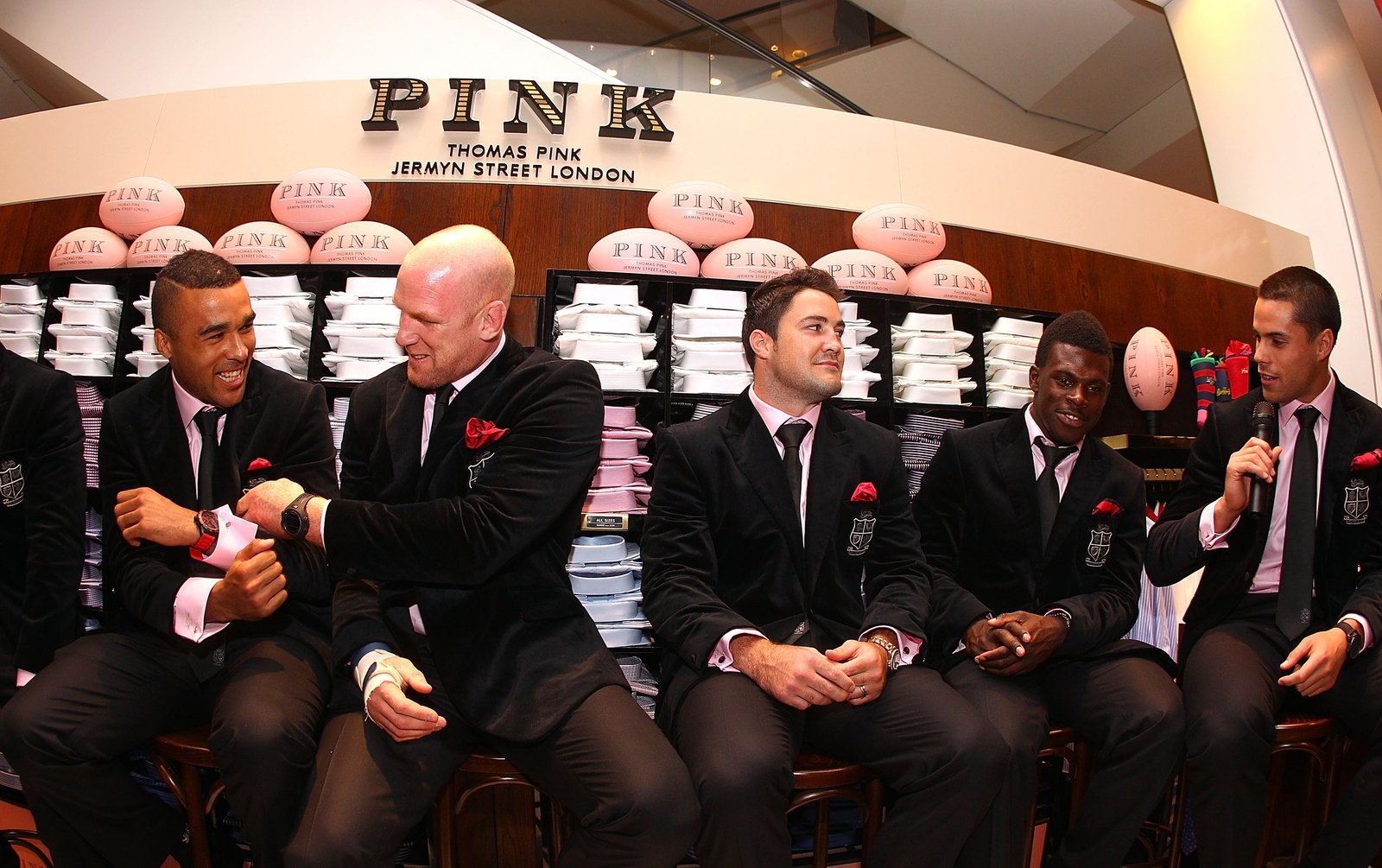 Or – and this is not recommended – a player can try and ditch playbook instructions mid-play.
"In rugby, you could run it and not say anything but you can also do that in football too," Wade says.
"You know when you watch football sometimes and they might have thrown a touchdown and it worked and you think they practiced that.
"Sometimes people might have run the wrong route or they've seen something out there and they just changed their route, although coaches don't like that because they say you should never do your own stuff. But if it works, it works, so depending on who you are, sometimes you can do your own thing. But it better work, otherwise you'll be in trouble."
What has also helped Wade deal with the information overload presented by football has been the fact that he studied psychology and sports science at university level while an academy player with Wasps.
"You can ask the guys herel, they all call me Dr Wade. I'm like an honorary doctor here. But I was also an honorary doctor back at Wasps as well. I always find myself in and around the training room or the treatment room just discussing the body, nutrition and different methods," he says, adding that some of his Bills' team-mates have also developed a curiosity about rugby, given Wade's background.
There can be certain adjustments I have to make, whereas in rugby, you might have two or three things
But despite his improvement just over two years into his time in the US, Wade still has a keen sense of the key areas he still needs to improve on, having mastered some of the fundamentals.
"For me, it's just, I'm not saying instincts but right now I've got a great foundation of the whole game, so it's really just trying to layer on top of that.
"Last year, we'd come in and do a drill, we'd be in a game and I'd kind of be slow to react or trust in my instincts because I'm doing too much thinking, whereas coming into it this year, it's a lot more fluid to play a bit more free because I know what's going on.
"You've got all the linemen doing their stuff and trying to rush. I've got to do all kinds of different reads, keys and all these sorts of stuff that I'm not used to doing – or I'm used to doing it but not having the tick sheet of 10 different things that I need to check before the ball is even snapped, and when the ball is snapped, there can be certain adjustments I have to make, whereas in rugby, you might have two or three things. It's just like another step up.
"For me, it's knowing the protections and making sure I can react quickly. For me, that's the thing I have to have down solid for me to be able to be on the field and get regular reps."