The week before Christmas, Connacht's hopes of European progression were ended when former head coach Part Lam returned to the Sportsground and Bristol left with a bonus-point win. 
A disjointed opening quarter was later compounded by Bundee Aki's yellow card shortly after the break. Trailing one stage 17-3, they mounted a comeback but inexplicably failed to take a kick in front of the posts late on to secure a losing bonus point of their own that could well impact their Challenge Cup qualification. 
Three weeks later, and Munster arrived in Galway and looked set to emerge from a wet and windy Sportsground with a rather comfortable victory. 
A 10-3 interval lead didn't do justice to Munster's dominance. With 77 minutes on the clock, the only further scores came from the visitors and the boot of JJ Hanrahan.
Yet Andy Friend's side once again dug deep. Two Munster yellow cards were sandwiched by a Peter O'Sullivan try and in the fifth-minute of additional time, Connacht engineered one last opportunity.
Five metres from the line against a 13-man defensive unit, they were poised to utilise the numerical advantage and snatch a victory from the jaws of defeat.
The Connacht decision-makers on the pitch however appeared unsure and at the next breakdown, the ball bobbled out on the Munster side and the whistle went. 
"We weren't smart," Friend admitted post-match and Dillane says some frank conversations were held since to ensure the pattern doesn't continue.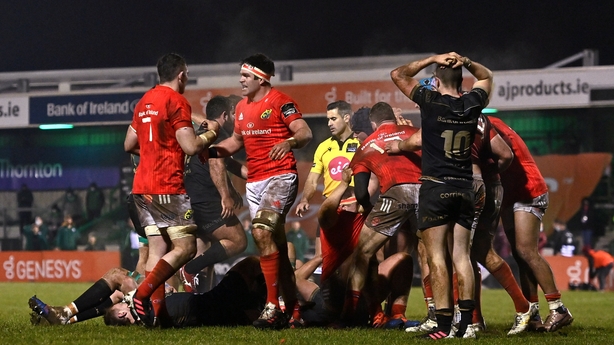 "We had a scrum," Dillane told RTÉ Sport in relation to the Munster loss. "There was confusion, a bit of a mix-up. There were messages being sent down from above...people were unsure.
"The scrum was thinking, 'it's going here'...by the time we looked up, we thought it was going to be a try. It ended up a bit different.
"We had an honest talk about it. We know we need to be clearer. It was disappointing obviously." 
Following on from the Bristol miscalculation - "half the team didn't know what we were going for" - the towering lock was asked what can be done to ensure there isn't a repeat. 
"It could just be one voice. Our skipper on the day brings everyone in together before the play so everyone has absolute clarity.
"Then we go in with a cool head, relaxed, and knowing what the process is." 
They can start that process on Sunday in the rearranged Pro14 clash with Ospreys. The pausing of the Champions Cup means the game has been moved into the European slot. 
I keep my head in Connacht. If you play well, you will get your merit (Ireland) off that
It is also a last chance to impress Ireland management ahead of Ireland's Six Nations opener against Wales on Sunday, 7 February. 
Dillane was a replacement in the two rearranged Six Nations games last October, but admitted he was "frustrated" not to get any involvement in the Autumns Nations Cup, released from the squad after Iain Henderson served out his suspension.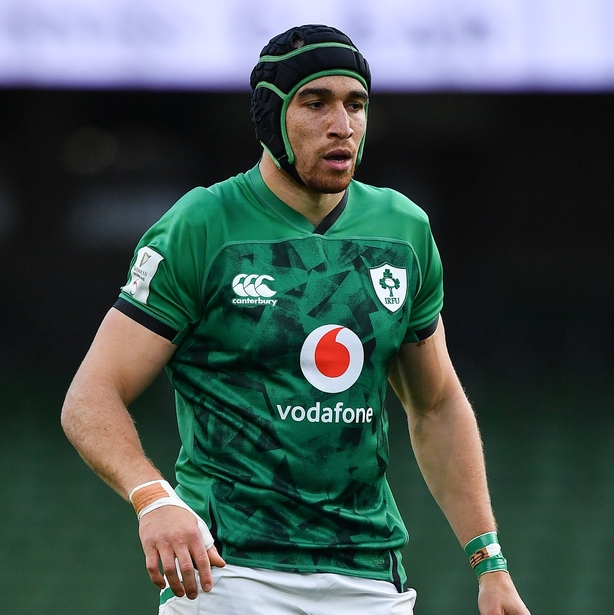 The 27-year-old will be hoping to add to his 17 caps, but isn't unduly worried at the prospect of being under the Irish management microscope this weekend. 
"It might have had over the years, but not at the moment. Definitely not any more. I keep my head in Connacht. If you play well, you will get your merit off that." 
Another thing that isn't ruffling his feathers is his contract. The French-born player is one of 23 players whose contract runs out in the summer, while head coach Friend is also holding talks about extending his stay. 
The pandemic pushed discussions further down the line, but a level head and focus on games is what is required. 
"It could be if you want it to be," he responded when asked if he was nervous about contract talks.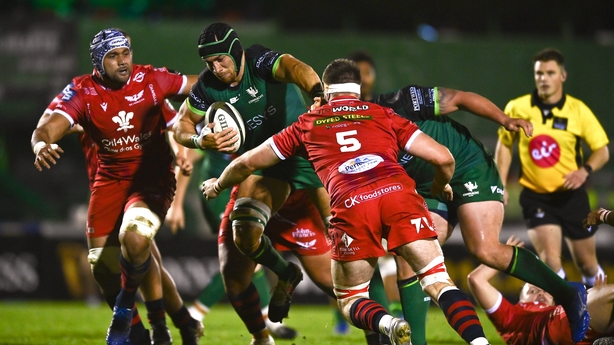 "So many people are off-contract, 23 in our squad. Every other week, we have been coming in asking, have you been spoken to?
"It has just been a slower year. It will happen it its own time. You have to be game-focused. If you are playing well, you have nothing to worry about." 
Spotting opportunity in adversity is something he argues has served the squad well in these uncertain times. Indeed their coping skills have improved given everything Covid-19 has thrown at them. 
"We have had numerous different captains this year, and we have learned from hat. There are so many leaders in the squad.
"I feel we don't panic over anything as it has been so weird." 
Listen to the RTÉ Rugby podcast on Apple Podcasts, Soundcloud, Spotify or wherever you get your podcasts.
Follow Munster v Leinster (7.35pm Saturday) and Connacht v Ospreys (3pm Sunday) via our live blogs on RTÉ.ie/sport and the RTÉ News app or listen to live commentary on RTÉ Radio 1.