While one out-half stole the show at the RDS on Saturday evening, it was another number 10 that had me reminiscing over past games at the Kingspan Stadium. 
Jack Crowley came on to make his debut for Munster with 15 minutes still to be played and a scoreline that hadn't yet comfortably confirmed a home victory. 
Munster were 15-3 down but had gathered a small bit of momentum to suggest they were going to get at least one score and put pressure on Ulster in the closing minutes.
In fairness to Ulster, they didn't allow Munster to score until the final play when it was too late to snatch victory. 
In the process, Munster lost their 100% record for the season, but you got the feeling that they were going to Belfast with the aim of getting something and knowing that the win may have been beyond them with 14 changes in the team.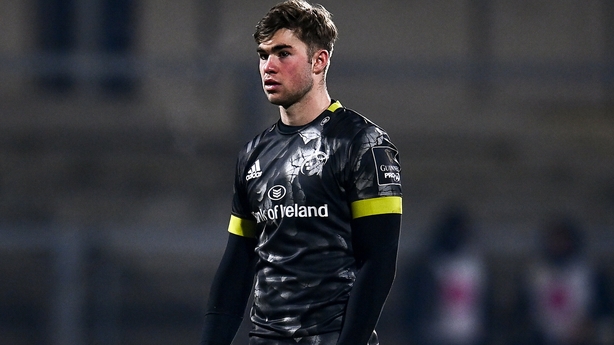 Crowley doesn't turn 21 until next week.
Born in a different century to me, these are the things that make you feel like you're pushing on.
He had to bide his time making his debut by sitting through the Edinburgh game and not getting any minutes. In reality, every player has to do that.
You might get brought as a reserve, you might get put on the bench, but either way you know you're not really going to be playing unless the team goes really strong from the start and there's nothing to lose by the end.
That's the way it happens in professional sport, at least in Ireland anyway.
Very often, the public see the debut, but they don't see the frustration of actually getting on to the pitch. Being able to finally say you're a senior rugby player.
Once you get on there nobody can take it away from you. The desperation to just get your boots across the white line is real.
I sat on the bench a few times before making a 10-minute appearance away in Cardiff where I actually didn't touch the ball.
We spent the whole thing defending a lead. Being honest, I was happy enough to just put my head down and defend, make few mistakes and get out of there.
An attitude that I would later go on to change and challenge a bit more, but at the time I felt like I just needed to get on and get back off with the rest of the team without any major talking points.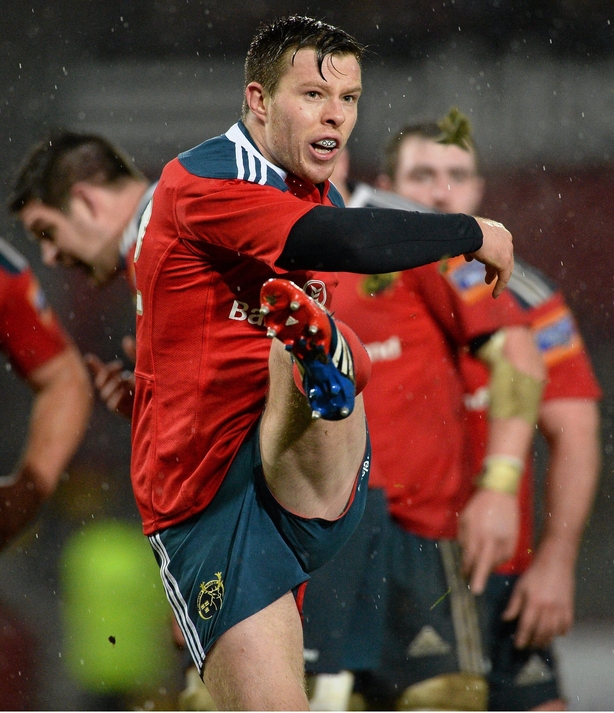 The next game was against Connacht at Thomond Park.
Simon Mannix had a joke with me the following week because I actually touched the ball that week, but not from play. I kicked a penalty to touch in the dying minutes and we mauled to see the game out. 
I sat on the bench in Ravenhill in what was two full teams going at it in a packed stadium, so it isn't fully comparable to Jack's story.
However, he got on and I didn't. The closest I came to experiencing the tough atmosphere in Belfast that day was an argument with Johne Murphy as to who would cover at scrum-half if Duncan Williams had to come back off.
Duncan had just gone on and went down within a few minutes.
Funnily enough that day we were both arguing to not go on the pitch.
You don't want to put the ball into the wrong side of the scrum and definitely not in the pressure pot in Ravenhill. 
Rugby feels different in the current climate. Sean French, another Cork man, made his debut a few weeks back for Munster.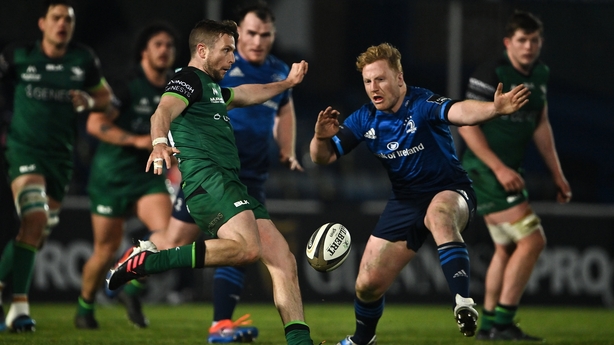 There were debuts in Ulster, Leinster and Connacht last weekend. Young fellas are getting chances. They're being trusted more and being brought into the system at an earlier age.
It wasn't too long ago that Crowley was playing in a Senior Cup semi-final in Musgrave Park.
He was given an opportunity in Cork Con the following year in his first year out of school.
He just made his Munster debut at the age of 20 and there'll be more games for him going forward.
Ten years ago, I was also in my second year out of school.
I was a product of the club game and possibly a bit raw, but I had completed a successful year at Under-20 level with UCC and was given control in the out-half spot with the senior team that following year.
I had a lot of development to go before I was making my debut with Munster. 
Others around me were similar in that they had to wait that year or two longer to get a look in and train regularly alongside ROG, Peter Stringer and Lifeimi Mafi.
It was a privilege you were afforded from time to time, but it wasn't your standard week. 
Getting an 'A' game back then in the first year or two out of school was big news.
Jack's peers are playing a full campaign now once they step into the academy.
The intensity might be different to the old British & Irish Cup, but they're playing in the system and getting a chance to practice and dictate proceedings.
On Saturday evening, it was Ethan McIlroy, a member of the Irish Under-20 side alongside Jack that was the real winner.
Ulster hung on to claim the victory and McIlroy was awarded player of the match based on his exciting first-half display.
His first three touches on the ball were positive and dangerous for the Munster defence.
---
Six Nations still planning for February start
---
He's not afraid to play either, based on a speculative offload as he made a break down the short side of the maul.
It's great to see this young and exciting talent at the start of their journey and being trusted to develop their game.
As an ex-player, there's always the jealousy in the back of your mind because you'd love to be in their boots, nervously wondering what's going to happen next, the uncertainty around when your next game will be and the frustration of not having everything go your way. 
It isn't an easy lifestyle. You see the debuts and the man of the match awards, but you don't see the frustrating down time in between appearances.
Trying to rack up appearance fees and win bonuses to make life a little bit more comfortable. It's not an easy profession, but the rewards are worth it.
It's already been a great year for young Irish talent with a lot of rugby to be played yet. 
Follow Leinster v Ulster (7.35pm Friday) and Connacht v Munster (7.35pm Saturday) via our live blogs on RTÉ.ie/sport and the RTÉ News app or listen to live commentary on RTÉ Radio 1 Extra and RTÉ Radio 1.