Donal Lenihan says that the modern trend of springloading forward replacements is "destroying" rugby.
The former Munster, Ireland and Lions second row was addressing trends in the modern game as a number of former players, including England's World Cup-winning hooker Steve Thompson, have instigated a case against World Rugby, the RFU and the WRU about symptoms related to head injuries suffered during their careers.
Rugby has become, Lenihan believes, overwhelmingly focussed on collision-winning and defensive structures, leading naturally to a more physical game.
Better conditioned than ever, bigger, stronger players are withheld until the latter stages of the games, where coaches believe they can be more effective against tiring opponents.
RTÉ analyst Lenihan, who retired from international rugby in 1992 after winning 52 Ireland caps, wants the number of replacements permitted reduced from eight to six.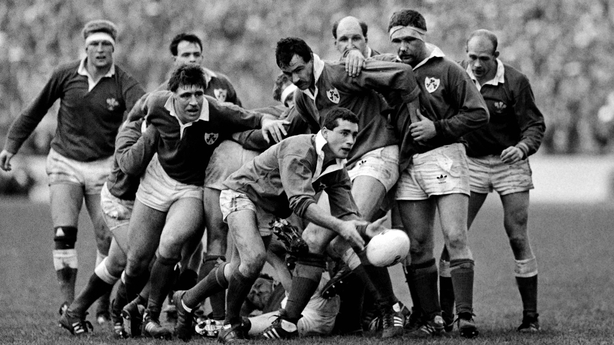 Writing in his column in The Irish Examiner, he said: "As a game, rugby is unrecognisable from the one that existed prior to professionalism 25 years ago.
"The players are bigger, faster, and stronger.
"The introduction of Rugby League coaches around 1999 led to the emphasis switching from attack to defence with the mantra 'defence wins trophies' becoming the new norm.
"The facility to carry six forwards on the bench, many of whom weigh in at over 20 stone but with an aerobic capacity to only last about 30 minutes, is destroying the game.
"We now have a major mismatch with an out-half, centre, or winger having to tackle players five and six stone heavier at a time when they are fatigued after 70 minutes of action. The potential for serious damage is clear.
"In addition, the prospect of the better team pulling away in the final quarter of the game is reduced by allowing so many substitutes."