The return of European rugby at the weekend re-established the free-flowing, try-scoring type of game that we missed during the international window.
There is rarely a lack of entertainment in these big Heineken Champions Cup weekends, though the lack of crowds definitely had a major impact. The atmosphere just wasn't what we've come to expect and that sense of magic didn't shine through as much.
Still, there were a few upsets and close calls to keep us enthralled.
Despite poor weather conditions in Belfast, which may have been a leveller for Ulster against Toulouse, there were lots of tries. Cheslin Kolbe once again stole the show but Ulster were well able to play, evident by Ian Madigan's try to kick things off.
Five hundred supporters were allowed into the Kingspan Stadium, and that must have given the Ulster players a small lift, but you were left thinking they'd missed a huge opportunity.
The momentum of the game swung a few times but it was mainly some individual moments of excellence that that kept Toulouse in it. Ulster had opportunities to put the contest away.
They ultimately were left to rue a missed chance from a maul deep in the Toulouse 22m as the visitors escaped with a 29-22 win.
A full crowd may have willed Ulster over the line but unfortunately they'll now have to go to France after Christmas and get a result, which is a difficult task at the best of times.
Ulster will more than likely rack up some match points against Gloucester in home and away fixtures but, with this new competition format, they could already be in trouble. In the older format you could lose two games and still be in with a shot - now the writing is on the wall if you lose a home match.
Funnily enough, across Friday and Saturday there were seven away wins out of eight matches, although that was mostly a combination of French and Leinster dominance.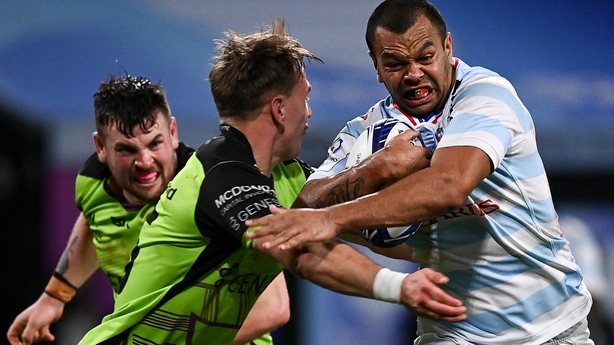 Connacht very nearly added to the away win tally with a late surge against a Racing 92 side playing in second gear. Racing were cruising without really having to step on the gas. Their maul was too powerful for Connacht and it looked like the westerners were generally lacking the power to take on the French giants, apart from Ultan Dillane, who was so dynamic.
Alex Wootton intercepted a pass that was possibly going to sink Connacht's chances but the scoreline changed and so did the game.
Conor Oliver and Jack Aungier made big contributions when they came on but unfortunately for Connacht they ran out of time. They will now welcome familiar faces with Pat Lam's Bristol Bears travelling to the Sportsground next week.
Did the lack of atmosphere at La Defence Arena allow Connacht to keep tipping away quietly, even when the game was against them? Or could it have impacted on the Racing players' motivation to really put their opponents away?
Thomond Park lacked Santa hats and atmosphere on Sunday, which should have offered Harlequins some hope of unexpectedly overturning Munster, but they were so poor. Their high penalty count was paired with three silly yellow cards and a penalty try.
They really didn't offer much but neither did Munster for large parts of an unexciting affair.
Munster will travel to Clermont in the hope of taking advantage of the reduced atmosphere there, but Clermont will likely have too much power. Alivereti Raka, George Moala and Apisai Naqalevu mixed with the subtlety of Kotaro Matsushima in the back line did serious damage over in Bristol and may prove too good for Munster when they meet in France this weekend.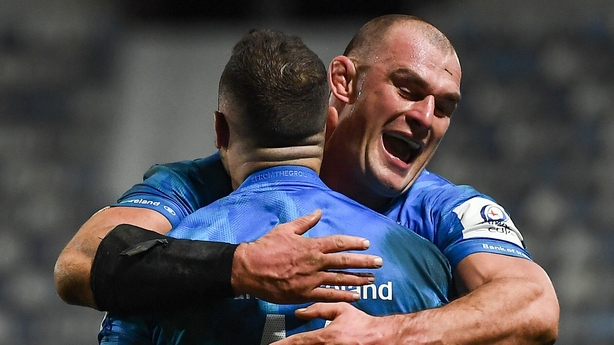 It probably goes without saying at this stage that Leinster will thump Northampton having done a job away from home at Montpellier.
Five tries in France with five internationals on the bench and the Irish captain out due to an injury is a true sign of the strength of their squad. I don't think Northampton will pose any threat to them in Dublin this weekend.
The crowds have definitely impacted on the game. Referees and away teams will be feeling better about visiting some of the more intimidating venues. Nevertheless, the lack of support has to be having an impact on the home team.
You'd expect professional outfits to deliver regardless but they're still human beings. When your lungs are on fire and your legs are burning, it's sometimes easier to assume that your team-mate will finish a tackle or make an extra effort to make up ground in defence.
Sometimes when you're at a crossroads in terms of your decision making, outside influences can have an impact on the process.
While the players around you can prompt you to wake up or give that extra effort to join a double tackle or support line, it can quite often be the knowledge of your family in the stands or the raucous noises of the supporters that allows you to find the extra breath or energy in your legs to carry out these repeated high intensity efforts that coaches pride their work rate on.
There are extrinsic factors that will impact the level of play and effort from each individual player. Admittedly, these professionals can carry themselves for most of the game.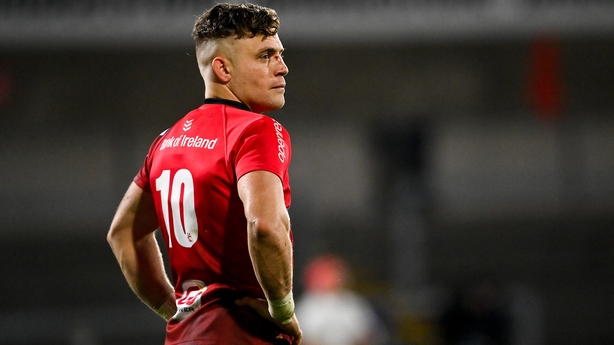 There were big impacts by Irish players last weekend such as James Cronin and Josh Wycherley in defence, Wootton ran the length of the pitch and Madigan was fired up for Ulster. Yet it's the combination of many smaller moments that can impact a game.
Personally, I can't wait for the crowds to return. Luckily, in rugby we will more than likely have fans by the time the silverware will be raised at the end of the season, all going well. However, the group stages will be missing a bit of excitement and atmosphere that we're used to.
Of course, it's all for the greater good of public health and the right call in most circumstances but the sooner we catch up with the southern hemisphere and can get the crowds back through the gates the better for supporters, players and boardrooms.
Follow Leinster v Northampton (Saturday 1pm) and Connacht v Bristol (Sunday 5.30pm) with our live blogs on www.rte.ie/sport or listen live on RTÉ Radio 1 Extra and RTÉ Radio 1.