The postponement of matches is just part of the world we are currently living in, but what impact does it have on the players?
The Munster match being called off has a particular impact of the likes of Shane Daly, who hasn't had any rugby in the last couple of weeks since he's been included in Andy Farrell's squad for both the Six Nations and the Autumn Nations Cup.
Internationals returning to their provinces would have been relishing the game time to keep the playing momentum on their side and show the reasons why they have been selected for the national squad.
Players need to be playing consistently to maximise their performances. Every now and then a break is needed, while some of the more senior players need to be a bit smarter with their game time. However the younger lads breaking into the national team need to be playing as much rugby as possible.
It will be frustrating for the likes of Daly, John Ryan and Connacht's Ultan Dillane (below) that they didn't get the opportunity to go back to their provinces and take a leadership role.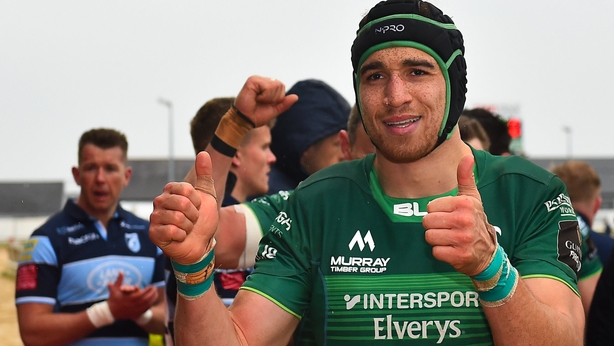 Some of these guys may not see rugby again until the Georgia game in a couple of weeks' time which keeps them out of the game for a lengthy period of time, having received a call-up based on their domestic form.
Others have lost out in the past at club level because they've been away at Irish camp and missed some club games where the next guy was waiting to take back their position.
Not being able to get back to their clubs for game time on the week off for the international squad could prove quite costly - and that's without even mentioning the players who would have been given an opportunity when the internationals were away on duty.
As a provincial player on the outskirts of the squad you sometimes have to be a bit realistic about your position and when you're going to get your opportunity.
You would even go so far as to look at your fixtures in advance and try to mark down some opposition where you feel you'd get a chance during an international window.
Traditionally, games against Dragons, Benetton and Zebre would all presented opportunities for those fellahs crying out for some game time and other less experienced players that could be given a run in a competition minus lots of internationals.
Of course, the games are postponed and therefore will be rescheduled for another time, possibly within another international window, but that can't be taken for granted.
They will be hoping to turn the coaches' heads while the internationals are away and with matches being called off there are less opportunities for guys to do that.
In professional sport you can't predict how anything might pan out because you don't know what will happen with your fitness, form or the form of someone else vying for the same spot.
An opportunity to get precious game time could be gone, which is a blow, particularly before Christmas where players put in the ground work when negotiating their next contract.
It means a lot more for academy players too. These guys are desperate to be included at senior level and prove to themselves that they belong in the group.
At that stage of your career you're trying to get games but you also need the confidence that you're doing the right thing to back yourself as a professional player when those around you are unsure.
The rest of your peer group are probably starting to get serious with college or move on with their professional careers while you're trying to balance that with the prospect of having a professional sports career. The burden of finding a job is hopefully ten years down the line for the academy players and they'd much prefer to focus their energy on one career instead of having to worry about both.
You don't want to disappoint family members who are waiting for your opportunity and quite often they have also invested a lot of time - and even finances - into your career development.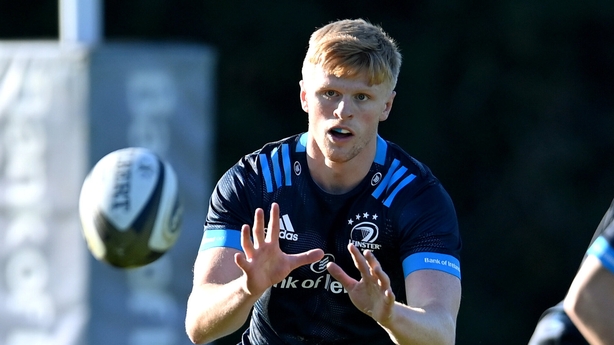 Senior matches as an academy player can significantly boost your wages as well with win bonuses and appearance fees written into your contract. Every game means a lot to the players for different reasons but having the game called off is a nightmare for most.
We've seen what the international window can do for players like Tommy O'Brien (above), who is making the most of it for Leinster at the moment.
You get little opportunity at the top level to make impressions and enjoy a run of form. Players like Calvin Nash and Darren Sweetnam in Munster and Adam McBurney in Ulster have been using this time to get back on the pitch and show their strengths while the opportunity is there.
They will be hoping to turn the coaches' heads while the internationals are away and with matches being called off there are less opportunities for guys to do that.
In the current climate, sport is also essential for a lot of supporters too. While the days are getting shorter and darker and people look forward to their weekends off, sporting events can break up the monotonous weeks of lockdown and create a distraction that is needed for a lot of us.
Unfortunately, there is nothing that anyone can do once there is a Covid-19 outbreak and the clubs on the receiving end of the virus are not to be blamed.
We'll probably see more games called off across the winter but hopefully it can be minimised and everyone will get a fair crack at some game time in both the league and Autumn Nations Cup.