Andy Farrell's team selection will be watched closely around the country this week and the hand of the head coach has already been forced by injuries, with disciplinary hearings likely to take their toll too.
Full-back is one position that I have a lot of vested interest in. Cork Con man Shane Daly has been called up to the Irish camp for the first time in his young career along with Hugo Keenan in an attempt to fill the void left by the aerial genius, Rob Kearney.
Jordan Larmour is out of contention following a dislocated shoulder in Italy last weekend. It looks like Andrew Conway will still be competing for his place on the wing considering he hasn't played with Munster at full-back. Jacob Stockdale is probably the most experienced back three player who is currently spending the most time at full-back so it may be his time to experiment in the green No 15 jersey.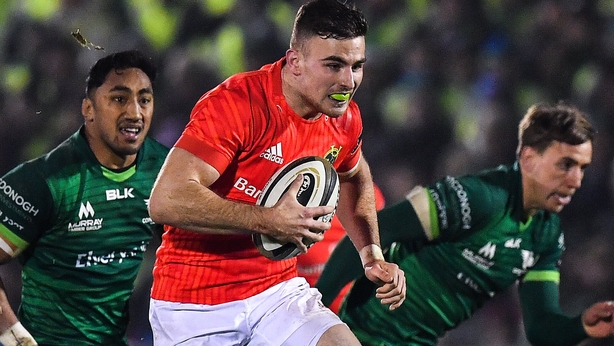 However, I'm openly biased in my support of Daly for a long-term claim at the full-back spot. I have been lucky enough to coach Shane in the last few years, although I can't claim to have made the biggest impact on his career.
Physically strong and exciting in possession, Shane was already firmly on the path to Irish honours by the time I was able to share my opinions on the game with him. There was always a sense of excitement when he came back to his club in an attempt to help us on the way to AIL titles. He has it all to step up to the next level, confidence included. I wouldn't have been the only one touting him as Cork's next Irish international.
He has some stiff competition from Leinster's Keenan who would be looked at in a similar light in the capital. I'd love to see a straight shootout between the two young guns for the position but both have only just experienced their first taste of international camp, which I can only assume is overwhelming in terms of the level of detail and intensity it takes to get to international level.
In saying that, the Irish squad included 16 backs. Three of those play at scrum-half, three at out-half, five centres and five back-three players. Now that Larmour is set to miss the game, Farrell may need to include both players in the match-day squad or play someone else slightly out of position.
Nonetheless, it is my first experience as a coach getting to see a player that has come through the club taking the step up to the top tier of rugby.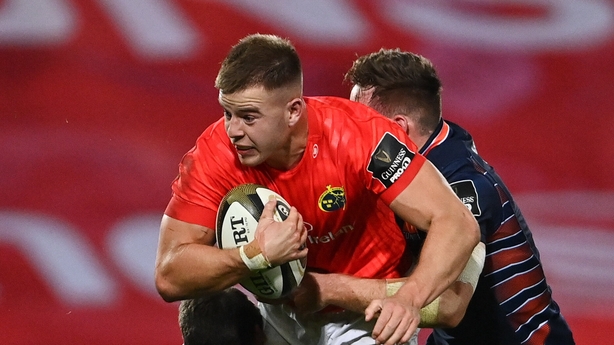 It may be a level below international rugby, but it was a similar experience seeing Alex McHenry making his professional debut for Munster last weekend. Alex is another prospect that has come through Cork Constitution and a guy that I have been able to share a lot of coaching conversations with in the last two to three years.
Coaching allows you to experience many opinions, personalities and variables that will test you at each session. I am still learning and growing in my role but one thing that I have learned is that your leadership is much different than that as a player. It is a lot about empowering and much less about being a dictator.
The more information you give to a team, the more they switch off and the less work they have to do in preparation for what's coming up next. Some bit through the start of last season I realised you can stifle the players when everything comes from you and less from them.
There's a fine line between facilitation and preparedness. You want the players to get enough of an insight that will stimulate their own thoughts and decision making, but not so little that you don't achieve a level of preparedness that will allow them to express themselves and win the game.
The minute you struggle in a game with an approach like that you'll feel like you have let the team down from a coaching point of view. That you didn't work hard enough. It doesn't mean that you didn't do the work, you just don't have to share every thought that you had on the pre-match analysis. You have to leave some pictures and situations open to interpretation on the players part. If they are good enough they will take that information and put their own spin on it.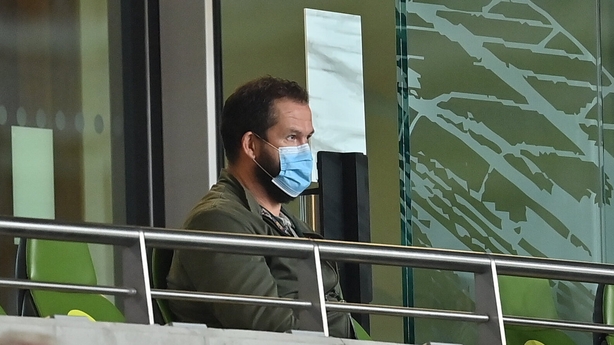 The players don't always have to agree with you either. You should be encouraging the players to challenge you, to see the play from a different perspective and have the confidence to discuss that with you. However, if the team loses its way you have to be the one with the final say, get things back on track and work your way back to being a facilitator from dictator.
Admittedly, it is much easier to do when you have a group of players that have the ability to move on the bigger heights. Alex and Shane are just two examples that have come through the club in recent times, with a few more on the cusp of pushing on and others that have come back from professional experiences.
Coaching has always intrigued me. The fact that I can share opinions and information that guys would listen to. When I started coaching there were a good few guys older than me, fellas that I played with, professional players coming back for a game or two and still there's an element of respect there. Players want to learn and they appreciate a set of eyes outside of their subjective view.
A good coach will be able to change their level of communication for the players in front of them. You should be able to adapt the same information to a different level of understanding. But much like any other form of coaching, you only get to speak about the finer details when players have the ability to understand. There's no point in moving on from the basics unless the players are ready for it.
Shane Daly is certainly a guy that can take his game to the next level if he is given the opportunity in the coming weeks.