It's been over seven years since Crusaders prop Oliver Jager left Ireland for Christchurch but some memories still linger.
"I remember once at home I threw an offload behind my back in training and a coach came up and said that was awesome, but do it again and I'll drop you," recalls the Naas man with a laugh.
"It was an ambitious pass. I felt like Sonny Bill Williams when I did it but the mindset for front rows was more scrum, ruck, maul. Get what you need done.
"Here Razor (Scott Robertson) is really good for encouraging more than that. On the highlight reel on Monday morning he will focus on the ambitious stuff and we celebrate it together."
The Blackrock College graduate and former Ireland U18 Schools player is one of three Irish talents currently playing in the Mitre 10 Cup, the New Zealand tournament one level below Super Rugby.
The opportunity to play professional rugby in a country that has officially eliminated coronavirus is a unique prospect right now. All three of them are determined to make the most of it.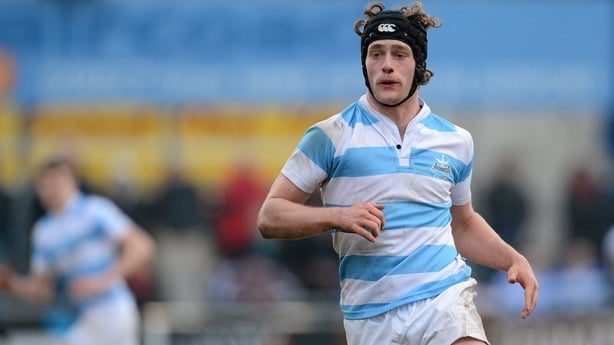 In 2013, a 17-year old Jager joined the International High Performance Unit that pairs with Canterbury's academy after a Leinster academy contract was not forthcoming.
Since then he has gone from strength to strength, winning the Mitre 10 Cup in 2017 and playing a part in the Crusaders last three Super Rugby Championship wins.
Most recently, he missed out on the conclusion of the Super Rugby Aotearoa tournament after suffering a head injury against Auckland Blues.
After that game, the Crusaders did not celebrate their victory and head coach Robertson elected to skip his customary breakdance routine because of Jager's absence.
It was a small sign of the standing the Irishman now holds within the dressing room and the gesture was greatly appreciated.
"Obviously I wanted to finish it but look, sh*t happens. You just have to deal with it. If this year has taught us all anything it is that.
"A coach came up and said that was awesome, but do it again and I'll drop you"
"It was really nice of them. The boys went off and did their celebrating over the next few days, but it was nice of him acknowledge I wasn't there.
"All the boys were checking in and trying to ring me, I just wasn't in any state to answer my phone. It is like a big family. I know hundreds of people have said that before but it's genuinely true."
The appeal of the Mitre 10 Cup is the same as that of Super Rugby.
It's the sport at its exhilarating best.
Recently, New Zealand has been a petri dish for the development and refinement of the game. Rule trials and new competition structures point to a positive future at a time where the game's viability is far from certain almost everywhere else.
For Jager, the style and ensuing success is not so much about what they do but how they think.
"Everyone has a job," he says.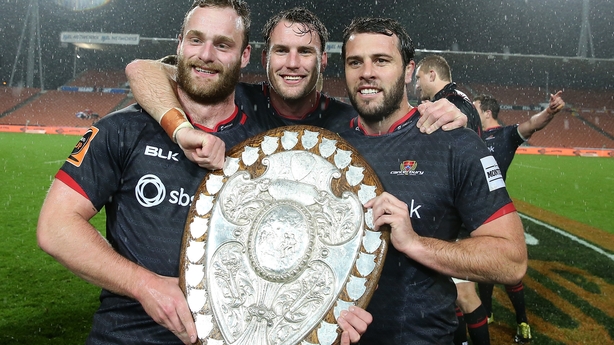 "Maybe someone made a break but you understand here now there is someone who did something that no one saw that led to that break.
"Maybe it is a good support line or a block the phase before. Those small wins are huge here whereas other teams mightn't emphasis it as much."
Even though there was interest from an Irish province, Jager elected to commit to the Crusaders in June and signed a two-year contract extension. His only goal is to continue this upward trajectory. If he does so, an All Blacks shirt is undoubtably attainable.
"I have a loyalty to Crusaders and Canterbury. They gave me a chance and I feel like I am at a point now where I can play a lot of games over the next few years and start to become a bigger part of the team.
"I also love it out here. I love New Zealand, I love Christchurch. I just love this place. I am here with my girlfriend who is from New Zealand as well.
"Not a lot of people can say they have lived here for six or seven years and played pro footy. This is pretty cool."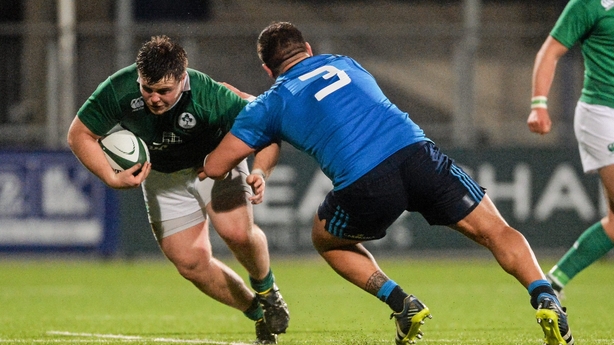 Sligo man Conán O'Donnell is currently playing with Southern Auckland side Counties Manukau having trained with Super Rugby side Highlanders earlier this year.
His experience over the 24 months has him well conditioned for the bedlam 2020 has brought.
Despite back-to-back years with the Ireland U20s and impressing in the Connacht academy, O'Donnell was released in 2019. 
He subsequently joined the Sunwolves in Japan and played several Super Rugby ties for the franchise before moving to New Zealand to sign with Counties Manukau in the Mitre 10 Cup. It was there he caught the eye of the Highlanders.
For the first time since he left Ireland, O'Donnell is back in a familiar dressing room. Even that affords him little security. His return to Counties will only last as long as the ten-week tournament. Uncertainty is a familiar companion in this profession.
"I've been constantly taking it day by day, short term for the last 18 months," he says.
"I don't know where I am going week to week. Covid has been an eyeopener for out of contract players and just how flaky it can be.
"It is really hard to get deals now, how do we handle visas and travel restrictions?
"I have been living out of a suitcase for the last year and a half. I have lived in eight houses in the last 18 months.I don't where I am going next or what team it will be.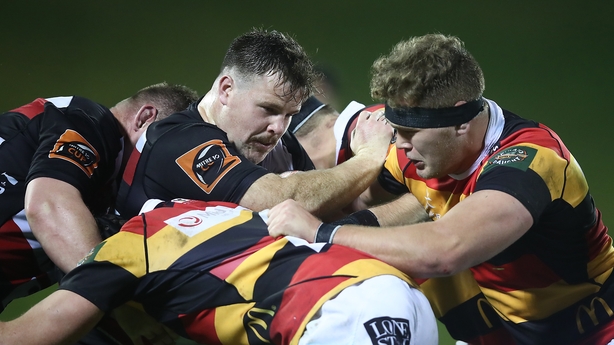 "You do have to have a certain personality trait to get on with it. It isn't for everyone but I am loving it. I'm just going for everything.
"If there is something to explore, something to do I will do it because I don't know how long I will be here." 
The Mitre 10 Cup, like every competition in New Zealand, routinely produces an exhilarating array of footwork, passing, offloading and free-flowing play.
O'Donnell has found the system suits his skillset. The first part of that discovery was finding assurance. Underage promise to unfulfilled potential was a tangible fear that has thankfully been banished.
"I had to prove to myself I can play if that makes sense," he says."In Ireland, I would play once a month or once every two months. Come off the bench and be dropped the next week.
"Thanks to the Sunwolves and the Mitre 10, even the games I got with the Highlanders, that was the first time I had games consistently. I realised I was better than I thought I was.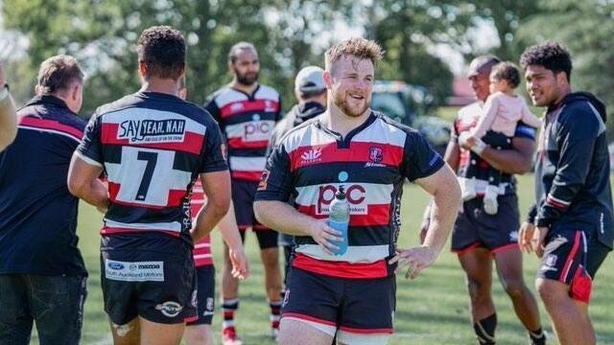 "It was the first chance I got to prove it was there. I could play consistently which improved me more.
"I find I have changed my game a good bit. My skills have come on a lot. Even when we are playing tag, I'm pulling out all sorts of moves.
"Through the leg passes and behind the head passes, I couldn't do that before." 
How do they develop those skills?
"It is a culture really," says O'Donnell. 
"They don't give out to you for some stuff. If you make a line break, you are encouraged to keep the ball alive. It can be riskier, but those passes are on more because support players are looking for them rather than going to a ruck."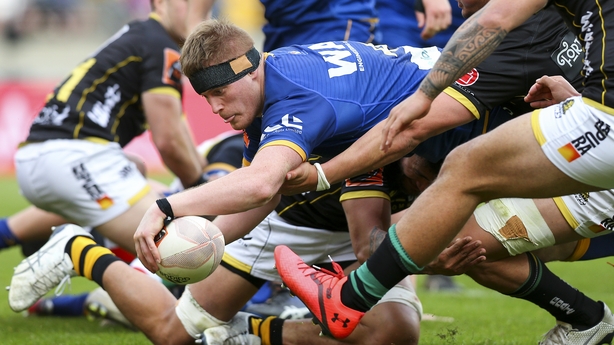 Like O'Donnell, former Ulster lock Jack Regan turned to New Zealand after finishing with an Irish province. Regan is the son of Daithí, who won an All-Ireland hurling medal with Offaly in 1994.
Regan racked up 10 caps for the Ireland U20s and represented Leinster underage before joining Ulster.
In December 2019, he made his senior debut against Leinster in the RDS but his time with the province came to an end last summer. 
"I didn't really get an opportunity at home," he explains. The 23-year old is speaking from Dunedin, where he is now based with local outfit Otago.
"I had a bad back injury which kept me out for over a year. It was a long time out and then I got back and made my debut for Ulster last year, a few weeks after that I had been let go.
"I didn't really get the run of games. Whereas over here, I played the last three games in a row. It is great. The exposure you get playing against lads like Aaron Smith, that really helps." 
The Birr man has no bitterness over the manner of that conclusion.
His immediate priority was ensuring it wasn't the end of his career. After several conversations with his father and his agent, he received a message from former Ulster prop and Dunedin local Bronson Ross enquiring about his availability.
This was exactly the sort of opening he had been craving. He landed at Otago and has loved every minute since. 
He says: "To be let go wasn't nice but at the end of the day rugby is a business. Ulster coaches have to do what is best for them. The way I look at it, I am over here since March. This is probably the best place in the world to be."
As for his future? It is hard to know what is next. Right now, Regan's main priority is enjoying the ride.
"I don't know where I will be next year," he says.
"I will wait until the end of Mitre 10. A lot depends on the virus. The plan is to play pro rugby. That is the goal and it always has been.
"Whether that is here or at home or England or Japan, I don't know. I have an agent to handle that. I'll focus on playing. I don't know where I will be in the next year. I'm just happy it is going well so far." 
Listen to the RTÉ Rugby podcast on Apple Podcasts, Soundcloud, Spotify or wherever you get your podcasts.
We need your consent to load this YouTube contentWe use YouTube to manage extra content that can set cookies on your device and collect data about your activity. Please review their details and accept them to load the content.Manage Preferences