Ireland Sevens star Louise Galvin has reflected on her days playing the exhausting, demanding and "addictive" game of Rugby Sevens after calling time on her Ireland career.
Galvin spent five years soldiering with her country, featuring in 96 World Series games and scoring 22 tries .
The ultimate all-rounder, she has played senior Gaelic football for Kerry, represented the Ireland basketballers and also shone in the 15s game.
However nothing compares to the challenges of playing Sevens, according to Galvin, who is working as a physiotherapist, helping to rehab patients who have been in the Intensive Care Unit of Tullamore Hospital.
"World Rugby do these injury surveillance studies, which I keep an eye on form a physio point of view," she told RTÉ 2fm's Game On.
"There's a higher rate of injury per minute in Sevens than there is 15s. The collisions... the forces are greater because people are travelling at such speed.
"Okay, you don't necessarily have prop-sized players, but the speed everyone is travelling at means the injuries are pretty gruesome. Even if you're not injured, you're exhausted.
"It's definitely the most physically demanding sport I've ever played. I never realised how hard seven minutes can be. If you're getting up off the ground and you've to think about where you've to be next, you're probably already too late. 
"You're trying to think under extremes, and yet it's so addictive and brilliant as well. 
"It is such a unique sport and a fantastic way to go and see the world."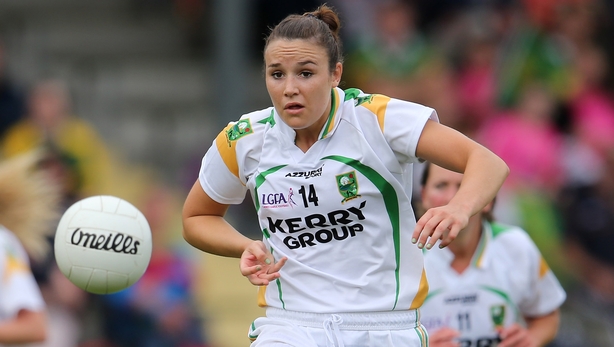 Galvin intends to continue playing club GAA and rugby, and actually anticipates being busier than ever now she doesn't have to solely commit to Sevens. 
"When the pandemic initially hit I wasn't thinking, 'my Sevens career is over'," she added. 
"I was training away in isolation much like the rest of the squad. I spent about 24 weeks running around cones on the green beside me in Lucan. I realised how much of a team sport athlete I am - not an individual athlete. I was just gagging to get back playing a team sport and delighted to step on to the field again.
"I think because I worked full-time prior to coming in to the [Sevens] programme, I always knew this was particularly special and that it wouldn't last forever. I hope that I really enjoyed it - apart form nearly getting sick half the time on the field!"
In a post-Covid-19 world however, the 33-year-old did air her concern for the future of a game that often sees squads mingle on and off the field of play.
"I do worry. Logistically how it's run, and looking at it from a health point of view, it's going to be very difficult to get it back up and running again because there's no extra time in Sevens.
"Kick-offs could be 9.08, 13.11 - they're that precise and specific there's such little time to be messing around during the day.
"Then you're sharing dressing rooms with two other teams potentially as well. There could be a team warming up, a team eating a team playing. With hygiene now, social distancing, it's going to be a bit of a nightmare how they're going to get it up and running but at the same time we have to remember this is an Olympic sport.
"World Rugby has invested a lot, It;s a huge product for them. I would hope the unions would prioritise it when push comes to shove."