As Munster trudged off at the Aviva last Friday night, they knew they'd come up short again.
It was their ninth semi-final defeat since beating Leinster in the Celtic League final of 2011 and they've also lost out at the final hurdle on two occasions since.
The days of being Europe's best are long gone, as are the days of putting it up to Europe's best in the critical moments.
Donal Lenihan, the former Munster and Ireland captain, believes the province is struggling with its identity, something that had always characterised their successes in the past.
While acknowledging that the game has moved in so many areas in the professional era and indeed since the Heineken Cup glory of 2006 and 2008, Lenihan laments the absence of what was considered part of the "DNA" of the team, a forward unit with strong Limerick representation.
"Every Munster team that I played with over a 10-12-year period, half of the pack were made up of fellas from Shannon, Young Munster, Garryowen," Lenihan told the RTÉ Rugby podcast.
"Dave Kilcoyne has been the only regular starting forward for Munster for the last four years.
"There is something going on, it is almost like cannibalism. There are too many clubs there now.
"You had junior clubs like Richmond, Thomond, St Mary's years ago, they were feeder clubs to the likes of Garryowen, Shannon, Young Munster but they are all senior clubs in their own right now.
"It's almost a race to the bottom. It's a big concern for me because you need that traditional Munster element, that DNA that's part of every successful team.
"I just worry that it has been diluted.
"Look, the professional game moves on [but] a unity of purpose, fellas having a strong identity with who they play for, they are things that professional coaches and organisations all over the world would give their right hand to have naturally.
"There is a missing ingredient within Munster at the moment and it's not going to change overnight no matter who you buy."
All the while Munster fans have had to look on as rivals Leinster conquered Europe, four times since 2009, and build the foundations of a modern powerhouse of the game.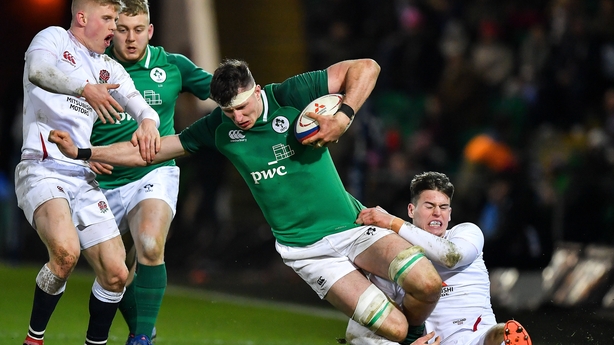 Lenihan singled out Munster Academy lock Thomas Ahern as someone who could make a big impression on the senior side if given his chance.
The 6'9" Waterford man was part of the Ireland U20 squad this season and Lenihan says he has the potential to emulate Leinster breakthrough star Ryan Baird, the 21-year-old second row who has scored three tries in nine appearance since making his debut last year.
"For me, Tom Ahern, this guy has it," he said.
"He is an outstanding athlete; he has passed every test that we've seen.
"I saw Ryan Baird playing for Trinity against Cork Con in the All-Ireland League in College Park the season before last.
"He was a stand-out figure, look how far he's come in 12 months.
"Tom Ahern could make that same rapid progress. But he won't do it if he's left at home or left outside the stadium. You've got to give him a chance."
Follow the Guinness Pro14 final between Leinster and Ulster Munster (7.35pm Saturday) with our live blog on RTÉ Sport Online and the RTÉ News app or listen to live commentary on RTÉ Radio 1.
Should @Munsterrugby raid the Argentinian Super Rugby Club for reinforcements or promote from within? @LenihanDonal has the answer on the latest #RTERugby podcast, coming soon... pic.twitter.com/uJt4a3rHWw

— RTÉ Rugby (@RTErugby) September 9, 2020