Simon Zebo says he will put his personal happiness ahead of a potential return to Ireland as he enters the final year of his contract with Racing 92.
The Munster man, who scored nine tries in 35 Ireland caps, left for Paris in 2018 and, due to the IRFU's selection policy, is not considered for the national team by head coach Andy Farrell.
Asked if he wanted to come home, the 30-year-old told BT Sport: "I haven't really thought about it too much, to be honest.
"I'm very, very happy in Paris and I love playing with Racing 92.
"We've got some great players, who are playing at the top of their game so it's a very exciting team to be a part of at the moment.
"I'm just trying to focus on getting healthy and getting back on to the pitch and let the rugby take care of itself for the first half of the season and we'll see what happens then after that.
"I'm up for contract this year so obviously, yeah, it will be interesting to see what happens but it's not just me and what I want to do.
"I have my family and other people to think about so happiness first and we'll see what happens then."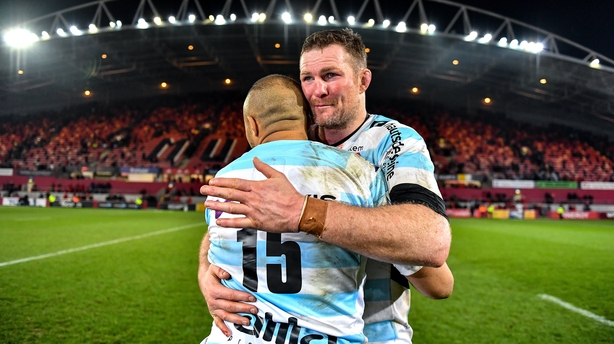 Zebo broke his foot over six weeks ago but says he is "close to making a return".
Racing face Clermont in the Heineken Champions Cup quarter-final in two weeks' time and Montpellier in the Top 14 on Friday night.
"I could potentially get a few minutes next week," said the former Munster winger.
Last month Farrell addressed the policy saying: "The unwritten rule is there to protect Irish rugby, so I'm all for that.
"If Simon Zebo, like anyone else, came back into Ireland and played his rugby here and was on top of his game, like we know that type of form that Zeebs can bring, then obviously we'd look at him the same as everyone else."