The Aviva Stadium was the perfect setting to host the return of Irish rugby after the extended break due to Covid-19.
The rivalry between Leinster and Munster was a predictably edgy affair going down to the final minutes. The uncertainty surrounding how teams would show up after such an unprecedented break added to the tension.
Leinster were always going to be favourites having run away with qualification in February, coupled with matches being played in Dublin we were expecting them to hit the ground running. The stories coming from Leinster were that they had a really good bill of health and had worked hard in the last few months, even linking up with the Crusaders in New Zealand to share some insights into the game.
The excitement coming from Munster was surrounding the addition of their World Cup winners joining the squad and were catapulted straight into the starting team. Unfortunately it didn't go according to plan with Snyman limping off after only seven minutes of play.
He stole a lineout from Leinster which would have been exciting for Munster supporters, what else was he going to prove on his debut for the southern province? Not a whole lot unfortunately, his game was finished and it's an ominous looking knee injury for the 6ft 9 man-mountain.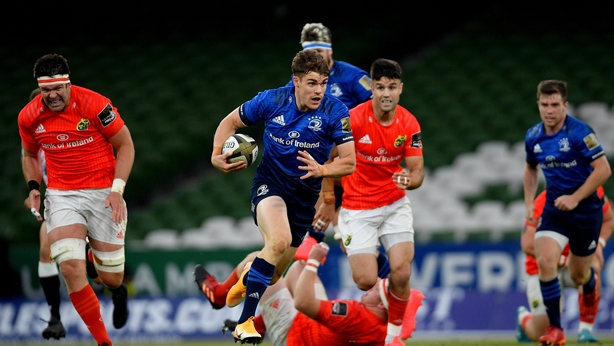 His fellow South African debutant had a decent game but he was outshone by the magic in Leinster's midfield. Henshaw and Ringrose teamed up for an intricate kick through with Ringrose finishing despite hitting heavy traffic on his way over the try line. Ringrose was able to stretch his legs on more than one occasion, showing his class in the Leinster midfield.
Munster will take some confidence from the game, JJ Hanrahan had a very positive outing and their three tries were scored on both wings showing that their change of style is starting to come good and their danger men on the outside are getting more opportunities than before. There's definitely more to unravel for Larkham but so far it's promising.
Chris Farrell earned himself the man of the match award. He has a great way of living in the gap between two defenders which allows him to gain more yards in contact.
Luckily for Munster they will know their fate next weekend before going up against Connacht. Scarlets will play against the Dragons on Saturday and barring a five-pointer from Scarlets, Munster should have their semi-final spot cemented where they will have to make the trip to Dublin for the third time in three weeks to repeat last Saturday's game against Leinster.
This time it will be more advantageous than before with the lack of home supporters for Leinster - and Munster will be returning to the same stadium taking the home advantage away from Leinster. If ever there was a time for Munster to start turning the tide this has to be it.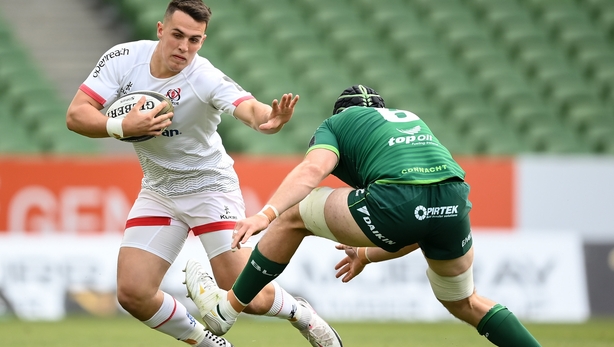 Connacht won't roll over to allow Munster to cruise in to the semi-final either. Andy Friend has clearly done some good work in Galway over the break. The province played the more exciting rugby against Ulster on Sunday afternoon despite some extended periods without possession and a much higher penalty count.
Ulster looked as if they were experimenting a little bit ahead of their own semi-final but they are in a similar position to Leinster in that they pretty much know their fate. Leo Cullen's men put on a much better showing compared to Ulster and from listening to Johnny Sexton after the game it sounded like they put a lot of emphasis around getting up to speed early and relishing the chance to get a high quality test from Munster before they get back to Europe and the semi-final stages of the league.
If Leinster are to go on and win both competitions they will need to improve their aerial skills. Munster troubled Jordan Larmour on a number of occasions. The best catch of the game was actually by their second row Ryan Baird who took the ball over his head while retreating. Baird showed more of his skillset when putting James Lowe away for a try in the second half.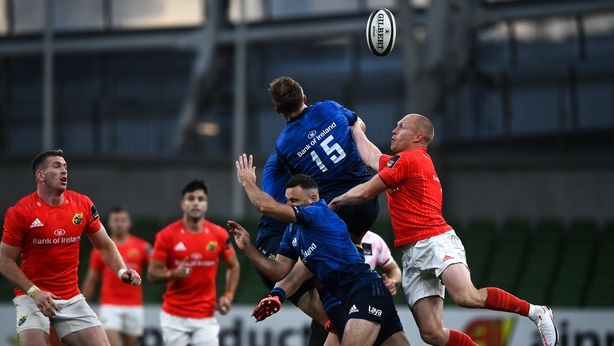 Saracens will have seen Leinster's aerial struggles. They use a lot of contestable kicks to manage their way out of their own territory so if Leinster don't clean this up they will be on the back foot in a few weeks when they come up against the controversial Premiership champions.
John Porch and Alex Wooten linked up brilliantly in the Connacht back field. Porch was the deserved man of the man after his solid performance under the high ball, a try and a skilful assist for Marmion's try. Fittingly it was Wooten that offloaded to Porch before the well-judged kick through. Connacht offloaded more than Ulster which was troublesome for the Ulster defence and it was Wooten that led the way with offloads after crossing the tackle line.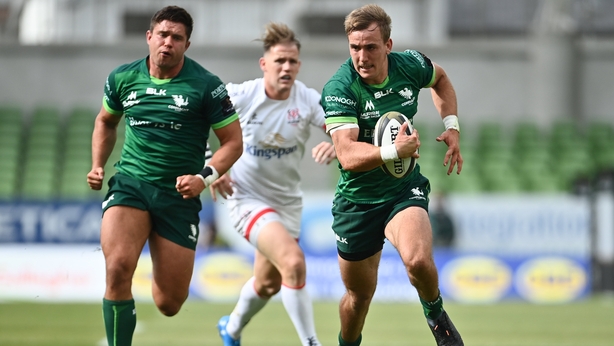 This is such an important area of the game if your attack is to be successful. First of all you need to get on the front foot so the opposition defence is on the back foot and scrambling. The icing on the cake is to get your hands free to offload and continue the attack without having to resource a ruck.
Rucks slow down the attack which allows the opposition defence an extra couple of seconds to regroup. By keeping the ball alive Wooten and Connacht caused problems for Ulster who will have to be much better when they face Leinster next week.
Ulster had long stretches of possession, a low penalty count and a strong team out but couldn't cause enough trouble for the Connacht defence. They made changes early in the game and despite being within a point of Connacht in the final quarter, they never looked like they were going to kick on and win the game.
Some of the worries for Irish rugby going forward is that the refereeing was a bit kind in both matches. On the return to action in other leagues we've seen very high penalty counts in relation to the new law focuses, particularly at the ruck. It was nice to watch some rugby that wasn't as stop start but when Leinster and Ulster continue their European campaigns in late September and when Ireland return to internationals in late October you don't want them to be caught by different interpretations of the laws.
The injury count won't help either. Dave Kearney was at full tilt when his hamstring went, Dave Kilcoyne has a nasty ankle injury and two of Munster's South African locks will be sidelined for a number of weeks. Of course that won't impact Ireland in the second row but Gavin Thornbury's suspected head injury is a blow for Connacht and his potential Irish call up.
There have been many tributes from players on social media over the last day or two expressing their gratitude to all parties involved in getting the game back.
Sport is a job, hobby and passion for players and spectators. It's great to have it back.