Ulster coach Dan McFarland felt his side lost their spark when yesterday's game against Connacht turned out to be a dead rubber.
Glasgow's defeat to Edinburgh on Saturday night had confirmed Ulster's place in the Guinness Pro14 semi-finals as Conference A runners-up, while Munster's losing bonus point against Leinster had ruled out any slim hopes Connacht had of making the knock-out stages.
"I personally reckon that game was won and lost on the sofa [Saturday] night watching Glasgow losing," said McFarland after the 26-20 defeat, in which his side conceded four tries.
"I'm searching for a reason why we didn't have the spark that I was expecting, I think that at the moment that's the only reason.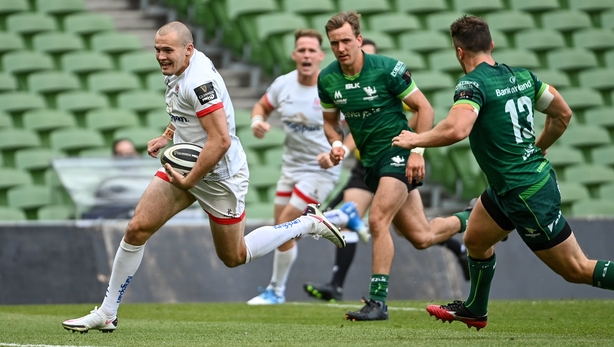 "It was a little bit disappointing to put out that kind of performance in any game. 
"I don't want to take stuff away from Connacht but that was a shadow of our normal selves.
"Teams that end up winning championships put in better performances in games that don't mean anything.
"We'll have to pick ourselves up and find a new lease of life next week [against Leinster].
---
AS IT HAPPENED: CONNACHT RUN FOUR PAST ULSTER
---
"There's not a lot riding on it but what I was hoping to get out of that was a demonstration of where we're at.
"If you don't have the energy in a game that you normally put out there you are not going to get as much out of it from a technical and a tactical point of view so that's disappointing.
"A lot of that we were just second best to Connacht and fair play to them.
"The bottom line is, you watch Leinster turn up in a game [Saturday] night that had no meaning for them and I thought they were a lot closer to the money than we were today. 
"It's certainly not catastrophic in any sense of the imagination but we don't feel that we played as well as we should have done. 
"You're trying to remind yourself of the levels and the standards you set yourself around certain aspects of the game. 
"There are always going to be areas of the technical stuff and the tactical stuff that were going to go wrong today."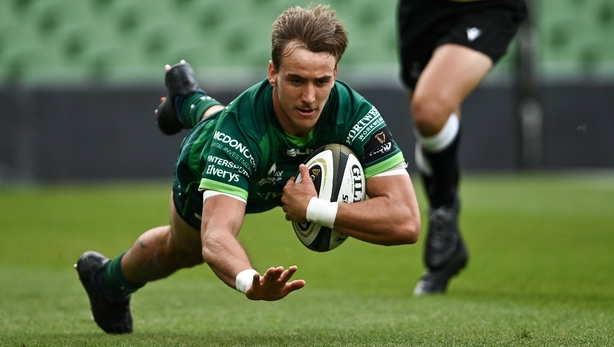 Connacht face Munster next week and will reflect on a good day's work, even if they won't progress any further.
Man of the match John Porch, who scored the opening try, said: "It was lovely to get some dry-weather footy.
"It's been a long time coming between stints but it's a great pleasure to be back there playing rugby again." 
The 26-year-old former Australian 7s player added: "We always look to play expansive-style football and we've been working hard in the mini off-season we've had.
"I think we really proved that we can play that expansive-style football today."