Four years since departing Irish shores to take his career abroad, Ian Madigan is in line to make his provincial return this coming week as the Guinness Pro14 resumes with inter-pro clashes.
The versatile former Leinster out-half signed for Ulster on a one-year deal back in March and was also recently name-checked positively by Ireland head coach Andy Farrell, boosting speculation about a potential return to the international fold should he show good form.
That form for his new team is where his focus is at as Madigan told Michael Corcoran on RTÉ Radio 1's Sunday Sport this week. But the 31-year-old has also been enthused to hear Farrell speaking highly of him.
"It was a serious boost for Andy Farrell to give me a bit of a shout-out considering I haven't played a whole lot in the last 12 months," said Madigan.
"For me personally, coming back and being able to play for one of the Irish provinces and playing for Ireland as one of my main goals has really focused me with my training and given me something to aim at.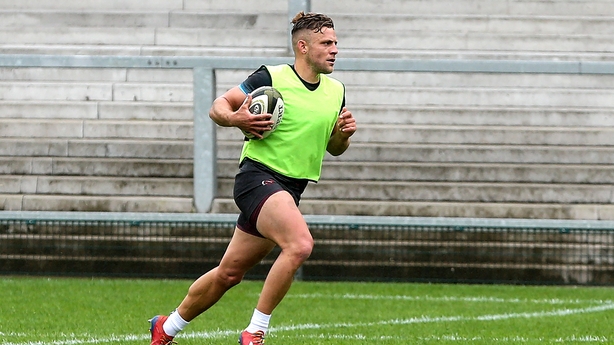 "But I'm under no illusions that I've got to really prove myself and that starts here with Ulster and working my way into the 23.
"If that means coming off the bench and playing well in games, being patient to then get a start and playing well when I do get a start, it kind of goes from there."
He added: "If you're playing well for any of the Irish provinces, I think you deserve your opportunity to be in the mix for national selection. But there's a lot of rugby to be played on my part for that to happen. But it's something that really excites me. My number one goal is still to play for Ireland and that's where I'm at."
Madigan admitted that the final stages of his spell at Bristol were somewhat frustrating. But he is taking the positives from that situation.
"The last 12 months, it was a frustrating period of time but it also presented me with a really big opportunity to push on physically and even mentally to be able to watch a bit more rugby even throughout the lockdown," he said.
"I feel I'm in the best physical condition that I think I've ever been in. So it's been great in that sense."