Former Ireland flanker Sean O'Brien is hoping to kick-start his own career with London Irish, with having made just one appearance for his new club before the suspension of the league. 
The Exiles travel to Bath on Saturday for their first match since a heavy defeat at Sale on 6 March before the campaign was suspended indefinitely due to the coronavirus pandemic. 
The 33-year-old, who has had an even more extended period away from the game due to undergoing a hip resurfacing operation before lockdown, is itching to get back to action but knows things will be different in the new behind closed doors environment. 
"It's hugely exciting to be honest, we've put in a lot of hard work over the last couple of months," O'Brien said. 
"I think it (no crowd) can (level things). I think it can have that effect because obviously going somewhere like that (Bath) they have a big following and now there's no crowd it does level it out a little bit, and we probably would have five or six hundred going to that game.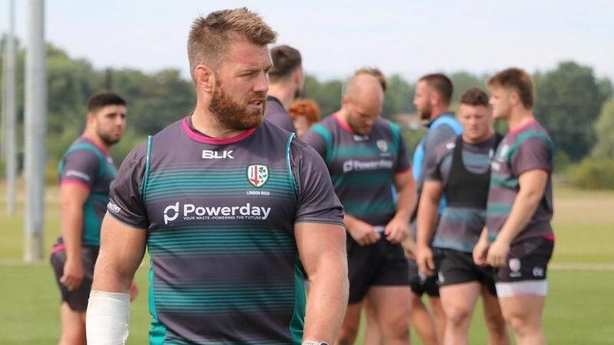 "Again it's strange, that there will be no atmosphere in the stadium other than the one we bring ourselves, so it does level it out a little bit if you want to look at it that way, absolutely." 
Looking towards the Test arena, O'Brien knows there is little chance of adding to his international caps while outside the IRFU bubble. 
"You know when you sign a contract and you're leaving Ireland that that's the rule in place over there, so that's life and you get on with it. 
"If the rule wasn't there, would I love to play for Ireland? Of course I would. I'd love to play for Ireland every weekend. But that's just the way it is and it's not something I'm thinking too much about." 
O'Brien understands the unwritten rule in Irish rugby regarding players based overseas, and given the level of Simon Zebo's performances in Paris since his departure from Munster, the Carlow man doesn't envisage any exceptions for the foreseeable future. 
"Well to be honest with you, the way it is at the minute I don't think that will ever happen even," he adds.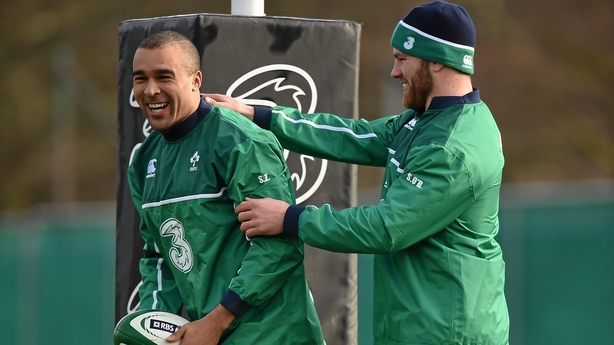 "So they will either have to change the rule, because you look at Zeebs - he has put in some serious shifts in the last couple of seasons that you'd expect that you would be at that level. 
"Something will have to be done before that will happen." 
Meanwhile head coach Les Kiss says he is looking forward to the season resuming this weekend. 
Premiership bosses have put exhaustive measures in place to ensure the sport can safely return and Kiss admits he is very grateful that the league is able to restart.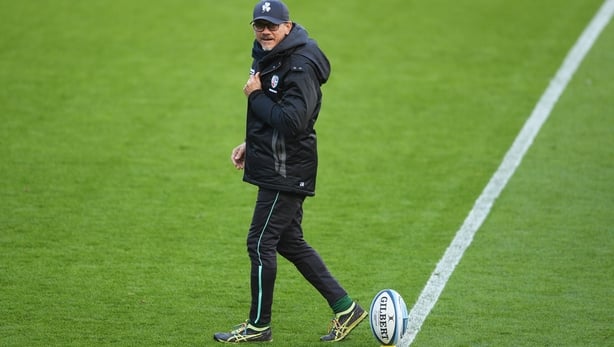 "There's a nervous excitement I think," Kiss said. "It's massive to be out of the game for four, five months for any player, it must be massive to not have that feeling. 
"I can only imagine that there's going to be a lot of anxiety from a lot of players about where they stand. 
"No one really knows, but personally, I don't usually get butterflies this early in the week, but I've got a few of those butterflies in there, and the adrenaline, but it's exciting. It's a positive nervousness from everyone. 
"I'm comfortable (with the Covid-19 arrangements) to tell you the truth, maybe I'm just grateful for the fact that it's back on, but who knows if this is the best or the right decisions, we've just got to go out there and do it, and that's my belief and make it work."