Andy Farrell has stressed that Ireland's Six Nations fate is still in their own hands as they prepare for the remaining two games of the 2020 championship in October. 
Though apathy reigned at the outset following the World Cup disappointment, Ireland began their campaign with two home wins over Scotland and Wales, the emphatic manner of the latter victory sparking a burst of gentle optimism. 
But any momentum ground to a halt in dispiriting fashion at Twickenham, with Eddie Jones' England running riot in the first half, the eventual scoreline of 24-12 flattering the visitors.
With the Grand Slam out of reach for all contenders, Ireland remain in the mix for a fourth championship victory in seven years. 
Two successive bonus-point victories will give Ireland victory in the championship. However, one of the games is away to France in Paris. And with England's only remaining game coming against Italy, anything less than 10 points will likely not be enough. 
Speaking via video link to reporters this morning, Farrell said his team were gutted they didn't get a chance to immediately bounce back from the Twickenham loss, the break did nonetheless offer a decent chance to reflect. 
"We were gutted the competition didn't keep rolling on. After a disappointing game against England, the only thing the boys wanted to do was get back on the horse against England. We had a great reflection week and we were brimming to go over to Paris and see what we could do. 
"Having said that, to be able to reflect on the short campaign and know what's in front of us has been a good time to use.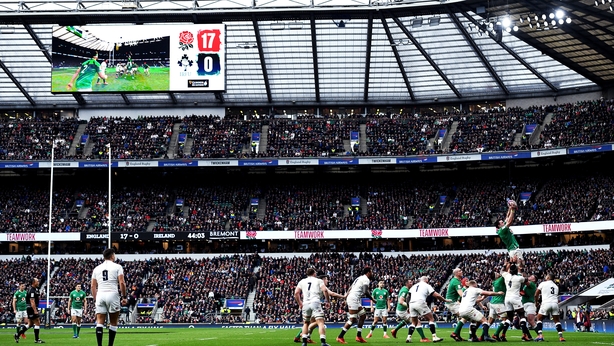 "The destiny is in our hands. Although it is a tough old task with the games to come. We've got to perform against Italy first, we've got to make sure we get what we want out of that game. They'll be reflecting like we have and they're going to be tough, first game up. 
"All our lads are aware, I've been in contact with them, they know what is coming around the corner, from the inter-pro games to get selected and back into that Six Nations.
"We know it is there to be won and we will be hungry to do that and we won't be frightened by that. Italy will be tough.
"France away is a hell of a game, isn't it? But it's there. It's in our hands and we want to attack that full steam ahead."
Immediately following the Six Nations, they roll into a one-off eight-team competition containing the Six Nations sides plus two extras, widely presumed to be Fiji and Japan. 
The octet will be initially broken into two pools and will run from 7 November to 5 December. 
Farrell rejected the notion, advanced by Ronan O'Gara, that this competition might be used in an experimental fashion to build squad depth. 
"We certainly will take it seriously. Any competition that you're involved in, you want to win it. We'll never shy away from that. 
"What the tournament would bring, with all the big games that are going to happen, is that you would probably utilise a squad that is a little bit bigger than normal - simply because of the run of games, which is World Cup-esque. But we'll roll with the punches and see where it takes us."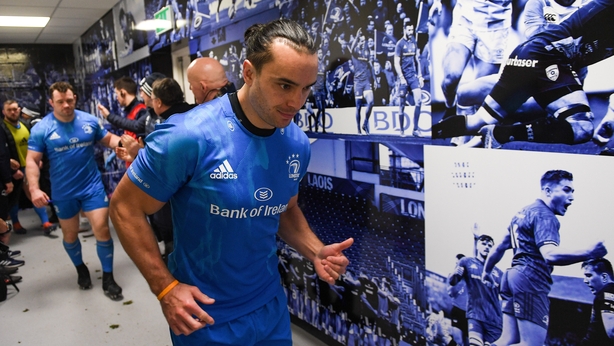 One player who will be eligible for Ireland by the time this new tournament arrives is Leinster's James Lowe, a player who has delighted the RDS faithful with electric performances on the wing for several years.     
Farrell refused to make any guarantee that Lowe will be pitched straight into the international starting XV.
"I think he's been a great tonic for Irish rugby, he's played some outstanding rugby over the last few years. Like all players, we'll see how he comes back, whether he comes into form in the early part of the season.
"There are plenty of big games for him to show his hand. He does qualify at the beginning of November which means he's available to us. He'll be part of those plans like anyone else."
As for another darling of Irish rugby, Farrell bluntly indicated that Simon Zebo would not be considered for selection until he returns to the country.
Zebo admitted in the spring that he still harboured an ambition to play for Ireland again but Farrell insisted that he supported the "unwritten rule" in place at the minute.
"The unwritten rule is there to protect Irish rugby. I'm all for that. If Simon Zebo, like anyone else, came back into Ireland, and was at the top of his game, then, knowing the type of form that Zeebs can bring, we'd look at him like everyone else."