Just before the dawn of the last decade, Shaun Berne was joining a Leinster squad that were coming off the back of a maiden Heineken Cup win in 2009 and were about to do so again in 2011 and 2012.
These days, the former Australian out-half and inside centre is back Down Under as the attack coach at Melbourne Rebels and also played a role on Michael Cheika's Australia staff at the last Rugby World Cup.
In between times, he did play a role in helping to bring through a generation of young Leinster talent.
A decade on from his two-year spell as a Leinster squad member, Berne has been reflecting on his times as a player and elite player development coach at the province with RTÉ Sport and sharing an insight into the structures he feels are underpinning the province's success in bringing on waves of blue-clad talent.
In many ways, given his background, Ireland had always been a likely destination to visit at the very least. With a father and uncles hailing from Belfast, this island had special resonance for the now 41-year-old.
"Dad's family packed up and moved in troublesome times back in the day," he says of his immediate ancestor's departure from Belfast. 
"It was a coin toss between New York or Sydney and they got on the boat and ended up in Australia.
"Dad was one of five brothers and he was eight years old at the time. I grew up with an Australian accent being raised in Sydney but all my mates would come round my house and say, 'Where's your dad from? He's got a strong Irish accent.'"
The connection to Ireland and latterly towards Leinster grew further a generation later thanks to his younger brother Michael Berne who briefly played for the province just after the mid-2000s. Michael's stories about life in Dublin had an impact on convincing him to give Irish rugby a go.
"My brother beat me to it and played for Leinster before I did," Berne explains.
"Dad always joked that [Michael's] in the motherland, that he's returned to God's country."
But it was a familiar face in the shape of then Leinster head coach Michael Cheika who paved the way for Shaun Berne's move after completing a second spell at Bath in the English Premiership.
"We had him as a coach at Randwick when we were at the same club here in Sydney and I did almost sign when my brother signed in 2006 but I had played at Bath previously when I was about 19-years-old so I ended up going back there rather than to Leinster," he says.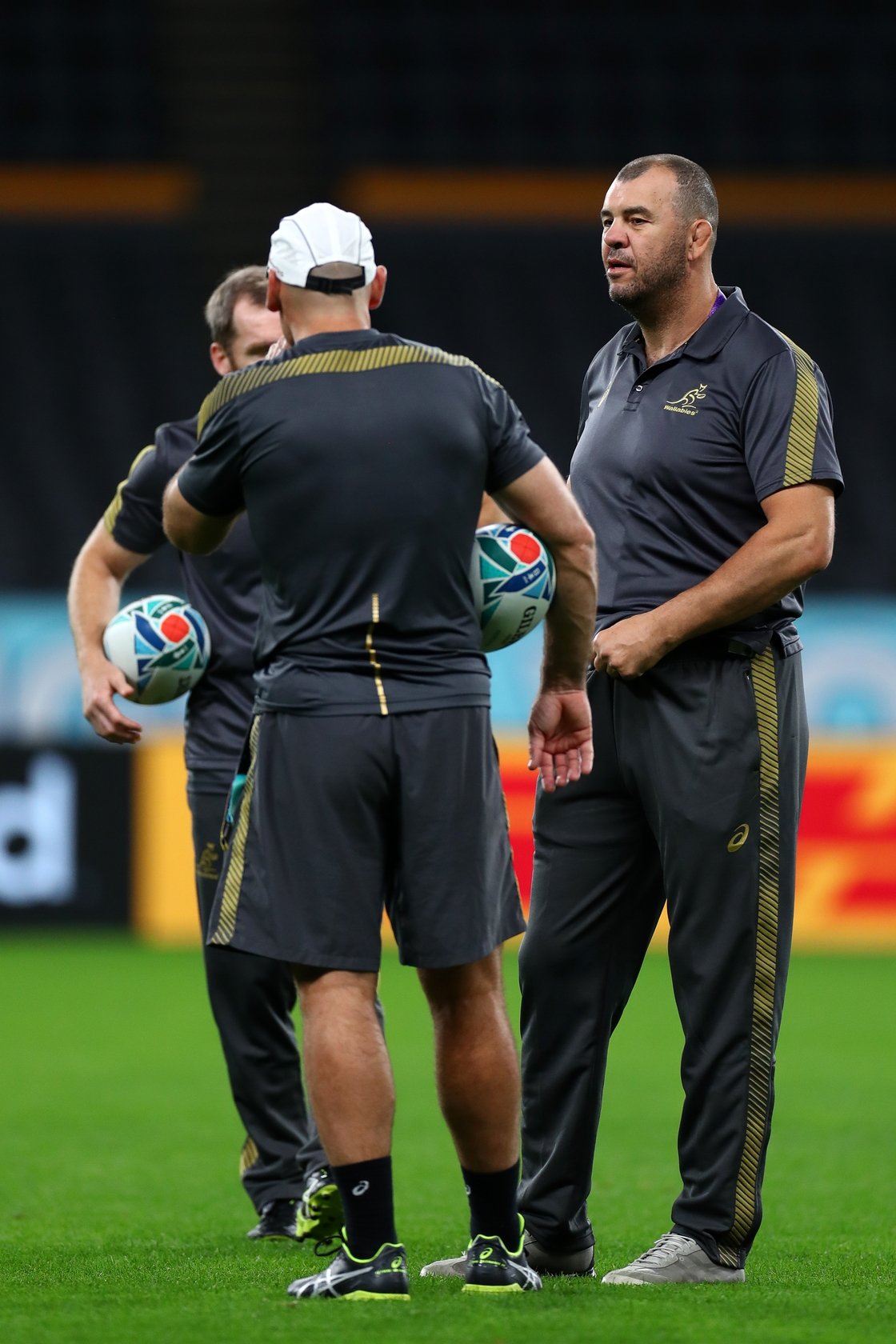 "But then I visited and saw how Dublin life looked and Ireland obviously as a country. So that was good and Michael Cheika had a spot for me a couple of years later."
Berne was landing at a province that had reached the top of the European game with an elite generation of homegrown talent including the likes of Brian O'Driscoll, Shane Horgan and Gordon D'Arcy but also influential overseas contributors like Isa Nacewa.
He also felt the recruitment policy was on point, not just with the overseas imports but also in bringing back Irish players like Mike Ross and Eoin Reddan.
"So you had a really good mix of older, experienced people and all these young guys coming through," Berne adds.
That young generation of Leinster players emerging from the underage ranks included Jonathan Sexton, Devin Toner and Fergus McFadden with Berne quoted in the Irish Times upon arrival as saying that he consciously saw himself as a facilitator to help bring their talents forward in his role as an experienced colleague.
Immediately, he had the sense that these players would develop into future internationals and not just because of talent, with their mentality evident in a pre-season fixture in the summer of '09.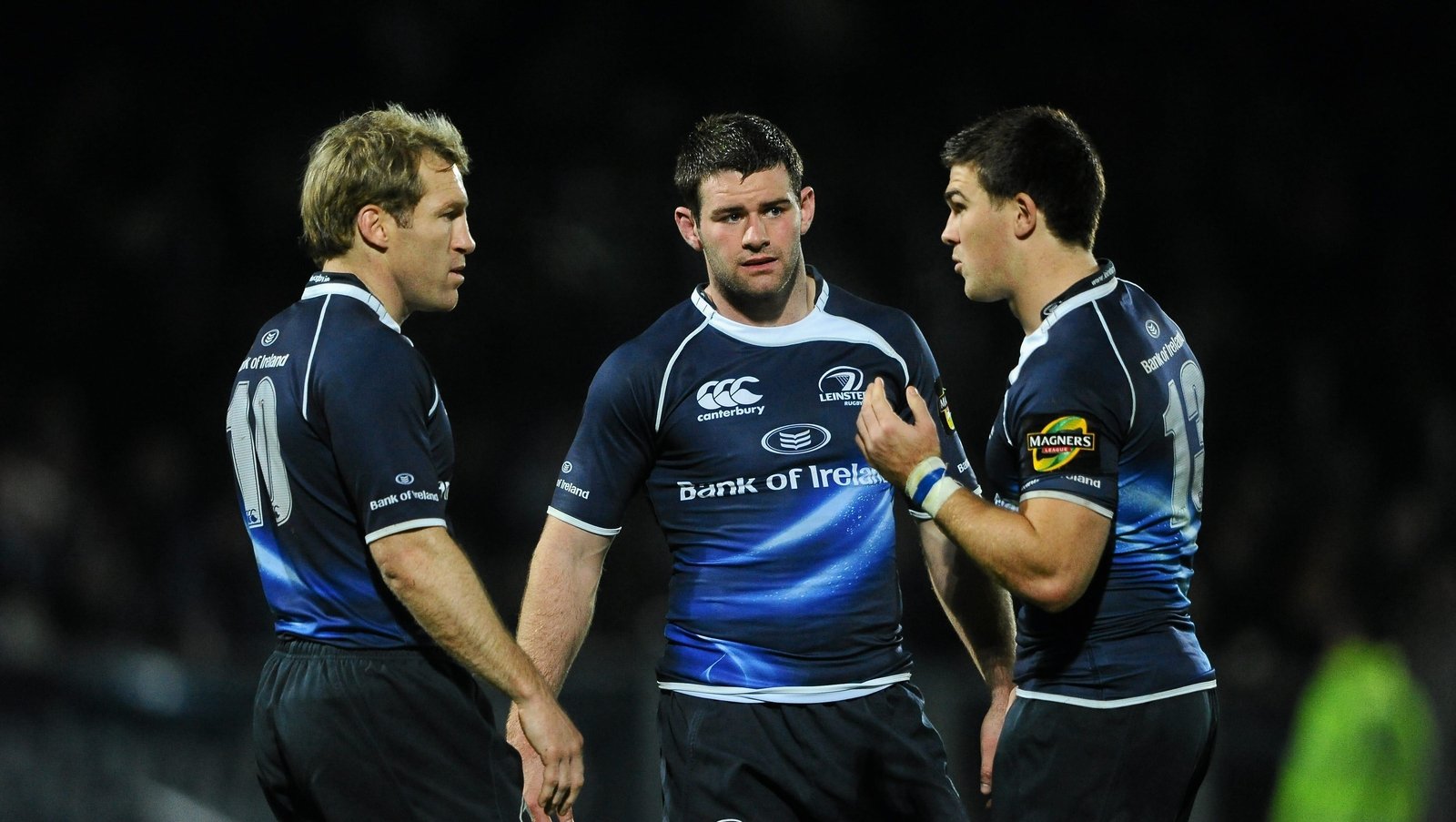 "I remember my first game at Donnybrook there and it was just a pre-season friendly. I was playing in the centres playing outside Johnny Sexton and I think Isa Nacewa was in the team," Berne recalls.
"But there's this young guy outside me who was barking orders at me, so keen and so enthusiastic and it was Fergus McFadden.
"I was a little bit older. I was probably about 29, 30 at that time and [it was great] just to have this guy outside you who's 20 or 21 and he's ripping the friendly up.
"He was one example and then on the wing would have been Dave Kearney. Maybe everyone in Ireland already knew about Rob Kearney but he had a younger brother coming through and Dave has obviously since gone on to play a few caps.
"Luke Fitzgerald was already around and had already begun to establish himself as a first-team player. But there were just so many players there... Rhys Ruddock was another one... Dominic Ryan, who I know moved on, but he was also there at the time.
"They were just guys who you sort of knew were going to go on and have international careers and be good for Irish rugby."  
With Berne playing both as a 10 or 12, it meant he would get to work closely with Sexton and see first-hand the first green shoots of a career that would result in multiple trophies for province and country while garnering individual honours like the 2018 World Player of the Year.
For Berne, it was the determined mindset that was apparent from very early on.
"He's a guy who's just so determined to go on and want to be successful," he says.
"No one can really take credit for Johnny Sexton other than Johnny Sexton. He was just always going to come through because his determination was there.
"He's had good coaches along the way but when Michael Cheika signed me at the time, I think Felipe Contepomi had left and they weren't sure who was going to come through next to play those inside back roles.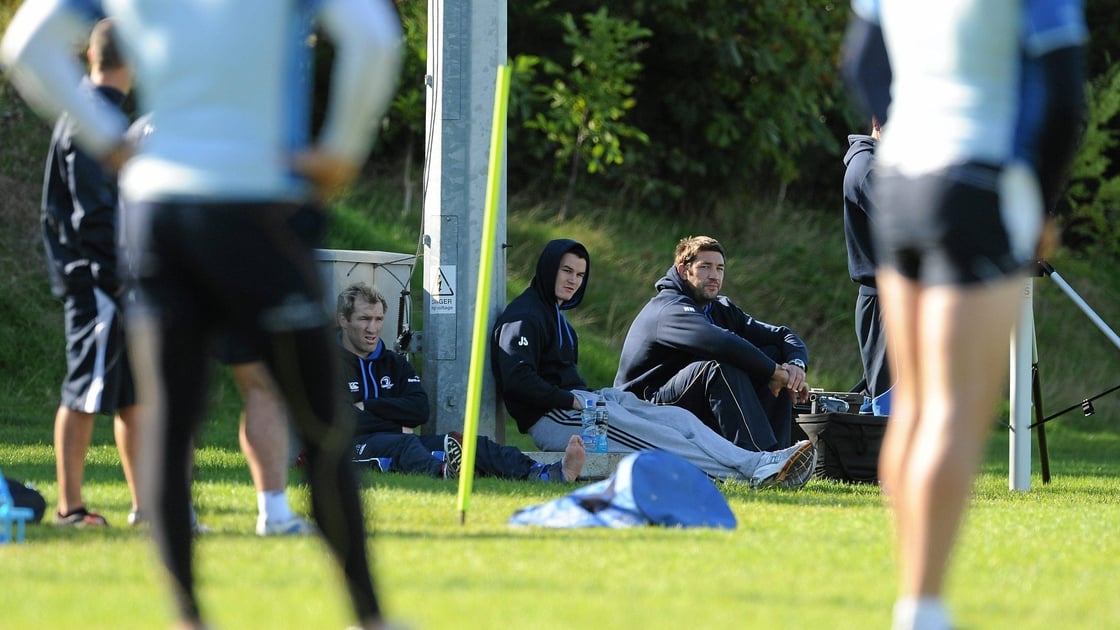 "I know Cheika thought that maybe I could play a bit at 10 but you slow down as you get older. My body didn't hold up so well but Johnny Sexton was coming through regardless of whoever Leinster signed.
"It's a really good lesson to other guys coming through. There are going to be guys coming through Leinster that have more talent than Johnny Sexton but do they have the work ethic and the determination to make their careers a success the way he does?"
Berne adds that he does not feel like he had a massive influence on Sexton's development in his two years working with him but rather sees it as a collective contribution including the coaches and experienced players in the squad, coupled with Sexton's own talent and inner drive. 
"From my end, I tried to offer advice and help where I could. I really enjoyed playing 12 outside Sexton sometimes and then when Sexton wasn't playing, if I got my chance at 10, I'd try to keep up with the young guys and it's great to see the province have so much talent there," he says.
Berne also points to the example of multiple Super Bowl-winning NFL great Tom Brady's renowned work ethic and attention to detail as a comparison to Sexton's methods even as an emerging player.
"A Jordan Larmour comes through, Johnny Sexton will have watched enough tape or reviewed enough sessions to know, 'I need to give this ball early to this player in space because he can use his footwork to beat someone. I don't need to put him through the hole', whereas there are other players, different players to Jordan Larmour, there that he might try and put through a hole," he explains.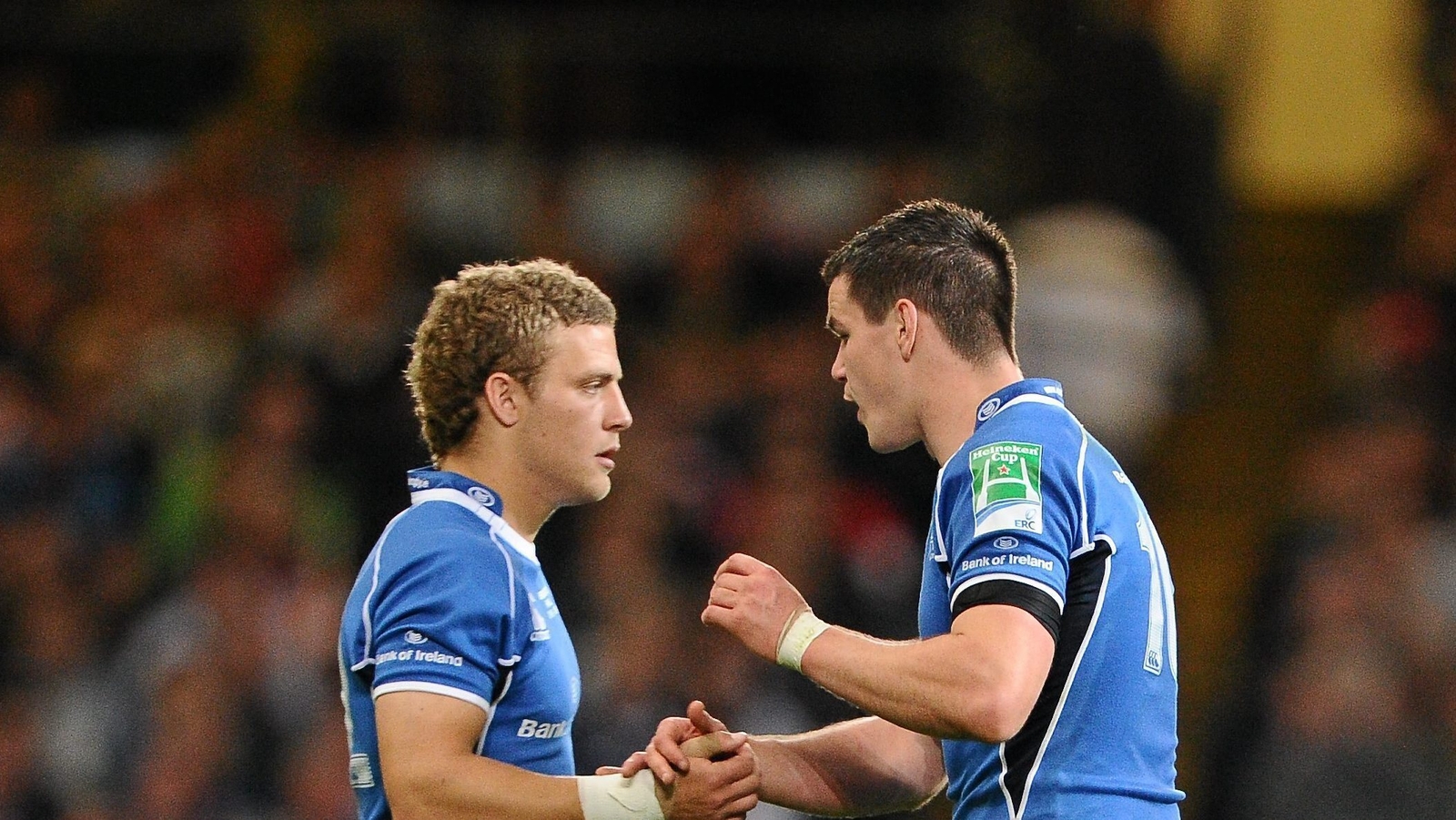 "So someone like Ian Madigan, he was also the same, watched a lot of video sessions, really looked after his body and recovery, constantly working on his catch-pass... just relentless in their pursuit of excellence and you want to preach that to all young players."
While Leinster fell short of retaining the Heineken Cup in 2010 with a semi-final loss to Toulouse proving their undoing, the province would triumph again the following year, now under Joe Schmidt whose methods would bear fruit as the 2010-11 season wore on.
"You clearly could see that Joe knew the game really well but having had Michael Cheika for the past five years, you now had a new head coach standing at the front of the room telling some very senior guys what they were doing right and wrong," says Berne.
"And it could have gone either way for a little while there at the start of Joe's Leinster career. But he stuck true to his beliefs and eventually the team came good under Joe and like you said, they went on to finish that season with another Heineken Cup under their belt which was a credit to all the players in the team and also Joe himself, sticking true to his beliefs and his style of game which wasn't miles different from the way Leinster had done things but there were obviously changes from the way Cheika had done things."
Achilles injuries hampered Berne's involvement in that second season but he did get to see how the team transitioned and rediscovered the extra gears needed to climb the mountain again. 
That season under Schmidt also gave an opportunity to continue being that facilitator figure for Sexton's understudies. Madigan wasn't the only Ian that impressed him.
"When you're that injured older guy, you try and help the younger guys," says Berne.
"There was Ian Madigan coming through as a back-up to Sexton and there was also Ian McKinley who has since gone on to play for Italy.
"Now, Ian McKinley unfortunately had an eye accident in an AIL game which was a real shame.
"But they were both as talented as each other and Ian McKinley with the amount of talent he had, he's gone on to play for Italy with basically one eye so I would've hoped that both Ian Madigan and Ian McKinley would have both gone on to both play for Ireland if Ian McKinley didn't have that unfortunate incident."
Despite the pressure cooker environment brought to the boil by a rise to success in that era and the consequent drive to maintain it, on a personal level, Berne cites the simple elements for helping him settle on and off the field.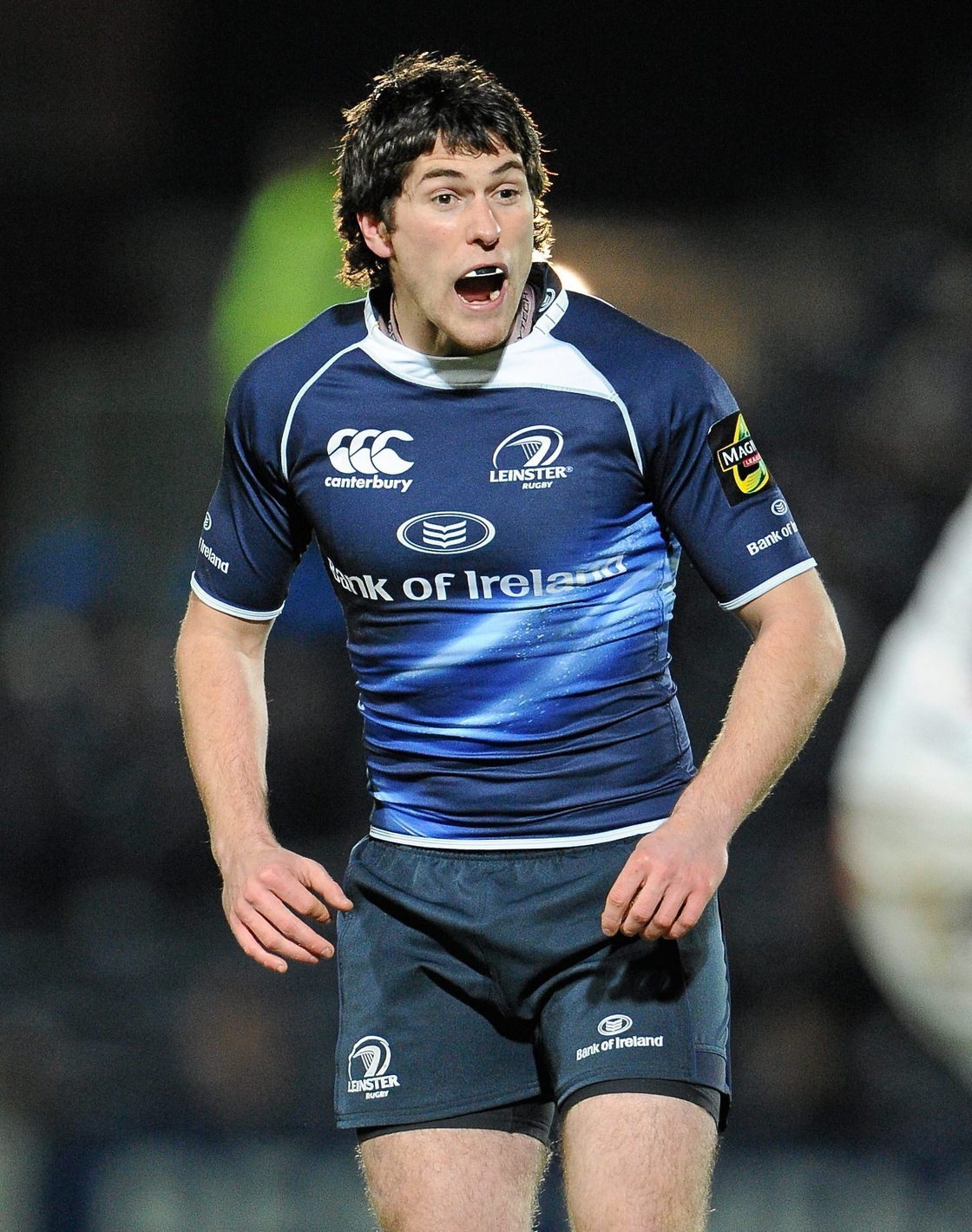 "They just make you feel so welcome," he says.
"[Operations manager] Ronan O'Donnell was working there as a team manager at the time. There was also Guy Easterby. I never played with Guy but he transitioned pretty quickly out of playing and into the management as well.
"Someone like Ronan would pick you up at the airport, he'd then help you find an apartment in Dublin, set up a bank account for you and a phone.
"Those things might seem like little, trivial things but when you're moving country, they're not straightforward. Those small things really connect you to the club and make you feel a part of it and then you want to win for the club and the people who you meet who are so friendly and so nice to you from day one." 
That sense of affinity with the province would be reflected in his post-playing career after returning to Ireland after a final spell at Calvisano in Italy's Top12.
Initially, he coached St Mary's in the Leinster Schools Cup which gave him a good grounding into the structures that underpin the pathways from the grassroots towards the professional game.
The presence of former pupils as off the field helpers was a boon for the school team.
"Jack McGrath helped me for sure. He obviously attended St Mary's school and so did Sexton. Johnny Sexton will always come down occasionally and Shane Jennings, another guy who went to Mary's," says Berne.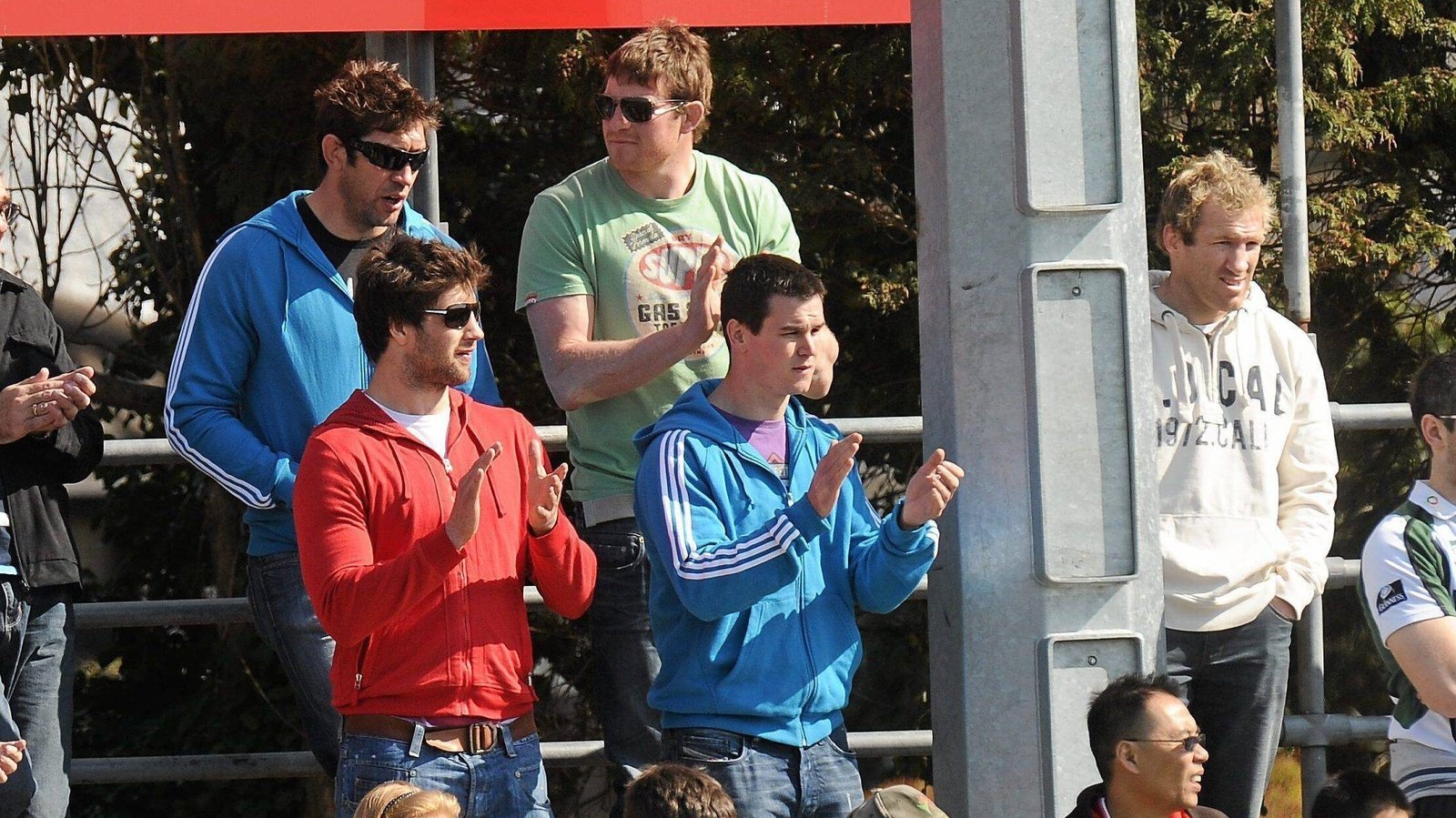 "These guys that I played with at Leinster were Leinster and Ireland legends so I would get them down to St Mary's whenever I could to make sure the kids are still playing attention but also to offer some good rugby advice to those young guys.
"And we had a good young team and we lost to a very good St Michael's team one of those years. I mention the St Michael's team because it was a very close game that could have gone either way, right to the wire at Donnybrook there.
"But [the Michael's team] had James Ryan and Max Deegan in it. I remember prepping the Mary's team, saying, 'Boys, every time James Ryan and Max Deegan get the ball, I want all three of you to climb in and try to knock the stuffing out of them'. I felt like my kids were half the size of these two blokes.
"But you could tell straight away at that age that they were going to go on and have good careers, these two blokes, [as far back as] schoolboy level."
With the Sexton generation moving into their peak years, the likes of Ryan and Deegan represent the crop that is following in their wake as frontliners for province and now for country.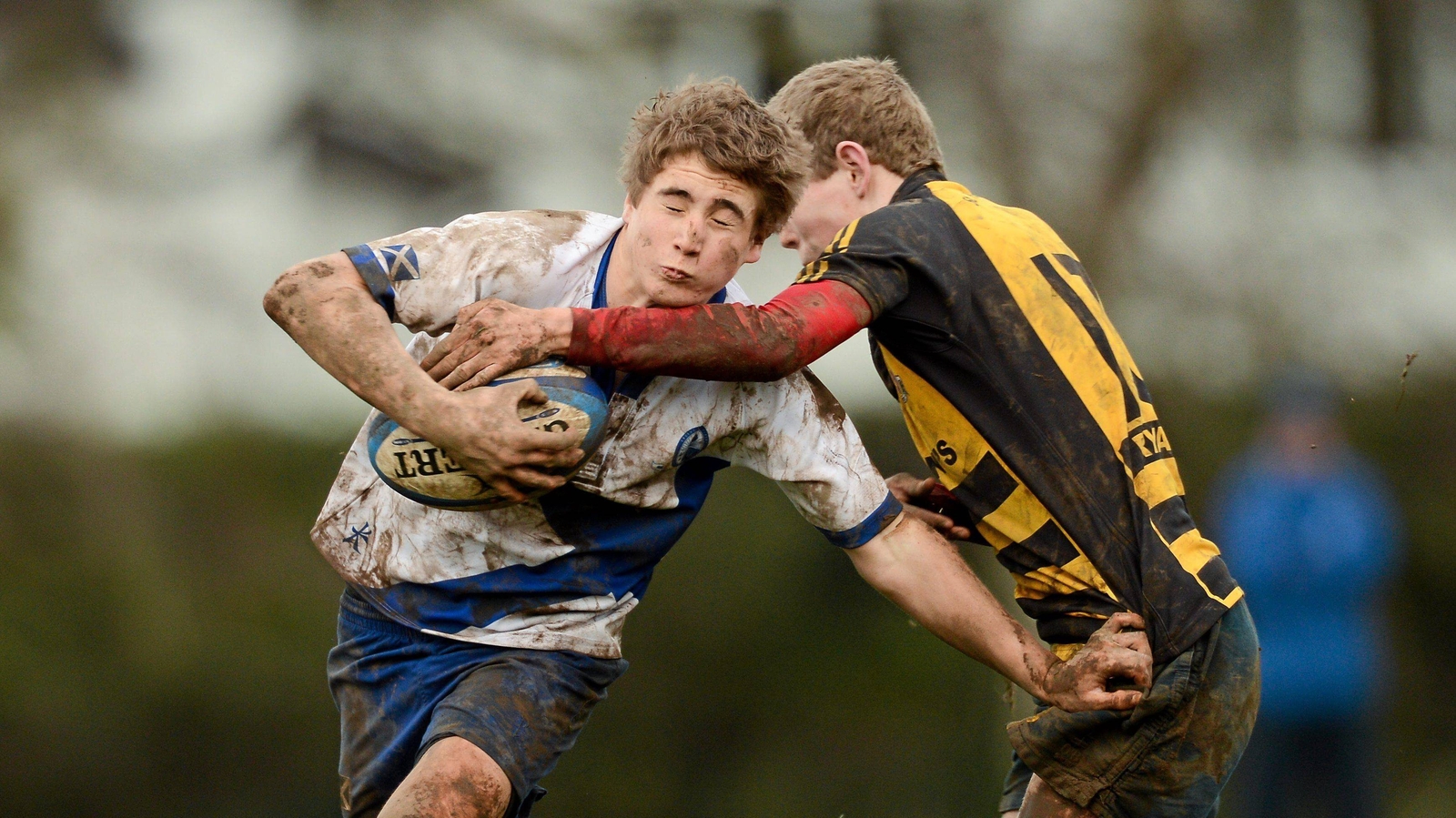 Berne would go on to become an elite player development officer at Leinster from 2015 until his return to Australia two years later.
"You have anywhere from about 16 or 17 until up to 25. You have an academy there that has Under-19s guys, Under-20s, Under-21s and then there's occasionally a 22-year-old who might still be in there as well," he explains of the set-up during his remit in the role, adding that the strong level of the Irish schoolboy system is an added benefit.
"Obviously some positions develop a bit later, like your props and you try and keep developing them and upskilling them and getting them ready for first-team.
"But I think it's good to get past players to do those types of roles. Noel McNamara and Peter Smyth were there when I was there which was great and working with those guys who had great knowledge of the game but also that schoolteacher background is very good for coaching and leading those guys up and helping them develop.
"And then throwing in the odd past player just helps guys get ready for the professionalism of the game and prepping them for the dedication and understanding the pressure that comes on.
"To have someone that's gone through it, that's where my role was to upskill these guys, help with catch-pass and those kinds of things, but also just prep them for what's to come if they do go on to achieve what they want to achieve."
There was also an element of highlighting to prospective talent the clear pathways that run from schools to Leinster academy and onto first-team.
One example is the aforementioned current Leinster and Ireland full-back Jordan Larmour who has already become a Heineken Cup winner and Rugby World Cup participant by the age of 23.
"I first came across him when he was at school when he was at St Andrew's," Berne recalls. 
"So I went to visit him at St Andrew's and met his principal or head of PE there. Jordan was trying to make a plan, because he was being recruited for hockey, I think. He was good at hockey or maybe it was GAA.
"But from a Leinster point of view, I remember sitting down with them at school and saying, 'Here's our pathway, here's our plan, we'll stay in touch with you and keep working with you here' and we got him involved quickly in the academy. The guy was so talented.
"So again, I'm not trying to claim any credit for Jordan Larmour because the guy was so talented, any fool could see how good he was. But to watch him, you're incredibly proud."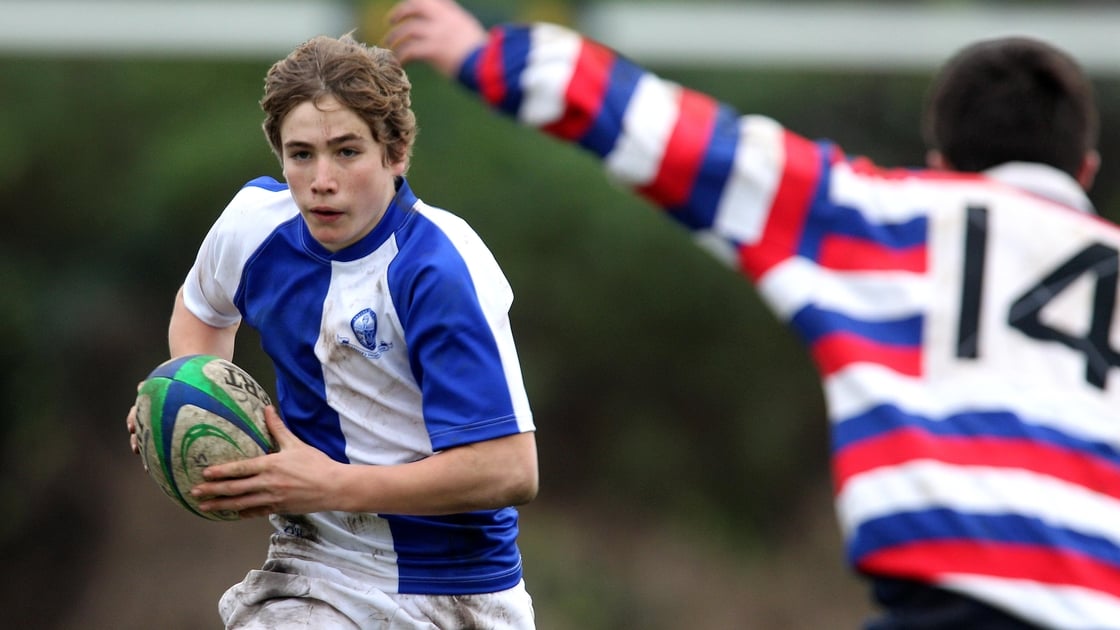 Another player who Berne was proud to help develop was scrum-half Nick McCarthy, who left Leinster for Munster last year.
"Working with a guy who had a few good players in front of him was a guy called Nick McCarthy who was in the academy when I was there," he says.
"Nick just needed a bit of help with his box kick and I'm no expert because I never played number nine so I didn't do too many box kicks in my career.
"So I had to upskill with Richie Murphy's help, who's the Irish kicking coach, and get some footage of Nick and sit with Richie and see how we could help his box kick.
"Then you get proud of watching Nick McCarthy playing first-team for Leinster and now he's signed at Munster. You get the best out of a guy and he needed a little bit of help and I just tried to help guide him there with that."
While Irish rugby's hiatus following the impact of the coronavirus pandemic comes to an end later in August, pro rugby in Australia resumed with the launch of Super Rugby AU in July to replace the suspended main Super Rugby season.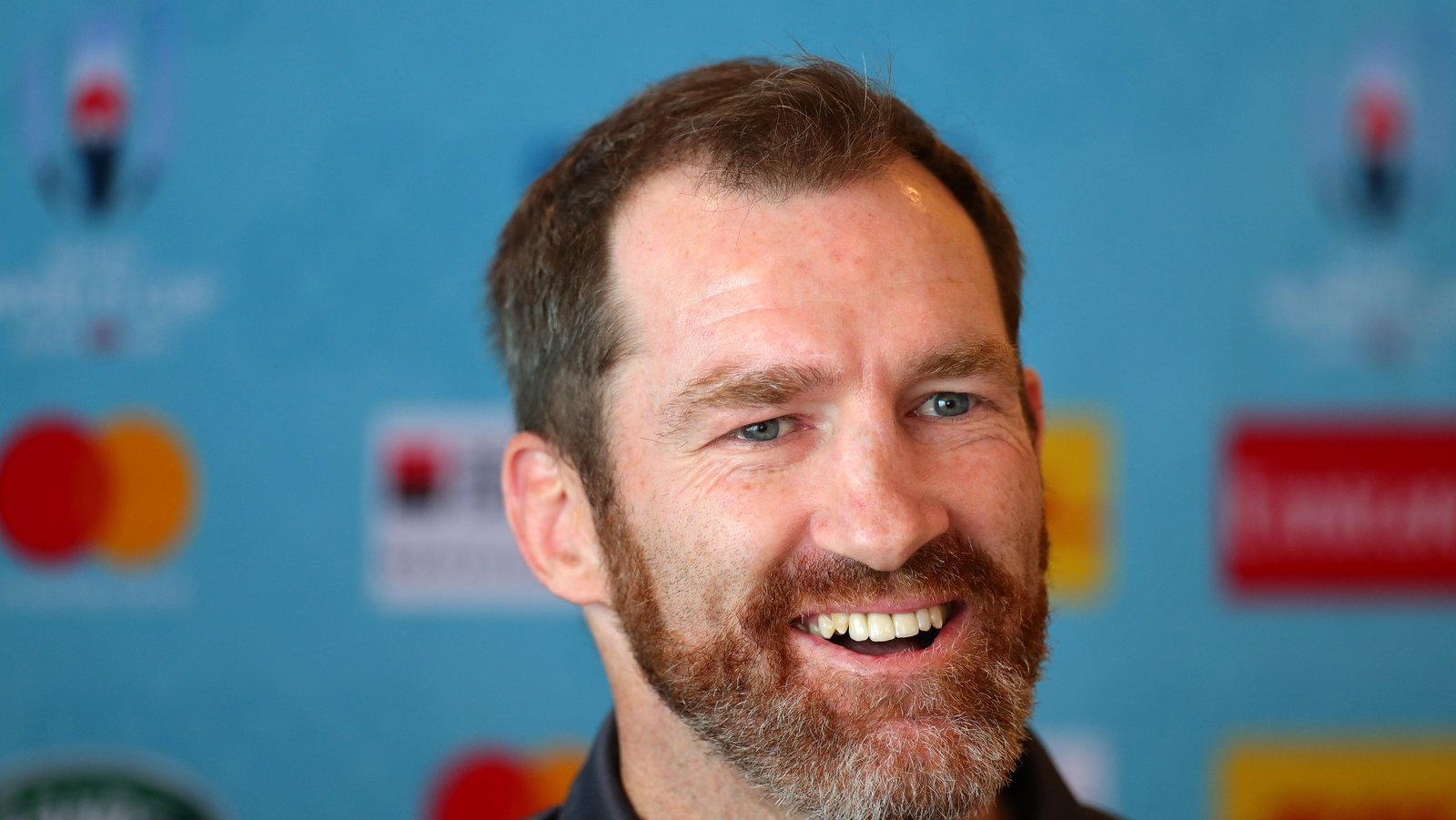 Consequently, Berne has been busy with his coaching role at Melbourne Rebels who were three games into their campaign at the time of our chat. But the resurgence of the virus in Victoria State has had an impact.
"Ours is a bit of a unique situation, I don't know how it would be in Ireland," he says.
"We've been on tour now for a month. Corona has picked up again and there have been a lot of cases again in Victoria where we are.
"So we had to move out to get back playing rugby in this Australian Super Rugby competition. We've been on tour and I'm in a hotel here now and that's taken us away from family and friends in Victoria.
"There have been a lot of challenges with the group but in terms of getting back to rugby, it's been great. We probably all missed it.
"We had six to eight weeks when we were in lockdown and we weren't training at all. We were doing individual sessions remotely with everyone doing their own running programmes and you did the odd one-on-one session with guys, but it's not the same as being part of a team.
"Hopefully, you guys don't have to go through that process over there with the rugby teams but it's just great to get back onto the field and back playing."