No more than anyone else Andrew Conway knows that nothing is certain in the midst of a global pandemic.
So the Ireland and Munster winger is naturally circumspect about speculation about a potential eight-team tournament taking place around the autumn international window with Ireland facing England, Wales and Fiji.
Andy Farrell's side were due to host Australia, Japan and South Africa in the Guinness Series games but those fixtures are off the table due to Covid-19.
Reports suggest that Ireland will finish off their 2020 Six Nations campaign by playing Italy in Dublin and France away on 24 and 31 October respectively.
After than there is a weekend off before the above mentioned games, with an extra weekend saved for the cross-group game where the sides face off against the team which finishes in the same position in the mini table, that being one from Scotland, France, Italy and Japan. 
Time moves slowly as sport returns to a new normal and Conway is busy preparing for Munster's opening Guinness Pro14 game against Leinster in the Aviva on 22 August.
Still, a six-game international window is something that the 29-year-old Dubliner would relish.
"At the moment they are just reports so I wouldn't be looking too much into them, that's the speculation," he told RTÉ Sport.
"That would be exciting. It's going to be something different and it's going to engage the wider audience, it will engage us.
"It's just adapting to the circumstances and finding the best solution in an imperfect situation. You've just got to roll with the punches and see what happens.
"If that is something that comes from this then it's actually new and exciting and it would be great to be involved with."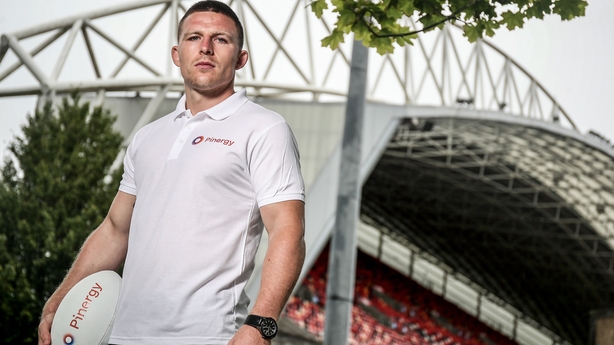 Government roadmap restrictions currently allow for no more than 200 people gathering for outdoor events and even if there is some increase on that number the chances of a full crowd in the Aviva for any fixtures this year is remote.
Conway, who has scored 10 tries in 21 appearances for Ireland, says it's just about adapting to the situation.
"It will be strange," he says. "We depend on the fans, they create an atmosphere and the fact that's not going to be there puts more of an onus on us to not be in a position where the fans have to lift us.
"We are professional athletes and we do that job anyway. At times the support is brilliant but we are just going to have to adapt to that.
"It will be different but once you are in the thick of battle and you are cracking on against Leinster or whoever it might be, when you are in the moment you don't notice the fans
"It's the breaks in play that are going to be the challenges where we are going to probably be concentrating on being in the moment and not being distracted by the lack of fans, it's something that's going to be a challenge.
"We will probably have a couple of plans in place to make sure it doesn't have a negative influence on us."