England centre Manu Tuilagi has left Leicester Tigers, while former Leinster player Noel Reid has also seen his time at the Gallagher Premiership club come to an end. 
Chief executive Andrea Pinchen confirmed that England stars Tuilagi and Kyle Eastmond, and also Telusa Veainu, Greg Bateman and Reid have left the Welford Road club. 
Leicester set their players a deadline of Tuesday evening to sign new deals on reduced terms, to reflect the impact of the coronavirus pandemic and also the upcoming salary cap reductions. 
And Tuilagi heads the cast-list of players who refused to accept the wage cuts, and have therefore left the east Midlands club. 
Thirty-year-old Reid, who won his only international cap in 2014, joined the Tigers in 2019 after nine years and 121 appearances for Leinster.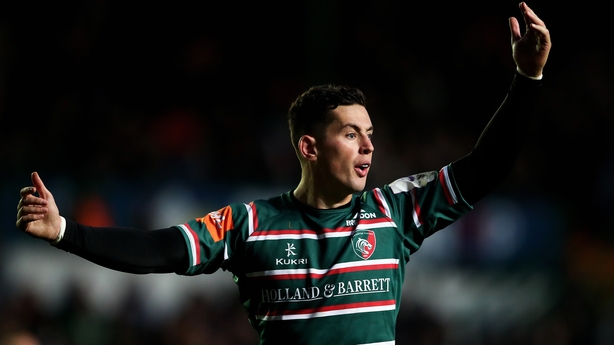 He featured on 19 occasions for the Tigers this season. 
Pinchen added: "If we do play behind closed doors until January, we realised we needed to make some real big cuts, that are, let's be honest, primarily wrapped up in players' salaries. 
"Players were asked, for season 2021 only, to take a reduction of 25%, with an opportunity later down the line to claw back half of that amount, and to sign an agreement to say they wouldn't reserve their rights. But they wouldn't accept this. 
"Some were offered new contracts that weren't acceptable to them, others chose to not come on board with that." 
Wishing the departing players well for the future, Pinchen added: "There's no blame game here, this is people we're talking about. Everyone has their own circumstances, and own thoughts about what they can or can't do, or will or won't do.