Former Munster and Ireland international Jerry Flannery has joined English side Harlequins as their lineout coach.
The ex-hooker was on the coaching staff at Munster between 2014 and 2019 and has now signed up with the London-based Premiership side.
"I see Harlequins as a real sleeping giant of a club," the 41-year-old told the club's website.
"When I was a kid I used to watch [former Munster and Ireland hooker] Keith Wood playing over there. They've always had a strong tradition.
"You are looking at clubs mirroring what I would have grown up with, a very traditional club, much like Munster was, very strong supporter base as well.
"They have a very specific way of playing, they are aligned to an attacking game, that's in their DNA."
Flannery was a Heineken Cup winner with the Reds in 2006 and 2008 and won 41 Ireland caps.
He was also a strength and conditioning coach at Premier League club Arsenal back in 2013/14.
Quins are currently seventh in the Premiership, which is provisionally set to resume on 15 August.
Flannery added: "I'm very excited to be joining the Quins family. Harlequins is a club with a great history and fantastic supporter base.
"[Head of Rugby Paul Gustard's] passion for the art of coaching along with his drive to bring success to Harlequins was a big factor in my joining.
"I'm also looking forward to integrating with the other coaches, Adam Jones, Nick Evans and Sean Long, and working with Quins' very talented playing group."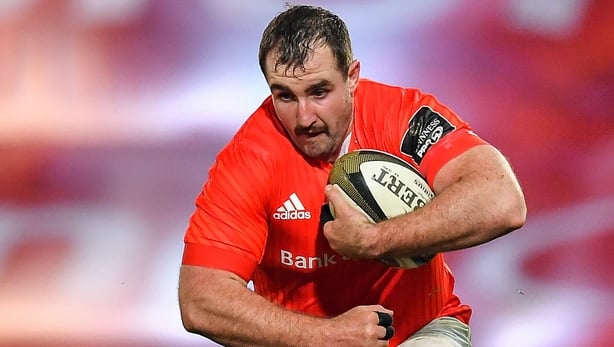 Meanwhile, Munster CEO Ian Flanagan says the province have reviewed their protocols following James Cronin doping ban.
The Munster prop, capped three times by Ireland, failed a drugs tests following their Heineken Champions Cup tie against Racing in November.
The EPCR issued a one-month ban, a sanction that Sport Ireland considered appealing on leniency grounds but ultimately declined to do so, after Cronin tested positive for banned substances prednisolone and prednisone.
Last month the province told RTÉ Sport that "Munster players have been reminded of the IRFU education programme and their own responsibility, and Munster Rugby/IRFU's education programmes will in an ongoing capacity reflect learnings from the exceptional case."
Speaking on the Munster Rugby podcast, Flanagan said: "We want our sport to be clean, it's vital to rugby.
"It's what we're all about in terms of rugby's core values, that's it's a clean and fair sport. That's the message we want to go out to our supporters, our clubs, and our younger players coming into the academy.
"On the back of that, yes, we have reviewed our processes because you can always do better and certainly that was my first question - is there something we missed out on there?
"I'm confident that having looked at this in great detail, this was just a very unfortunate third-party dispensing error.
"It literally could happen to the man in the street where a wrong prescription is dispensed."