Jacob Stockdale is hopeful.
From his home in Belfast, where he is currently living with his girlfriend and house-mate, he's spent the lockdown studying old games, watching The Last Dance, dueling on FIFA with friend Sean, and tinkering with an old Mustang.
To keep (relatively) fit the 24-year-old Ulster and Ireland wing is training away on his own with access to Malone Rugby Club just down the road.
But for the last four years, since he burst onto the scene with Ulster and became a global star of the game after an exhilarating 2018 campaign for Ireland, it's been practically non-stop.
The reason for the break is obviously horrendous for so many people but now the pressure is off the young Lurgan man.
Stockdale, who is fronting the Phone A Friend fundraising campaign for mental health charity Aware, recognises that these are tough times and something as simple as a phonecall can make a huge difference to someone's mood.
He has also seen the kindness that comes out in people when lockdown conditions are in place, he says it has changed his view on life and hopes that things don't go back to how they were, hectic, flat-out, everyone on the go.
"It has [changed my perspective]. It has allowed me to slow down a bit," Stockdale tells RTÉ Sport.
"For me, to a certain extent, it's been a blessing in disguise.
"For the last four years, being in professional rugby, the longest break you are going to get is two or three weeks at any time.
"To actually be able to slow down and do nothing and not feel guilty about doing nothing has been really nice.
"It's definitely made me appreciate the small things in life. Hopefully whenever we go back to normal life I'll appreciate the small things like going for a coffee with my mates.
"Obviously you hope that the core principles that this lockdown has brought, like looking after people around you, looking after the vulnerable people in your community, those principles will remain.
"But you've no idea until it goes back to normal life whether we'll continue to get that or whether people will go back to the way they were before."
With so much time on his hands the Armagh native says he's been pouring over old games, looking at what he could have done better, figuring out how to improve.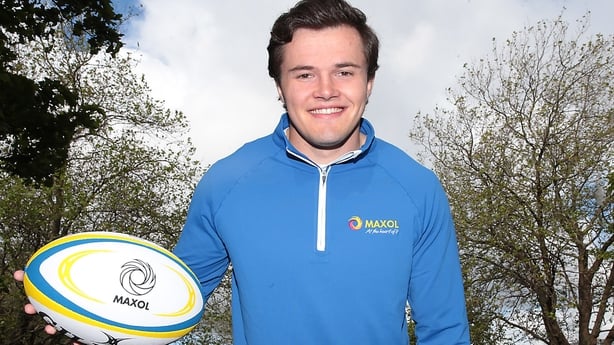 As former boss Joe Schmidt revealed he was still reliving the New Zealand defeat as if it was a standalone aberration, citing precise moments that turned the game, Stockdale is able to take a broader view of what went wrong in Japan, as a miserable 2019 international season came to a limp end against the All Blacks.
Looking back on that year now, Stockdale says there was "a certain amount of awareness" at the time within the team that things were not right.
He says: "I didn't have that confidence, almost a nervousness when I had the ball. I don't know where that came from," he elaborated on how he felt differently to when everything was rosy in 2018.
"For me in that World Cup there was a massive sense of 'if you screw up here you are really done'.
"That made players a wee bit scared to take risks and play the game in another way that they would have otherwise liked to and when you are doing that it becomes a very difficult task to perform well in a World Cup."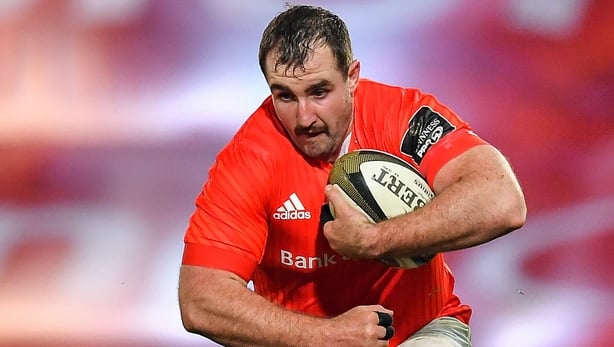 Meanwhile, Stockdale, who has 16 international tries, also spoke about the James Cronin incident and said that he hadn't received any additional specific education following on from the "unintentional anti-doping violation" by the Munster prop.
The EPCR issued a one-month ban, a sanction that Sport Ireland considered appealing on leniency grounds but ultimately declined to do so, after Cronin tested positive for banned substances prednisolone and prednisone in November.
The 28-cap international said: "I would say that every player in Ireland is incredibly well educated on that.
"I understand that in James Cronin's case it was a mistake made in terms of the pharmacy rather than a mistake that he himself made.
"He's as well educated as anybody else.
"From my point of view it was an accident that could happen to anybody, it was just incredibly unfortunate but we haven't had any more or further education on it but I feel that the players are so well educated on it that it's really not that necessary.
"It's the kind of thing we are constantly updated about. It's not as if it hasn't been talked about for six months and then all of a sudden this happened with James Cronin and then they are bombarding us.
"I can't speak for other provinces, I don't know, [but] in Ulster the doctor will be sending in articles, different things, nearly on a bi-weekly basis and making sure that everybody is aware of the risks that are involved within that banned-substance circle.
"It's not as if there was no information and they were like 'right, let's out this out there'. It's constantly out there.
"Ulster and the IRFU are doing all they can to educate players."
Meanwhile, Munster Rugby told RTÉ Sport: "Munster players have been reminded of the IRFU education programme and their own responsibility, and Munster Rugby/IRFU's education programmes will in an ongoing capacity reflect learnings from the exceptional case."
Maxol and Aware, which is in urgent need of funds are asking the public to text 'Phone A Friend' to 50300 to donate €4. They are also asking the public to pick up the phone to call a friend or neighbour, because sometimes a simple chat can be a lifeline.