Donal Lenihan feels that Irish provinces can learn from the southern hemisphere, as a potential return to action begins to come into focus over the summer.
New Zealand Rugby confirmed this week that they intend to run off a competition, starting in June, that will involve their five Super Rugby teams, although the results will have no bearing on the overall competition.
At home, the government has announced the establishment of an Expert Group who will examine how soon sport can return in this country, with golf courses set to re-open from tomorrow.
Speaking to RTÉ Sport this week Martin Murphy, the stadium director at the Aviva Stadium, said they could have the ground ready to host behind-closed-doors games at a week's notice.
And Lenihan, speaking on RTÉ Radio 1's Sunday Sport, said that Irish provinces could do something similar to their Kiwi counterparts.
"Everybody is going to watch what is happening in New Zealand and Australia," he told Joanne Cantwell.
"We saw Martin Murphy... basically coming out out during the week saying that they are ready to host games there in a bubble, if you like.
"It's hoped that there will be inter-pros, two matches every Saturday, for a period of three weeks.
"The issue for the authorities (is that) if any one player was to test positive for Covid-19 during those games, then the whole two matchday squads of those involved would have to stand down.
"So it's hugely challenging."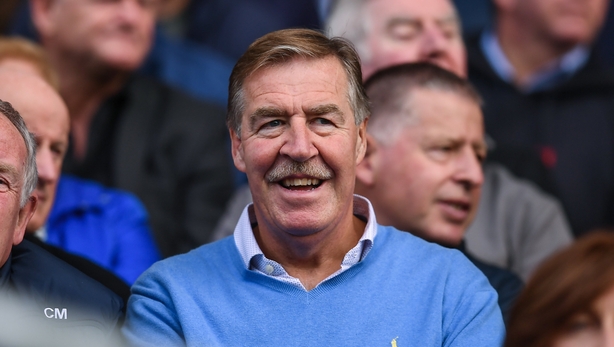 In other sports, such as Gaelic games, amateur players have shown a reluctance to return before a vaccine is found, with concerns over spreading the illness among family members and work colleagues cited.
And while professional rugby players might have a different relationship with their sport, in that it pays the bills, Lenihan points out that there is still a concern amongst some players about going back too soon.
"I've heard of one or two players who have situations inside their own family set-up, either their children or ageing parents, where there are underlying medical issues.
"They will be reluctant to go back into that scenario (training and playing).
"Rugby Players Ireland have been briefing their members on the risks and the issues involved, and when players do go back, they will be asked to sign a document accepting the risk posed by the coronavirus, not only to themselves, but if somebody in their extended family group was to pick it up as a consequence of that.
"So there are a lot decisions for the individual players to make."
Taking up that point, RTÉ Rugby Correspondent Michael Corcoran pointed out that there are rugby players, aware of the risks, who want to get back to work.
"It's unusual, but to be fair, we're living in unusual times," he added in response to the idea that players might sign any document.
"I think people have to adapt in terms of trying to plot a way forward.
"They're human beings, and if someone has an issue about returning to play, in any sport, they will certainly voice that issue. They have the option to not take part in training, and not take part in active games.
"But I can understand what they're trying to do also in terms of trying to re-start a sport, re-start their profession.
"Money is a huge thing. Money comes from matches taking place, and TV and everything like that.
"People are expressing a desire to get back to work when the time is right, when the conditions are right, and only then will it be right."
Listen to the full interview with Donal Lenihan and Michael Corcoran from RTÉ Radio 1's Sunday Sport