The landscape of coaching has changed drastically in the last couple of months, from being able to see someone face to face, to having to communicate online and become better at using forms of communication such as Zoom calls and online systems to try to control the outcome for clients and athletes.
Personally, I like the face-to-face interaction. Don't get me wrong, there are many online coaches these days in the health & fitness industry and it is a great way to be able to coach people remotely.
Working from your own home is appealing and importantly it means that your reach can be far wider if you have the systems in place that you can get the client to buy in and take action while you're sitting at the other end of a screen, emailing back and forth or using some form of media to interact.
There's still something different about seeing a person face to face. You can interact with body language, facial expressions and emotions and the buy-in is almost already secured because the person has had to turn up, which is a big part of the battle.
Video calls can help to bridge this gap because you can at least explain yourself more fully and more quickly by speaking instead of going over and back by text or email.
In my own coaching, emails and texts are still a big part of the process but, every so often, being able to speak to somebody really accelerates the relationship and I prefer getting a grasp on who I am trying to help.
From a more practical point of view, some clients like to get some objective measures done such as skin folding or tape measures to understand their progress more than just a number on a scales.
This isn't possible at the moment and may not be possible for another while yet so the coaching role has to change. Clients can start to feel uncertain and uncertainty is something that we want to avoid at the moment.
Uncertainty can bring fear and anxiety, which can lead your mind astray and we start to focus on perception as opposed to the reality of what is objectively in front of us.
This uncertainty has been somewhat managed for GAA players. It might not be the type of certainty they wanted but they now know that inter county games won't be going ahead before October.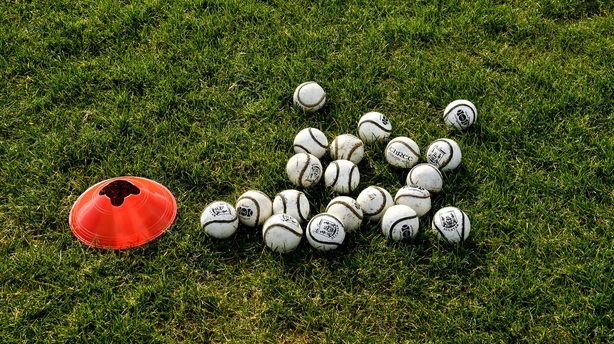 Players, coaches and employees have been given a focus which will allow them to structure the next couple of months, hopefully peaking and building up to some form of exciting knockout championship coming into the winter. It should make for an interesting tactical strategy considering the weather might be different and the pressure of games will be higher.
"Uncertainty and fear are relieved by authority, training is authority" is a quote from a book that I came across recently, written by Ryan Holiday.
For inter-county players, even the training didn't ease that uncertainty recently because it wasn't necessarily preparing them for what will be coming down the line.
They can't shrug a player off before creating space for a scoring opportunity, they can't man-mark somebody, they can't hone in on some of the most important skill work that is required in the game.
They were training in the dark. Putting their minds and bodies through gruelling training sessions despite not knowing when they would play or if any of this training would even count.
At least now with the release of information last week that authority is back. They can break up the next few months in whatever way the team management decides is best and they have a goal to move towards.
There are no guarantees that games will go ahead yet but not every day from now until October has to be the hardest training session that the players have done.
They can periodise their progress, hoping to be ready to go for a post-summer championship that I'm sure everyone interested in sport wants to go ahead, regardless of how many can get inside the stadium.
Coaches are also tasked with trying to improve players skills without being able to see what they are doing or being able to advise and coach live at the time.
Some will be sending videos to the group in terms of ball-work and different skills that players can work on, however this can still be quite difficult.
With the exception of the 'Shadowball' which is a rugby ball with one flat side, designed to allow players to pass the ball off a wall, it is very difficult to do any form of solo skills training in rugby.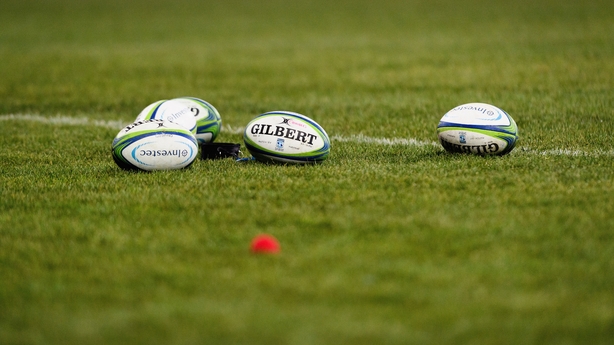 Some guys have been kicking towards trees and various targets but there's only so much you can do and coaches can do very little to help remotely.
For now, the biggest focus is on strength, conditioning and nutritional habits to keep their bodies in good enough working order so they can go back and tear into their game without getting hurt.
For non-sporting but active exercisers that has always been the main aim anyway. The coaching process being more online and remote has challenged us to become more diligent and precise with explanations and advice.
It has actually been quite refreshing and enjoyable to catch up with clients and players on calls and to bridge the gap of all the uncertainty with actionable goals and deeper problem solving. The success stories with clients feels even better when we are operating through these challenging times.
Almost half of Fortune 500 companies have been started after depressions or economic crisis.
Some of these were delivery companies such as Fed Ex and UPS. Linkedin was another that was started after the dot.com bubble burst and has been massively successful as a result of challenging circumstances.
Zoom is one company that has seen a surge in the number and demographic of its users. I would never have used it before but I have been on Zoom a few times a week now to friends, family and clients.
I'm not saying that Zoom will be the next Fortune 500 company but there are many opportunities for people to capitalise on amidst the current crises, to find solutions for problems that existed before and during this lockdown.
How we operate is going to change massively going forward, whether it is how a business deals with employees, more people working from home, more coaches utilising online skills and systems or how any individual views minor or major obstacles that lie ahead.
I, for one, am looking forward to seeing some of the success stories that arise from the current situation.
I'm also looking forward to mixing the new skills I'm learning with returning to the more traditional style of coaching and hopefully improving my ability to do both.