Leinster coach Stuart Lancaster reckons that putting together a co-ordinated rugby fixture list when the coronavirus restrictions are lifted will be a "minefield", such are the logistics involved.
Rugby, as with most sports across Europe, came to a sudden halt last month due to the Covid-19 pandemic and the various sporting bodies are resigned to the probability that there will be no restart in the short term.
That leaves organisers of the Six Nations, the Champions Cup and the Pro14 with the headache of cramming the outstanding games into a concentrated time frame, further complicated by the international elements of the various competitions, and the November Tests.
"Minefield is the right analogy," Lancaster, speaking from his home in Leeds, told RTÉ Sport's Michael Corcoran, "with international rugby alongside domestic rugby and every stakeholder within that - French league, English league, Pro14, Europe.
"There's no doubt it is going to be very tricky to navigate a way through this and satisfy all stakeholders.
"There will have to be compromise from everyone.
"I understand the international and the club opinion. Whatever pathway they take the players have to be at the centre of any decisions they make.
"The danger is that everyone tries to put everything into a very small window or into a window that extends for a whole 12-month period.
"There has to be common sense applied as well. The only way we will solve everything is by everyone giving a bit of ground in order to move the game forward.
"It is also a personal chance to recalibrate what the global game looks like and this is probably the best chance to do it".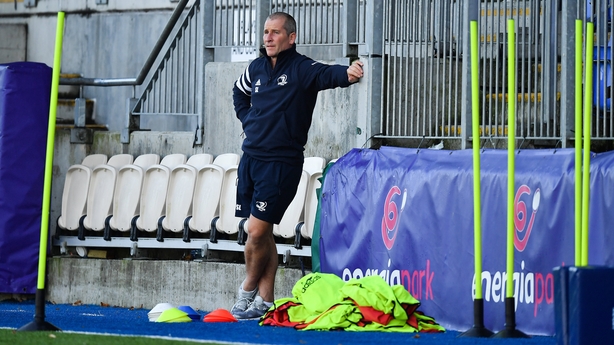 The former England head coach was also asked about the possibility of playing games behind closed doors.
"There will have to be baby steps to start with," said Lancaster, the senior coach with Leinster who have won all 19 of their games this season.
"Can we train safely? Can we train in small groups safely? Can we train in larger groups safely? Collectively? Training games? Competitive games?
"My understanding in Ireland is that there are restrictions on large gatherings until September anyway. So from our point of view something is better than nothing.
"But equally, nobody wants to rush that process. We're all aware of the seriousness of the situation in society. We will do what is right for society not for sport."
The latest figures released by the Department of Health show that there have been 1,102 deaths in Ireland linked to the virus, while the overall number of cases is 19,648.
Lancaster added that sport will, naturally, take its lead from the relevant authorities.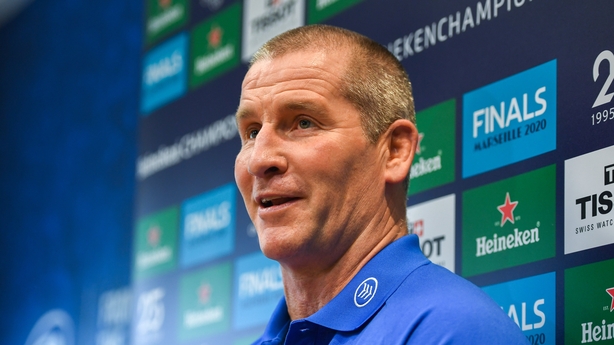 He said: "It seems to me it's obvious that you're not just going to flick a switch and start training and playing as you did.
"There's going to have to be a whole load of procedures and protocols put in place to allow you to train in isolation, small groups and then build it from there.
"We're not just going to go back training like the last day we had in Energia Park. That is sensible.
"Sport will follow a lot of other organisations and government procedures and we can follow other teams in the southern hemisphere where they have less cases and where perhaps sport will get back earlier.
"There is talk of sport in Germany, soccer potentially.
"In the UK and Ireland there will be others from whom we can learn lessons and follow their lead.
"It wouldn't be wise to come back to the way we were. It will be a steady approach which will be government-led and science-led."