Watching replayed sport is something that just doesn't do it for me. Games are being screened by sports channels and sports teams' social channels, which is a great idea for those that miss the game and organisations are trying to keep their fan base interested, but I just can't do it.
I don't even like pausing or rewinding a game when I'm watching it live. You feel you are missing out or that something is a little bit off.
The draw of live sport is the emotion, the surprise and the entertainment that you get from seeing the action for the first time. When you take that away from a match it's more like doing some analysis or watching for skill-acquisition purposes.
As a coach, I would watch all of our own games a second time after I had already seen them live but this is different for me. When I'm watching our games live I'm on a sideline, so watching the game again is to see the action from a different vantage point. I could have been having a conversation with a different coach or player and might have missed some vital information that is required for my judgement on a given moment that we are trying to analyse in the dressing room.
I also watch a lot of recorded games on TV but again it is solely for learning purposes or to stay up to speed with what's going on. I don't record a specific game normally, I record them all and then I have the opportunity to go back and watch particular moments that might have been receiving a lot of attention or I can choose a game to focus my attention on. Again, this is in a more formal context and not solely for enjoyment.
For the matches that I am interested in as a fan, Irish rugby or mainly Munster rugby matches, the ones that there's some hype and excitement for are very hard to replicate when they have been recorded. Your feeling on the action is very different when the emotion of the event is involved. If you took away the emotion, the noise of the crowd and other aspects of the intangible side to sport you wouldn't understand decision making or the judgements of players. It's a different game altogether.
Most of the conversations around the game happen in close proximity to it. Flicking through social media will give you the outcome and all of the main talking points so when you go to watch it back these days most of the game has been spoiled. Seeing the game live helps you to enjoy the reaction in real time from pundits or within a social context. You can't get involved in the conversation half as much if you haven't seen what went on.
This is why you get mad sports fans that get up at silly hours of the morning to see the real thing.
Lions tours and World Cups are the usual reasons for rugby fans getting up at an ungodly hour to watch a match, maybe even the June internationals that take place in a different hemisphere, but it goes across all sports.
UFC and boxing are probably the greatest example of it. Granted, some people have stayed up from the night before and fall asleep on their beer before they get to see the action, but many set an alarm to see Conor McGregor or others attempt to knock someone out in a couple of rounds of high-octane combat sport. It just isn't the same the next morning when it is replayed.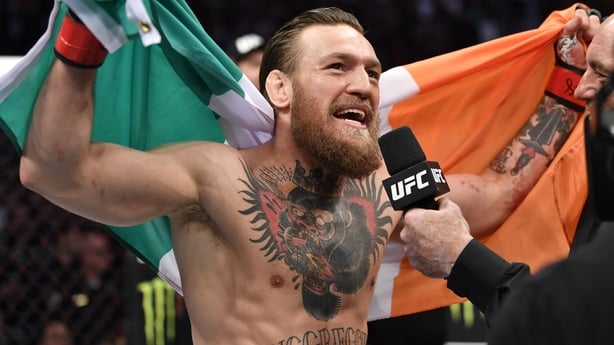 Don't get me wrong, if I have a choice between watching the recorded version or not watching it at all, I will choose the recorded version. However, since sport has been heavily postponed I haven't watched a game on television. I attempted to watch the Leinster and Connacht final from 2016 the other night but turned it off again, my interest just wasn't there.
Watching replayed sport is much like reheating a meal. The meal will more than likely be nicer and more enjoyable the first time round. It's a little bit more bland when you reheat it but you still get the required outcome, the nutritional value, the protein, carbs, fats and the satiety. It will fill the gap for another while but it doesn't have the same edge as when it's fresh and hot, you've already tasted the action.
There are certain times when you might want to watch the game back as a fan. During a final or a game of significant importance the emotion can go too high and you don't see half the goings on because of the surroundings that you were in, but in my opinion these are rare. These are the games that can bring some nostalgia and keep the emotion alive after you have seen it before.
Even when looking back nostalgically, you have to be prepared to watch a different game than what would currently be on television.
During that 2016 final I was shocked to see some of the personnel. It feels like Robbie Henshaw has been at Leinster for an age now but he won that final with Connacht before moving. John Cooney was a sub with Connacht instead of lording it with Ulster and Luke Fitzgerald hadn't yet retired.
When you go back a small bit further it doesn't even seem like the same game. The scrums are different, the laws have changed and the game has a completely different flow to it. Defences have changed rapidly in the last number of years. It's very hard to compare like with like which is probably one of the reasons that I don't like to look back too far when it comes to re-watching old games.
So when are these games going to return to our screens?
There's been some murmurs of a plan to allow the GAA to train again this summer - that have since been denied. A win-win for me personally because it gives me both work and enjoyment, but it's very hard to know when contact sports will be allowed back. Other sports that don't involve close contact will be first to return but I'm not so sure when you'll see a ruck or maul again due to the current pandemic. Will the dressing room situation change? Will there be frequent testing of players and staff? Will everything be behind closed doors for a start and how long will that last for?
Sports enthusiasts will be longing for the return to some sort of live action. Sports gives us a whole lot more than the two hours that it is on the screen. There's a bond and a camaraderie with those that support the same team and organisation. There's healthy competition between opposition and social groups. It provides a purpose and a focal point to our down time and social lives.
Hopefully we can see some sort of competition in 2020. The first step is to figure out the training situation and the ramifications that might have. Hopefully it will be figured out soon and we will be on track to get sport back sooner rather than later.