Speaking at the launch of the government's new 'In This Together' campaign, promoting mental and physical well-being during lockdown, Sport Ireland chief executive John Treacy has warned it could be some time before it is possible for contact sports to be played again in the country.
Not good news them for Gaelic games, soccer and rugby as to when it will be possible for both amateur enthusiasts and elite players to get back on the pitch.
The former Ulster, Ireland and Lions rugby player Tommy Bowe, like so many would love to see his sport return. But in an honest assessment he can't see it happening anytime soon.
Speaking on RTÉ's Sunday Sport, the Monaghan native said: "From a rugby point of view, seeing that it is such a contact sport, it's hard to see how we'll go from complete lockdown to playing anytime soon.
"I have spoken to players, a few coaches and some of the media and there is talk about getting things going July-August time, that looks like it's a far cry."
Bowe also echoed the view of many that any resumption of the sport could involve an interprovincial series on Irish soil.
"Having the interpros behind closed doors, live on television, maybe that's the way to kick things off," he added.
"I have heard talk IRFU going to the Government to put some sort of proposal in place where it would be just the four Irish provinces playing.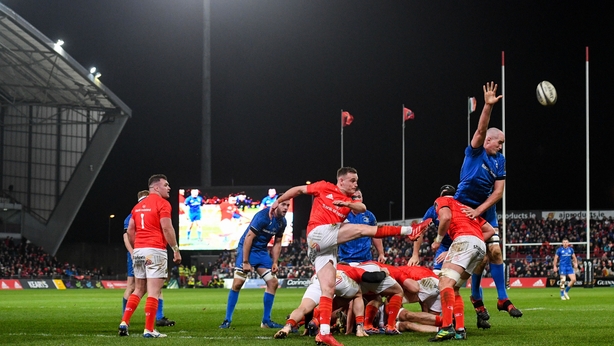 "Okay, they'll be no fans, but at least they'll be a feelgood factor in having live sport back. If that involves testing of players and testing of officials then so be it. There is talk of IRFU going to the Government to put some sort of proposal in place where it would be just the four Irish provinces playing.
"Of course, clubs want supporters paying in, that's what pays the wages and if you look at Ulster they have had to furlough players and staff. The Kingspan needs the turnstiles ticking over.
"I look at the Premier League footballers and I can't understand them not getting their salaries deducted."
To enscapulate the uncertain and trying times we are now in economically, Bowe referenced his own business interests when saying: "I'm heavily involved in the retail sector with my clothes and shoe brand and I'm speaking to a lot of the retailers about the lost business that they have had. They have been told to shut their doors and have been getting no support.
"Who knows when people can go in and try on a new shirt or a new jumper given that you don't know who was wearing it before you?"
In a wide ranging interview, Tommy Bowe also reflected on some favourite moments from his stellar career and life in lockdown with his wife and young family.
We need your consent to load this SoundCloud contentWe use SoundCloud to manage extra content that can set cookies on your device and collect data about your activity. Please review their details and accept them to load the content.Manage Preferences