I'm going to save all the agonising and come right out and name the greatest Leinster back row of the pro era: Jamie Heaslip, Sean O'Brien and Rocky Elsom.
While the list of contenders is enormous and incredibly rich in quality I think it is indisputable that these three are the best in their respective positions.
At openside Dan Leavy, Josh Van Der Flier, Shane Jennings and Keith Gleeson are all players you would be happy to have in any side but can any of them equal O'Brien in terms of quality or achievements?
At this point O'Brien would be right up there as the greatest 7 to play for Ireland, despite the fact many would consider him not to be an 'out and out' 7. Whatever.
At number 8 Jack Conan and Victor Costello are probably Heaslip's greatest rivals but again - ability, longevity, trophies – Heaslip ticks every box.
Elsom, despite just one season in blue, is equally certain at blindside.
The Aussie was probably Leinster's equivalent of Langford or Williams in his transformative effect and for that one season was amongst the very best players in the world.
He never quite hit the same heights before or since.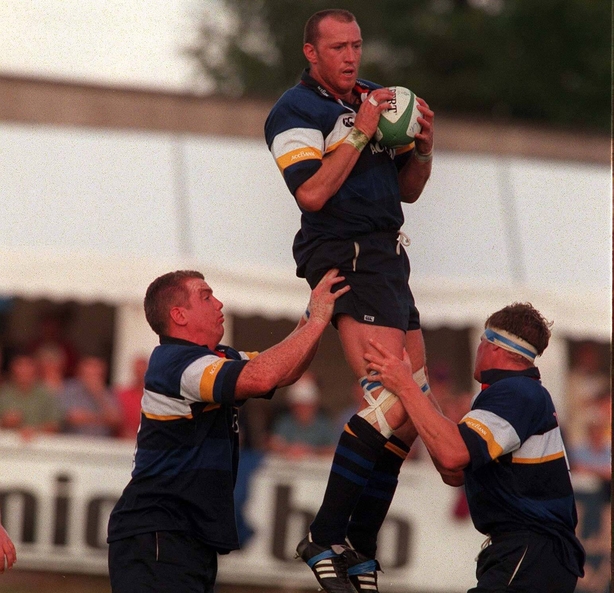 Rhys Ruddock, Trevor Brennan, Jordi Murphy and Kevin McLaughlin all deserve a mention and some of the current crop such as Max Deegan, Caelan Doris and Will Connors look destined for long and illustrious careers but Heaslip-O'Brien-Elsom is some unit.
If you were to deviate from the aforementioned trio, a positional switch of O'Brien to 6 and Jennings, Gleeson etc into the team would probably be the most likely change.
In light of that we will list the nine best back rowers as candidates and it's up to you what combination to pick them in.
Candidates Jamie Heaslip, Victor Costello, Sean O'Brien, Shane Jennings, Rocky Elsom, Rhys Ruddock, Trevor Brennan, Dan Leavy, Josh van der Flier
RTÉ selection Jamie Heaslip, Sean O'Brien, Rocky Elsom
The final Leinster XV as voted for by the public is below...