Team sport offers a collective morale that is very difficult to replace. Those that have tried to replace it have a few goes at it but it doesn't always work out.
Speaking to a few people casually throughout the week, it seems that losing access to the collective is what catches anyone that has had to retire, whether that is at the end of a successful and long-term professional career, prematurely from an amateur career and everywhere in between.
As a result of Covid-19, everyone's sporting careers have ended prematurely, albeit temporarily. Some sportspeople have been hit with a rude awakening of what it is like to have to retire abruptly and how life can change overnight without having a common goal or focus to give you that daily purpose.
In sports groups, morale can ebb and flow. Sometimes you're riding the crest of a wave and everything seems to be falling into place. Social events happen naturally at certain times of the year like preseason, Christmas and during a break from a block of games. Other times, management and leadership groups have to get to the bottom of why things aren't working out and an impromptu social night is the go-to way to enhance the morale. It's forced fun in some ways but you can get great stories from it and team bonding.
Unfortunately, during this pandemic and uncertainty, we have had to be quite tactful with the morale of our family and groups of friends.
In a normal world, these are the groups that should flow a lot easier than others. Family events and social occasions make it easier for these groups to stay together naturally and the connections have a fluidity about them.
I'm possibly very fortunate but it's the first time in my adult life where I've had to really think about how all the other members of my family are feeling and have had to make more of a conscious effort to stay in touch with them. In our situation, we have all moved into our own homes in the last few years and while you are living at home there's always someone to fill you in on what's happening within the group.
There's always a reason to call round and pick something up or ring someone while travelling just to see what's going on. At the moment, there's nowhere to go and a lot less to do so the casual phone calls or dropping in when you're passing isn't happening as much. I never thought I'd be having group video calls with my family when we all live within a few kilometre radius of each other.
Similar to our team settings, we now have to take care of the family and friends groups in a way that you might have had to gel a team. We have to make sure we're still connected in a meaningful way in an ever increasing world of instant but distant connectivity.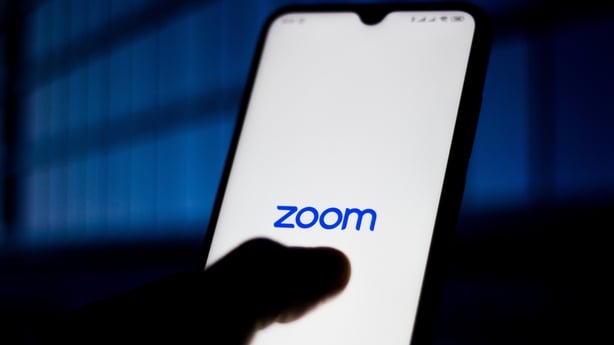 Facing into another three weeks of social isolation was difficult for most, and not least the grandparents and parents of the world. Nice weather seems to help everyone's morale because we can get out for walks and distract ourselves with jobs around the house or in the garden without feeling like we're trapped indoors. Our four-legged companions are much happier with the freedom and so are we.
The weather last weekend was definitely a stumbling block in terms of how long these current three weeks of lockdown could feel. In my house, we are still keeping our routine together. Chloe is working her usual structured hours which keeps some bit of normality around our day.
We have our meals at certain times, we walk the dog together in the evening, we watch an episode of something on Netflix and we do it all again the next day. Weekends signal the end of the week where we can pretty much put away the laptops and be more on the same page with each other but then the rain came and disrupted that routine.
It may feel like more of my aforementioned forced fun but we put together a quiz for my family on a website called Kahoot. You can make personal or trivial quizzes that everyone can join in on remotely. I've seen others do them and thought it would be overrated but it was great craic.
It broke up the weekend for us all and offered something to do on our Saturday night, which is normally the focus of everyone's social activities. Laughing at your parents' connectivity issues and shouting to get control of the Zoom microphone is funnier than you would think. Add in the competitive aspect of a quiz and it can be a great answer to the dwindling morale of a rain-soaked weekend.
We may not be able to live under the circumstances that we would like to at present but there are ways to keep in touch with each other and it's important to do so. Even if you don't feel that it's significant for you because personally you think you'll get through it, it may be what the other person needs.
As annoying as the screenshots of other group calls can be on our social media feeds or being tagged in the next challenge (guilty!), it is important for these groups to stay together and keep the connection and morale alive. Whatever community of people is important to you, try to stay involved. Community-based gyms are trying to keep the connection with their members which is great to see. Quiz nights, online workouts and social media connectivity are all keeping us in touch with each other.
It's hard to keep the faith at times because we don't know how long this is going to continue for but as a nation and as a team we are doing our part with reducing the effect of this global pandemic on our small country. We are playing our part which is all we can really do.