With the Irish public being urged to maintain social distancing and self-isolate if required, we are increasingly looking for movies to watch, books to read and rooms to clean.
RTÉ Sport is speaking to our sports stars and asking how they're using their time and tweaking their training routines to stay fit and healthy.
Today, it's the turn of Ireland rugby sevens captain Billy Dardis.
--------------------------------------------------------------------------------------------------------------------------------------------------
What's the first thing you do in the morning?
I usually set my alarm for 9am but my dog Oscar usually comes in for a cuddle before then so I'll play with him before I head down to make myself a smoothie, play ball with him and then get ready to do some training.
What's your favourite exercise?
In general I enjoy messing around in the garden with a ball with my brother Sam or else going kicking by myself. I love just heading out with a bag of balls and kicking them around for an hour, great escape from everything let the mind chill out.
I wouldn't have a favourite gym/running exercise, I like mixing it up - after working really hard at one thing on a particular day, it's the last thing I want to do the next.
Is there one particular skill you practice every day?
The last few weeks myself and my brother spend an hour or two each day just passing the ball to each other, off left and right, out the back of both hands, lineout throwing and just short kicks. Helps to keep a nice feel on the ball.
Netflix and chill or a nice evening jog?
I do all my exercise first thing in the morning, then study for the afternoon and chill in the evenings. Currently watching Ozark on Netflix.
Name one book you want to read.
I've had 'Why We Sleep' by Matthew Walker on my drawer for a year I'd say but haven't got around to reading it yet. I've only heard great things about it.
On a scale on 1 to 10, how good are your DIY skills?
An optimistic 6 – my dad is a massive DIY person so I've probably gotten away with not having to do much in that regard around the house but myself and my two brothers would be quite good with our hands. I'm pretty busy studying at the moment for my masters but once I hand in my final assignment in a couple of weeks, I might look at building some stuff for the garden so that we can host some good BBQ's when this is all over.
Have you a favourite pre-training meal to help you through a tough session?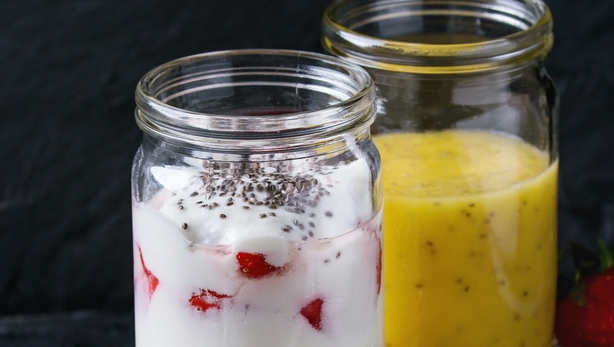 I usually have a big breakfast smoothie which consists of milk, oats, honey, nut butter, chocolate protein powder, banana and berries.
For heavy training weeks I love making blueberry protein pancakes with yoghurt, honey and nut butter on top, sprinkled with some flaked almonds.
Name one movie you want to watch
There's not many movies I have in mind that I really want to watch but a good Tom Hanks movie always goes down well in our house.
What's the best way to stave off boredom?
Cooking is a great way to get you through a lazy afternoon. Getting out for a short walk with the dog or else trying to learn something new.
Have you any tips for training at home?
Try and work on making your weaknesses as strong as you can. As an athlete we don't get many opportunities to improve injuries or exercises that we don't like so it's a chance to get better at something.
The assault bike puts me in a very dark place, so I bought one and I'm doing it every second day. My shoulder holds me back sometimes so I've got a new program to try improve the range and make it stronger. I'm doing Pilates and yoga classes on YouTube every second evening to improve my flexibility and core strength.
Hopefully when we get back training I'll be better than I was before it.
Name one documentary you want to see.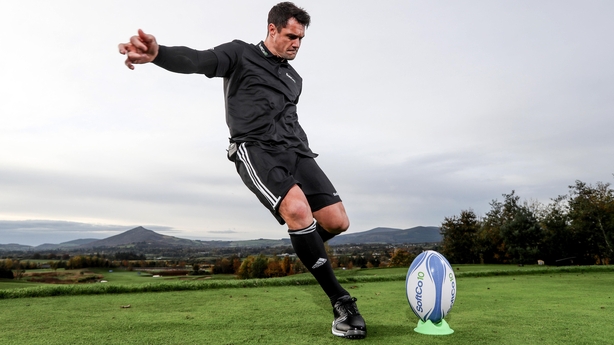 Dan Carter released a new movie/documentary recently and I'd love to give that a watch.
Have you discovered any new music or podcasts?
I usually listen to my music on Spotify in the car up to Dublin every day for training or whatever but I haven't actually been in my car in weeks so I haven't listened to much music except for on the radio.
Is there one piece of housework you can no longer avoid?
I'm a bit of a neat freak so I keep everything pretty tidy and clean. Over the last few weeks, out of boredom almost, I'm doing the dishes every night after dinner. Other than that, my mum keeps us in good shape in terms of keeping the house nice and tidy.