Lockdown may be allowing people unexpected time for reflection and a reappraisal of their hopes and goals, and Joe Schmidt sounded like a man doing just that when he spoke on RTÉ 2FM's Game On on Thursday evening. 
The former Ireland coach's six-and-a-half-year reign came to end when his native New Zealand drubbed his charges 46-14 in the quarter-final stages at last year's World Cup in Japan. 
Stepping away from the limelight and reverting to the role of supporter may have required some adjustment, and it's one that comes with both pros and cons. 
"I really enjoyed the Ireland v Wales game at the Aviva," Schmidt told listeners of his trip to see Ireland in their second Six Nations encounter of 2020. 
"I go along as a fan, like everybody else. 
"I was with Stuart Lancaster at the game. He and Leo (Cullen) have done a super job with Leinster. 
"It was great to go along and support the team, and cheer for what what were a couple of great tries, and a bonus-point victory.
"I have enjoyed and do enjoy being a rugby fan.
"I don't miss the pressure, in so much as I didn't really enjoy the pressure in those matchday circumstances. 
"Invariably that adrenalin rush is a little bit addictive and you do end up missing it. 
"It's a little bit of a paradox."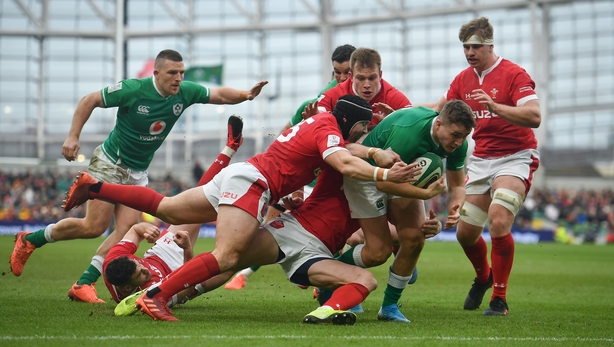 Asked whether his analytical eye was as keen as ever when assessing the performance, Schmidt said: "I was trying not to - intentionally trying not to.
"I was just trying to enjoy the occasion." 
However, the 54-year-old hasn't merely been an interested spectator, with a sojourn to Clermont Auvergne already under his belt this season. 
"I was helping the coaches as a sounding board and it was nice to be involved on the periphery of a club rugby environment again," he revealed. 
"I haven't got right away from it, but I haven't got back into it either." 
The Kiwi remains much-coveted, with a diary full of international engagements evidence of that, although the outbreak of the coronavirus pandemic has put paid to earlier plans, not that Schmidt is complaining. 
"I'm pretty keen to have less of a global footprint, and I've enjoyed my time being at home, having dinner with the family and prioritising them," he said.
"So it hasn't really affected me too much.
"I miss the sport.
"I think we have superb people working in rugby in Ireland, so I've missed working with those people day to day and certainly tournament to tournament.
"I knew that was going to be the case when I stepped away. 
"I'm reasonably accepting of that and happy with what I'm doing at the moment, which is not a lot!"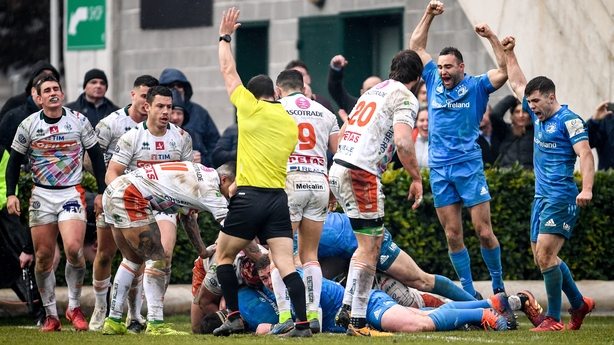 When the sport does emerge from its period of enforced dormancy, Schmidt envisages serious implications for international competitions due to travel restrictions. 
"In the short term, I can't see it not having a major impact," he said. 
"Teams will potentially ringfence their own competition. 
"I think that's very difficult for us to do here, with just the four professional teams.
"That's why we played in the Pro12, as it was, and then the Pro14. 
"But with the more external teams you have - and a lot of the rugby in Italy is played in the north of Italy where the epicentre of the European virus started, I think there will obviously be concerns about opening up borders, and those games and that mobility of people, not just players but supporters, I think there will be some hesitancy until the virus is very much under control."
Schmidt also gave his take on proposed changes being championed by French rugby president Bernard Laporte, which include a 20-team World Club Cup and a 12-team international Nations Championship. 
"There's no better time for some changes to occur, but it's very hard to make changes with a relatively disparate group," Schmidt opined. 
"Everybody is going to protect their parochial patch. 
"One of the things up here is that the Six Nations is second to none as far as a rugby tournament is concerned.
"For that to be ringfenced, that was one of the big stumbling blocks in trying to get a global international competition going. 
"If they could do it in a club sense, I know teams like Leinster would love to end up playing the Crusaders, for example, if they were the Super Rugby champions."