Jack Carty says that he was getting back to the level of performance that he expected of himself before Pro14 fixtures were called off, and that he can understand why he wasn't included in the Ireland squad for the Six Nations Championship.
Despite Carty making three appearances at the 2019 Rugby World Cup, when February rolled around, Johnny Sexton, Ross Byrne - both of Leinster - and Ulster's Billy Burns made the final selection ahead of the Connacht out-half for the now interrupted tournament.
On RTÉ 2FM's Game On, Carty said that he had spoken with Ireland head coach Andy Farrell before the start of the tournament to find out why he hadn't made the cut.
"He spoke to me in terms of why I wasn't selected," said Carty. "I'm the first one to hold my hand up if I'm not playing to the level that I would hold for myself.
"I obviously never want to be with an Irish set-up if I wasn't conforming to the level that I would want to be.
"I took what he said, and I felt that I was playing myself back into form over the last couple of weeks. But obviously this Covid-19 thing is massive at the moment, so the right decision was made to postpone all the rugby matches.
"Rugby will always be there when this is finished, because it will ultimately finish in a couple of months' time."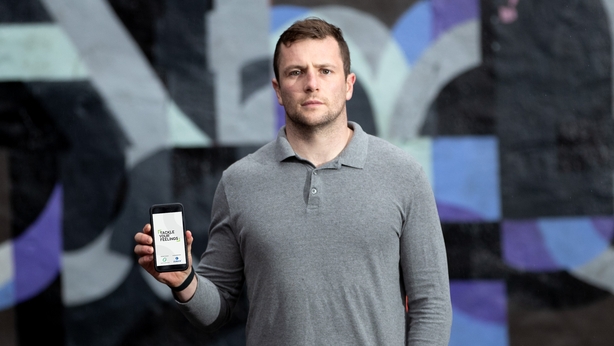 In a wide-ranging interview, Carty admitted that earlier in his career, criticism on social media used to affect him, and that it got to the stage that he was screen-shotting comments to use as motivation.
He even got the chance to meet one such keyboard warrior, but said the interaction changed his perspective of online criticism.
"Everyone has the same insecurities and fears at different times in their careers and in their life, regardless of whether you're a rugby player or not," he continued.
"I was seeking validation at the time from twitter, and from boards.ie. I'd go on after a match and check whether I'd played well, or not, through that.
"I found myself on holidays looking at these things, and it would change my mood immediately.
"I managed to bump into that individual (who tweeted negatively) at a function.
"This person, who had put up a lot online about me, who I probably read into and, unhelpfully so, had taken screenshots of the messages, just to have for myself.
"I had built this up in my head for such a long time that I had said to myself, 'if I see this person, I'm going to say x, y and z'
"I didn't know what to say, so I just said 'you're not really writing anything about me now', and they said it was because I was playing well.
"I just laughed, because this person, who I had built up to be this horrible, terrible person, was just a normal person who had made mistakes online.
"They didn't realise the impact they were having on me.
"If I had the tools then that I have now in terms of detaching emotion from what people say online, and not looking for validation... and the tool of Zurich's 'Tackle Your Feelings' app, which has been very beneficial for me, and I know a lot of the other lads use it as well."