Bernard Jackman believes that Ireland's summer tour to Australia faces the axe and that the Guinness Pro14 season will be cut short, as rugby authorities will prioritise completing the Heineken Champion Cup if it is possible to resume games this year.
The European Professional Club Rugby (EPCR) board today confirmed the suspension of this season's Heineken Champions Cup and Challenge Cup, as well as postponing the semi-finals due to the coronavirus outbreak.
"I'm not surprised by the announcement. It was always going to be the case that the semi-final and final would have to be postponed," former Ireland international Jackman told RTÉ Sport.
"But I do think it's a big positive that they still hope to complete the competition.
"There's a lot of communication going on across all the countries involved and all the leagues and administrators to try and find a solution.
"It will have to be compact but from a playing/fan point of view, if this thing settles down, it would be great to get some live sport played again and bring a bit of joy to people who love the game."
Jackman expects the Champions Cup - Leinster and Ulster are the remaining Irish teams in the last eight - to conclude as normal from the quarter-final stage, with the concluding round(s) of the Six Nations to follow.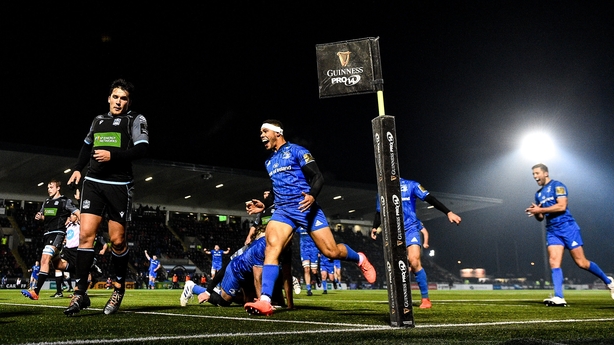 Jackman suggests the currently suspended Pro14 league, which is around two-thirds of the way through its 21-game regular round, would drop the scheduled quarter-finals and move directly to semis, which would involve Leinster, Ulster, Edinburgh and Munster.
"I think what will happen is they will play the games that are most important from a financial point of view to try to get some money back into the game," he said.
"The summer tours might be cancelled or postponed for this year with a view to getting the closing stages of the Champions Cup played as a priority.
"Obviously we've got to fit in the Six Nations at some stage, probably September or October.
"Then, the Pro14, with a compacted play-off system. We can the normal play-offs and just play semi-finals and a final.
"If you play the semi-final, final of the Pro14 and quarter-final, semi-final, final of the Champions Cup over consecutive weeks, you could get it done.
"It would be very tough on the players, but it's a difficult time. That would be the plan, I'd imagine, but I still wouldn't be surprised if it's not completed at all."