Where sport is concerned, this last week of self-isolation and social distancing has been accelerated with the cancellation of many high profile fixtures, leagues and quick decision making.
Sport can be so central to our lives that we don't know what else to do with our spare time. It's normally our go-to hobby at weekends and evenings but now there's a void.
Many of us will try our hand at watching any live sport that's on TV because, let's face it, live sport brings an excitement that recorded sport cannot. However, when trawling through my now postponed sky sports channels I came across the NRL, rugby league in Australia, and wondered how they were getting away with a lot of close contact.
It's a great game and very enjoyable to watch but it didn't seem right that these guys were playing in front of an empty stadium and thinking they're going to get away with it.
At the time of writing this article, the NRL has just about postponed the rest of their season due to the coronavirus. This is the right call in my opinion, even if it was one of the only sports left to give us that thrill of live action.
The honeymoon period for home workouts and individual sessions will be wearing off for most athletes, recreational and elite. From my own observations, those that thought they'd be able to keep exercising with a band or no equipment at all are now scrambling to get kettlebells, dumbbells and even barbells and heavier apparatus.
I'm part of this group too. It's becoming increasingly difficult to get out and go for a run in local areas because many have the same idea when the weather is starting to improve, which means we are not keeping the requisite physical distance.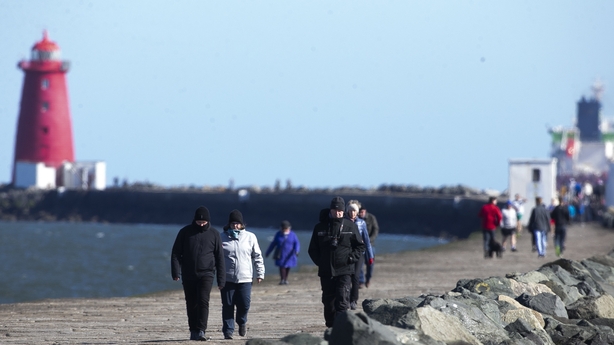 This isn't anybody's fault but the second wave of social distancing and isolation is needed to improve what we have already implemented. It is tough staying at home or ensuring we go to less attractive places for our walks and headspace.
However, despite activity and exercise being a positive for our mental and physical health, we don't want to turn it into a negative from a transmission point of view by overpopulating popular walkways and beaches.
From a nutritional point of view, there's a misunderstanding that we can 'boost' our immune systems and hopefully avoid contracting the virus altogether. There's no such way of boosting one's immune system, no matter what the cost of the supplement, but we can ensure that we stay healthy and support our immune system in every way possible.
One of the best ways to support your immune system is by eating whole foods, rich in an array of nutrients, which will maintain our health in times of stress and exertion.
Couple that with a good sleep routine to keep healthy in general terms. For a lot of people they have been forced to work from home for the unforeseeable future.
Some people welcome the change, the option to cook their food from scratch and not having to consume reheated food or packed lunches which is a positive thing for many. The other is that it is cutting down on commuting time and sitting in traffic.
For some that could give them an extra hour in their day. Why not use that extra hour productively and get outside for fresh air in a more remote area or get some sort of activity done depending on what is available to you at home? 
Use the extra 40 minutes to an hour to catch up on that extra bit of sleep that we've all been missing
Use the extra 40 minutes to an hour to catch up on that extra bit of sleep that we've all been missing. Research suggests that sleep duration for the general population has been decreasing in the last number of decades. We can use this time to get back towards those 7-9 hours that should keep us in better form and healthier, even if it is in the short term for now.
Routine is the best way to manage these days working from home within the same four walls that you have to eat, sometimes exercise, and stay entertained. It's best to try to stick to the same sleep and wake times and have as close to the same meal schedule/routine as normal which will hopefully reduce the urge to snack at uncharacteristic times.
We can also practice or improve some cooking techniques. I'm aware that this may increase the consumption of food which is something we shouldn't be encouraging at the moment so I would advise people to be aware of what is needed for the meals you are cooking and what is running low in shops.
You don't need to make huge batches of anything to practice the skills required to make nourishing meals. One of the limiting factors to living a healthy lifestyle is our skillset when we are under pressure.
If you don't have the knife skills to chop up your meat and veg, the knowledge to cook without having to read a recipe or the equipment on hand to make the job easier then you certainly won't fall back on these healthier meals when the pressure comes on with school, college, work or a hectic schedule.
If we can improve on some of these skills when we have a bit more time, we may be able to get faster and more confident for the moments when we have less time.
It will be easier to keep up these habits when you are limited going forward. Instead of throwing on the microwave option you might just develop enough skills to throw together your healthier meal in a faster effort.
You don't need to be topping your meals with fresh herbs and practising fancy techniques but you should try to manage some nutrient rich food in a tasty enough dish and leave the complicated stuff for when you have more time.
We are facing into an important week with an announcement sure to come from the government and health sector with a plan going beyond 29 March but we're certainly not out of the woods yet.
We need to continue our diligence of social spacing, isolation, hand washing and healthy practices in an attempt to flatten the curve and return to everyday life sooner rather than later.