The IRFU is in discussions with Six Nations organisers and the Italian Federation about dates for the Ireland-Italy match but admit that there are limited windows in the calendar year.
Head coach Andy Farrell admitted they are planning for the France game on 14 March, despite not knowing yet whether the match will go ahead due to the spread of COVID-19.
The Union is contractually obliged to host all senior men's international games at the Aviva Stadium, which will be out of bounds from 15 May due to the UEFA European Championships, which take place in June.
Ireland captain Johnny Sexton has a message for the critics #rterugby #SixNations pic.twitter.com/6iAdd6FLvP

— RTÉ Rugby (@RTErugby) February 28, 2020
That would rule out the possibility of Croke Park, for example, hosting the match.
August and September are usually taken up with pre-season training, meaning that October would be a more likely month for the game, which was due to take place, alongside the Women's and Under-20s games, next weekend.
Given the fluid nature of the coronavirus the IRFU could not give any indication of when the game would be played.
One of the reasons that the IRFU did not follow up on a potential fourth autumn Test this year was due to player welfare considerations, keeping in mind a Lions tour to South Africa in 2021.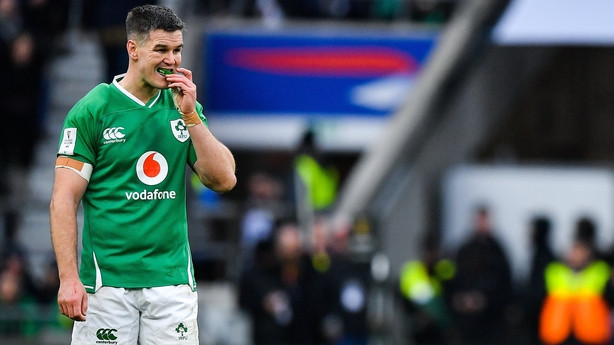 And while Johnny Sexton quipped that he would have preferred to play the game behind closed doors that option was not viable due to medical considerations.
"There's a few dates being bounced about but they're just ideas at this point in time, so we haven't got a clue really," head coach Farrell said.
"There's a lot of ifs, buts and maybes, so as far as we're concerned we'll do what we're told. We obviously want to play the game."
"It's not [very disruptive] for us. Obviously there's a bit of uncertainty of what may happen because of what you read about it, etc. and what's going on in the world but we've got to make sure that we do the right thing as a game.
"We definitely will do that but as far as distraction is concerned, we're training, we're rugby players coming to work, so we try and get better."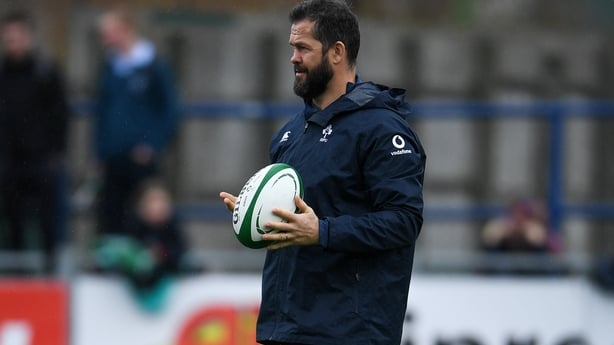 Farrell (above) was also asked about whether or not there had been indications that the France v Ireland game on 14 March was under threat.
The 44-year-old, who reported no injury concerns and said he expected all of his squad to be train fully next week, said: "We don't know, that's the answer, we don't know. All we can do is prepare properly that the game is going ahead.
"We've been in for a few days this week and that was the normal prep that we was going to have anyway.
"We're going to have a rest this weekend, come back in Sunday and train Monday and Tuesday, then Thursday.
"Then we have a long weekend off, so the key for us is to use the time appropriately and to our advantage as well."
Listen to the RTÉ Rugby podcast on Apple Podcasts, Soundcloud, Spotify or wherever you get your podcasts.