Eddie Jones confirmed in a widely circulated recent interview with the BBC's Sonja McLaughlan the reasons why he insists on tossing so many 'verbal grenades' around the place.
"I enjoy doing it," he said, having been flattered into offering a straight answer after a minute's worth of rather Jones-ian teasing.
"It's easy not to say anything. But I think you've got a responsibility to create the theatre of the game, to paint a picture of how you want your players to play and sometimes to paint a picture to the opposition.
"Sometimes it works, sometimes it doesn't."
In an era of Jim Gavin interviews, Eddie feels a touching responsibility to act as his sport's hype-man.
It's a quaint idea and one that barely exists outside combat sports these days.
Most coaches seem satisfied that this job is done elsewhere and it's their solemn responsibility to bore everyone senseless, being careful to offer nothing but lavish praise to the opposition lest they go all Braveheart in response.
Eddie, however, isn't content to leave it to the montage-makers and feels it's a press conference wasted if he hasn't tossed at least one barb at the competition.
No one is more relentless than Jones in this regard.
The departed Wales coach Warren Gatland was often accused of throwing too many jibes at opponents but he was a model of bland, Declan Kidney-like diplomacy next to Eddie.
Jones seems blissfully unconcerned about what the other team might have up on their dressing room wall. He probably relishes the thought of his face on a dartboard.
In particular, he approaches every Scotland game like a man who never read 'The Grudge' or even heard what happened in 1990.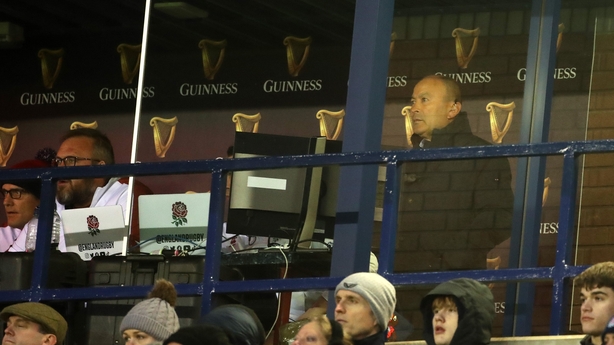 He seems to recognise, deep down, that it's the job of the England rugby coach to be arrogantly dismissive of the Celtic countries, in particular. That for a man in his position, this is an ancient mantle that must been embraced whatever the short-term risks.
The Irish people have risen in anger before.
It's almost three years since Jones – when speaking to a bunch of uncomprehending souls at some sort of Japanese version of the Pendulum summit – lamented his one and only defeat as England coach at the hands of the "scummy Irish" and then offered a stinging review of the delights Wales has to offer.
(One colleague did respond to that claim by saying "scummy Irish! What a wind-up merchant" before pausing and adding "Fair point about Wales, though").
The Far East audience didn't seem to have the first notion of what he was talking about and he was badly missing the laughter track that is usually provided by a group of sports journalists.
Either way, the comments finally reached western ears many months later, when they were discovered by some insomniac youtube user - later revealed as the comedian David O'Doherty - and were publicised at a time of maximum opportunity three days before Ireland went after the Grand Slam at Twickenham.
But it's probably the Scots who get the biggest ribbing.
"1883? Oh 1983, okay" - when asked about Scotland's last win at Twickenham.
"They're a niggly side, aren't they? [There was] the scene two years ago when they tried to goad a couple of players" - on the Scottish victory over England in 2018.
"[At Twickenham] you don't get people telling you where to go, you don't get people spitting on you, you don't get people grabbing you round the head and telling you what you should do" - comparing the genteel atmosphere at Twickenham with the rapacious hordes at Murrayfield.
Notwithstanding rugby's status as the poor relation in Scotland, Jones has been elevated to a Jimmy Hill-like hate figure for Scottish sports fans and recent Calcutta Cup games have been particularly spiteful affairs, more off the pitch than on.
In personality terms, Jones is the most Australian man since Bob Hawke. Aussie sportsmen have a more robust approach to the old verbal give-and-take. Sledging is a bit of second language to them. Needless to say, Jones played a bit of cricket in his day and was by all accounts a world-class sledger.
It's incredibly easy to imagine Jones in cricketing whites, standing in the slip position (or whatever that one is beside the wicket keeper), sneering away at the batsman, taunting him over various personal deficiencies as he attempts to face down a bout of fast bowling.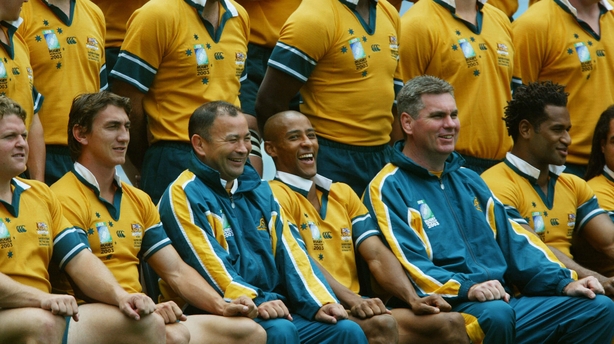 And yet for all that, Jones' persona is an ideal fit for the England job.
England embraced humility in a fairly ostentatious fashion after the 2011 Rugby World Cup, which was subsequently portrayed by the press as a lads' holiday with a few annoying rugby matches tacked on.
That World Cup may have been held in New Zealand - the land of 'sweeping the sheds' - but English rugby teams still held true to the old amateur era policy of setting fire to the sheds.
Following traditional procedure, the RFU set about appointing a new coach who would represent the exact opposite of the culture which had existed hitherto-fore.
(English football was particularly bad for that in the noughties. Sven Goran Eriksen was dreamed up as a response to Kevin Keegan's very English naivety, Steve McClaren was appointed as a reaction to Eriksen's foreign-ness and then Fabio Capello was considered an antidote to McClaren's provincial ordinariness).
Out went the booming snarl of Martin Johnson, in came nice Stuart Lancaster. For three years, there was barely an article written about the England rugby team that didn't marvel at how humble they now were. In that respect, Lancaster was a pioneer of 'Southgate-ism' before Gareth Southgate ever became England football manager.
Unfortunately, the whole enterprise ended badly with England's dismal showing at the 2015 World Cup, a performance rendered more excruciating by the fact that the tournament was held in England.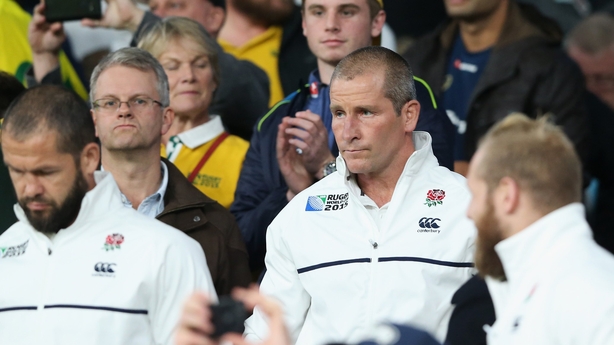 Chastened, the RFU again swung hard against the status quo, appointing the mouthiest man in world rugby as his successor.
The red rose, notwithstanding the brave efforts of Mike Brown and others, had overdosed on humility between 2012 and 2015 and Eddie Jones was the man to restore some authority and swagger to the brand.
In the four and a bit years since, Jones has undoubtedly established himself as the most successful England coach since Clive Woodward.
None of the other contenders make a decent fist of challenging him for this title.
Andy Robinson lost more games than he won which is fairly unusual for an England coach.
Brian Ashton was deemed an uninspiring figurehead and the perception has endured - thanks to a widely reported players' meeting and a mid-tournament change of tactics - that he was merely a Raymond Domenech-style bystander for what was his greatest achievement with England, reaching the 2007 World Cup final.
The comic shambles of the 2011 World Cup did for Johnson in the end, and no one seemed particularly impressed when he waved around that year's Six Nations title as one of his signal achievements in a farewell address.
Stuart Lancaster was reasonably well regarded for most of his reign but his team had an unfortunate habit of finishing second in the Six Nations - in 2014 and 2015, Ireland pipped them on points difference - and the 2015 World Cup disaster obliterated the memory of any positives from his time in charge.
Jones began in spectacular fashion in 2016, guiding England to a first Grand Slam in 13 years and winning every game they played that year.
They added another Six Nations title the following year, being denied a Grand Slam by the scummy Irish on the final day and serving up Jones' only defeat in his first 23 games in charge.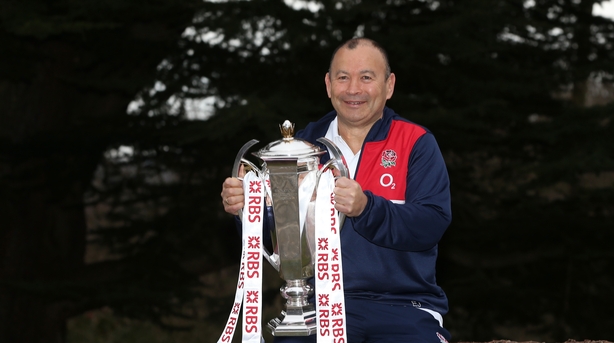 Things nose-dived in 2018, as Jones, intriguingly, hinted they might in an interview with Donald McRae two years earlier.
But the ship was righted in time for the 2019 Rugby World Cup - just as the Irish vessel, as per usual, crashed towards the quarter-final rocks.
England played scintillating rugby on the way to the final, delivering the performance of the tournament as they snuffed out New Zealand in the last four.
Alas they appeared to have fired all their bullets in the semi-final, and South Africa, who were comparatively underwhelming en route, soundly dispatched them in the decider.
The 2020 Six Nations has started badly and Jones has inevitably come under-fire for his obligatory mouthy comments, but anyone who recalls the transformation England underwent between 2018 and 2019 will be slow to write him off.
What was particularly interesting about his answer to McLaughlan was that the gamesmanship element seemed like an after-thought.
'Mind-games' are a notoriously woolly concept and as Rory Smith was once put it - "it can be quite difficult to tell what is a mind-game and what is just a man saying something."
When your team is winning, any ould choice comment will be re-cast as a calculated mind-game. When your team is losing, you're just a guy losing the plot and making a fool of yourself.
We saw this in the Premier League where, by the end of reign, practically everything Alex Ferguson came out with was assumed to have dastardly Macchiavellian import and analysed as such.
Jones shipped heavy criticism for his "absolute brutality" claim after England were themselves brutalised in Paris.
But the man has been talking and jibing relentlessly for four years and England have won more than they've lost.
On some level, when he mouths off, he may be trying to influence things, tossing out curveballs and trying to get into his opponents' heads.
But mainly, the old Aussie sledger is just amusing himself.
Follow England v Ireland (kick-off 3pm) on Sunday via our live blog on RTE.ie/Sport and the News Now app or listen live on RTÉ 2fm. Highlights on Against the Head, Monday at 8pm on RTÉ2 and RTÉ Player.