As things stand, it's all very positive for both Ronan O'Gara and French rugby.
The former Munster man is just beyond the halfway stage of his first season as a head coach and La Rochelle are in a healthy position in the Top 14.
Les Maritimes are joint third on 37 points, level with former employers Racing 92, and the Irish coach is delighted to be part of a club that is striving to improve.
It mirrors the trajectory of the French national team, hot on the heels of the victory over England at the weekend.
Followers of Les Bleus could well argue that only a moment of madness from lock Sebastien Vahaamahina cost them a World Cup semi-final spot in Japan, and new head coach Fabien Galthié has opted to give youth its chance - the early signs are promising.
To their credit, England fought back gallantly in Paris, but the contest was effectively over in the 55th minute when captain Charles Ollivon ran in the second of his two tries to push the lead out to 24-0.
With younger players fighting for selection and Shaun Edwards getting stuck into his brief as defence coach, all of a sudden the French are real contenders for the Six Nations.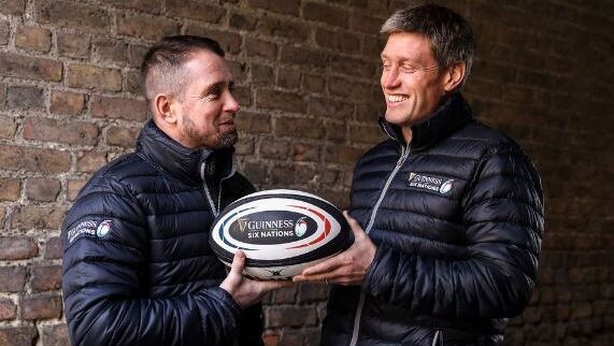 O'Gara watched on with pride as la Rochelle winger Vincent Rattez claimed his first international try while club team-mate Grégory Alldritt starred against a highly regarded English back-row.
Having named 19 uncapped players in his original Six Nations squad, Galthie is putting his faith in a talented crop of players coming through.
"The U20s that have won the World Cup two years in succession, they are referred to as champions du monde. That generation is already known and respected," O'Gara explained.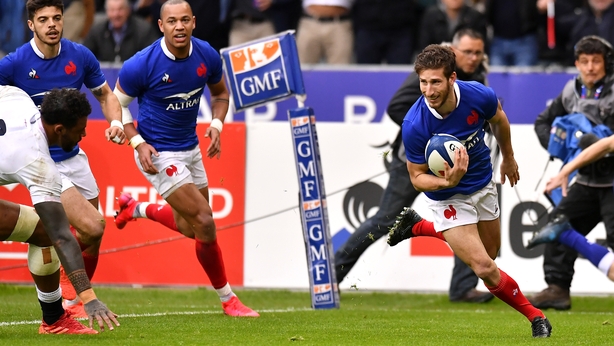 "That's their career path that they have earned that kind of right to be French internationals.
"It so happens that they find two half backs... one of them, Antoine Dupont, who at 23 is world-class already, and Romain Ntamack, who has the capacity to hit that if he keeps progressing the way he is if he gets game time. It's frightening."
O'Gara served his coaching apprenticeship during a four-year stint with Racing 92 and now in the hotseat of a club that is looking to win the Bouclier de Brennus for the first time in its 122-year history.
The 42-year-old has seen first-hand the change in mood around the national team.
Under Jacques Brunel, the displays were at best erratic, while Guy Noves never got remotely near replicating his success with Toulouse.
Before that, Philippe Saint-André presided over some calamitous results and performances when chopping and changing personnel was commonplace.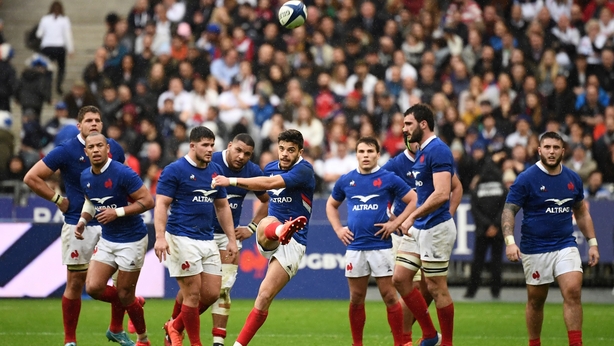 Little wonder the trio managed just one top-three finish in the Six Nations between them. Those dark days could soon be consigned to history.
"There is a completely new atmosphere in France around the national team," O'Gara says. "They are very ambitious players. I don't think potentially the environment was right in the previous regime.
"There has to be something wrong if the players aren't bursting the door down to go to French camp, but now you can see with a lot of the French players in my club, they all have huge aspirations to play for France.
"Galthié is highly respected for his rugby intellect, his rugby knowledge and his capacity to coach. I think my time over there, the players crave ways to take their game forward and they're always looking to get better.
"The French, there is a misconception that they are lazy, but they're not lazy. They may become disinterested but that's stimulus you have to find."
O'Gara's punditry duties means there is little time to switch off while Test rugby takes centre stage, but he has enjoyed a positive start to life on the French coast. Prior to the Six Nations break, La Rochelle recorded wins away to Pau and at home to Montpellier.
They kept responding and trying to play, which is all you can ask
What gave O'Gara even more food for thought however was his team's 45-17 trimming away to Lyon. Trailing by 14 at the break, they were outscored three tries to one in the second half, but the spirit shown resonated with the Cork man.
"Not once this season, even with all the traditions and history of away games, have they downed tools. I really respect that out of them that they show you that decency because it's not natural to them to play for 80 if they feel the battle is lost, but even with the tonking we took in Lyon in an away game...
"It was strange, they just scored so easily but it felt like a tight game. They kept responding and trying to play, which is all you can ask."
Irish fans looking on from afar could be forgiven for thinking that La Rochelle may not be one of the fervent rugby hot beds in France, but O'Gara has learned that to be considerably wide of the mark.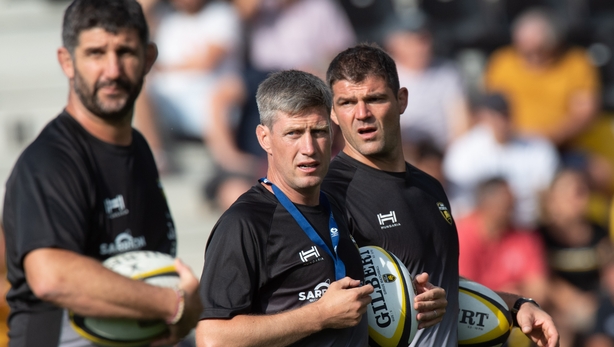 "Jesus, they love their rugby, they are so passionate about it," he insists.
The 16,000 capacity Stade Marcel-Deflandre has been sold out for the past three seasons and the ambitious board have sold a vision that O'Gara wants to be very a part of.
CEO Pierre Venayre is a year younger than the head coach, while the president Vincent Merling, a former player, is far removed from the Mourad Boudjellal-type of club presidency often associated in France.
To play well for France is way bigger and better than excelling for La Rochelle
"He has been in the club all his life," O'Gara explains, "and has missed three games in the last 42 years. He absolutely loves it, but knows the game inside out. It's good when you are dealing with people that get the game and understand your opportunities and frustrations."
With La Rochelle players making their mark in a new era for French rugby, O'Gara expects more to follow in the footsteps of the likes of Rattez, Alldritt (below), Uini Atonio and Kevin Gourdon.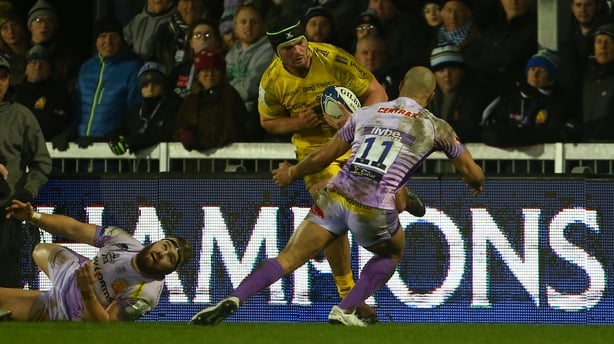 "That is what you want as a coach, you want them playing at the highest level. That is the greatest thrill any rugby player will get, playing for France.
"I don't want them playing well for La Rochelle, I want them playing really well for France too. This is what you try to get the current players to understand.
"To play well for France is way bigger and better than excelling for La Rochelle.
"Of course you want to do your job for La Rochelle, but you have a better chance of them performing for La Rochelle if they are performing for France because they are playing at a higher level."