Paul O'Connell admits that he is unsure whether he will resume a professional career in coaching and admits he was "disappointed" that his time at Stade Francais ended prematurely.
The former Munster, Ireland and Lions captain climbed the first rung of the coaching ladder when he was named Noel McNamara's assistant with the Ireland U20s and the following summer he joined the Top 14 club as a forwards coach.
However last March the 40-year-old announced that he was cutting short his time in France and departed Stade Francais at the end of the season by "mutual consent".
Speaking on 2fm's Game On, O'Connell said that while "by and large" it was a good learning curve, there were certain things that transpired that caused him to leave 12 months into a proposed three-year project.
"I was delighted to go to Stade Francais and the plan was to stay there for three years," he said. "Unfortunately, there were things in the club I didn't like and I felt I couldn't stay.
I'm still a little uncertain. I don't really know
"That's a bit of a disappointment. Three years in France, living and coaching, it would have been a perfect experience and I would be in full knowledge whether coaching is something I wanted to do for another 20 years or not.
On whether he will pursue a coaching career, O'Connell said: "I'm still a little uncertain. I don't really know," with his short-term focus punditry duties for the Six Nations, where he will cover all five of France's games for the BBC.
O'Connell, whose coaching career these days in Limerick consists of looking after an U10 team and a schools U16 side, said he hectic schedule at France was an eye-opener.
"The work hours are absolutely massive when you are coaching. With a game on Saturday you are gone all day, with maybe six hours video work on the Sunday. You are in very early Monday, Tuesday and Wednesday and finishing late because you have to be able to prepare a training session or video session that the players enjoy and engage in.
"I'm sure over time you get better and quicker at it, but that took me a long time to do.
"It was a very, very intense job. It's enjoyable, but trying to find family time and being healthy is the challenge."
After hanging up his boots in February 2016, O'Connell says that he was happy to step away from the game. Mentally he was tired and he felt the body needed time to recharge.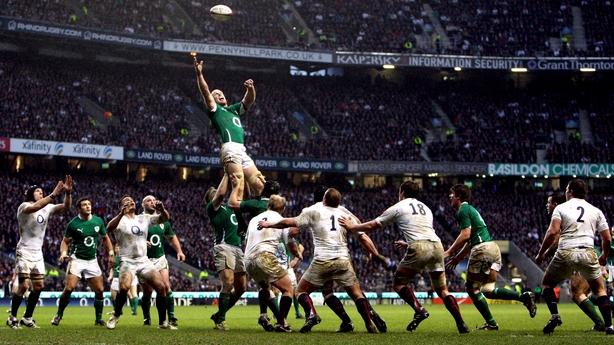 Fast-forward nearly four years and the Limerick native says he is pain free – even the hamstring injury that ultimately ended his career has not given any subsequent problems – but does look on wistfully at the modern game.
"I do miss it.
"I didn't miss it for a long time. My body was ready for a break, and mentally I needed a break even though I enjoyed the last couple of years the most, but in the last year or two I've really begun to miss it. Maybe my body has forgotten what it went through.
Everything was a distraction really to trying to be the best rugby player you could be, trying to help Munster or Ireland be the best they could be
"When you look back, you tend to only look at the good times."
Asked what it is that has him longing at times for the sport he graced with such distinction, it's not the big game, the occasions or the camaraderie that he picks out first.
"It's the sense of purpose. Everything was a distraction really to trying to be the best rugby player you could be, trying to help Munster or Ireland be the best they could be."
He is an interested spectator at Thomond Park these days, watching on as his team struggle to reach the heights of yesteryear when O'Connell and team-mates were propelled the province to glory and backboned the national team.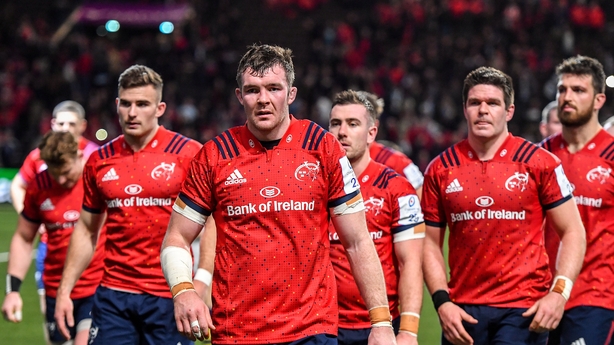 As Johann van Graan and his coaching team plot to improve Munster's fortunes, the former captain believes the current crop are in many ways punching above their weight in an era dominated by Leinster.
"You always get 100% from the players and that is why I love watching them play.
"You could make the argument that two European Cup semi-finals in the last two years is a bigger achievement than what we did when we managed to win it because at one stage we [Munster] had 1-10 of the Ireland team except for Simon Easterby.
"We are asking a lot of Munster to be winning European Cups when they have so fewer players in the Irish team."
And speaking of the Irish team, what does the Six Nations hold with a new man at the helm?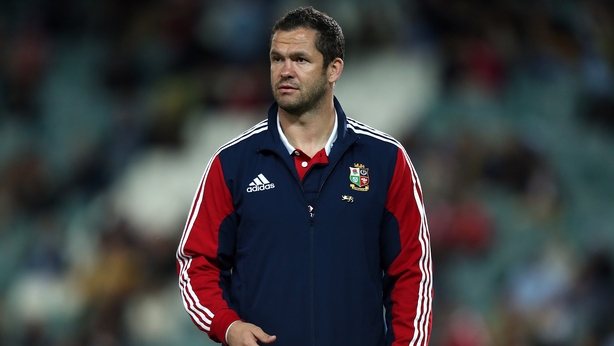 O'Connell has first-hand experience of Andy Farrell's coaching expertise and is excited to see how Ireland perform under his stewardship.
"Andy Farrell is a very smart guy and a brilliant communicator, great with people.
"The 2013 Lions tour I really enjoyed because it was my first time ever really understanding line speed. It was Andy that used to coach that. He had a brilliant way of communicating in a positive manner.
"I think our forwards will pass the ball a bit more and I think it will be an exciting time."
Follow Ireland v Scotland (kick-off 4.45pm) on Saturday via our live blog on RTE.ie/Sport and the News Now app or listen live on RTÉ Radio 1's Saturday Sport. Highlights on Against the Head, Monday at 8pm on RTÉ2 and RTÉ Player.