With the upcoming Six Nations, there has been plenty of debate surrounding selection within the Irish squad.
For many people, the first tournament after the World Cup is where there should be most change in the hope of developing a team that might make more of a challenge at the end of the next cycle.
Out with the old and in with the new as such. But in reality it is a lot more intricate than that.
Andy Farrell has taken on a huge job in trying to take Ireland to the next stage in a World Cup, something that his predecessor Joe Schmidt couldn't do despite being touted as the greatest head coach in Irish history.
What direction should he go with this squad? Should he hand starting places to inexperienced players or does he need to be more tactful with the transition?
The one thing Farrell doesn't want to do is make too many changes at once and damage the reputation that Ireland has earned in the competition over the last number of years, while simultaneously making sure that he doesn't damage the confidence of his players by setting them up for a fall.
There has to be a blend of experience and change to freshen things up and bring a different threat. Make no mistake though, experience is key.
Too often players have been retired in the minds of some of the public before the player has stopped adding value.
Too often players have been retired in the minds of some of the public before he has stopped adding value.
Johnny Sexton has been named as captain which caused some controversy among Irish people who fear he'll be too old by the time the next World Cup comes around.
Maybe he won't be the captain at the next tournament. Perhaps he will help Farrell to manage this transition period without any commitment to the next World Cup.
Who knows what will happen in the next three and a half years but if his body is willing and his mentality is good, then it doesn't mean Sexton can't lead Ireland to the next tournament.
For any player the game could end with their next run-out on the pitch. Age makes it more likely for a player to decline but nobody is sure of that, especially those of us that are well outside the provincial or national camps.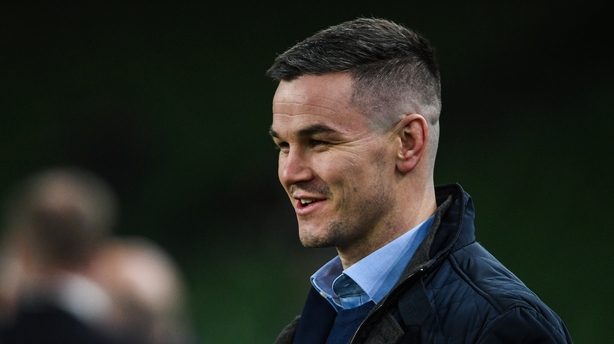 Experience will help to bring younger players along, show them the ropes and help to coach them through some of the big games.
Admittedly, it can also prevent a younger guy from really having to step up to the challenge and from being given the responsibility to do so.
But it's all too easy to force changes from a distance. There is a difference between good club form and making the transition to Test match rugby.
As an assistant coach, I have first-hand experience of these selection issues. I am entitled to my opinion on selection and can make a call if I'm very strong on it, once it is within my area of coaching. But at the end of the day I don't have the final say.
I can give my reasons for or against a certain selection but it is the head coach who has his head on the blocks and must stand over every decision.
Don't get me wrong, I still have to have some tough discussions with players but it isn't solely my responsibility and I can shirk it if I really wanted to. The head coach can't do that.
It is by far the hardest part of the coaching role and that's why it falls back on the man in charge, not me as an assistant, not the journalists or supporters. There's a lot more to think about as the man in the middle.
The head coach and the coaching team have a duty of care to players on two fronts. Some players have been there and done it and have been the best in their position across the world.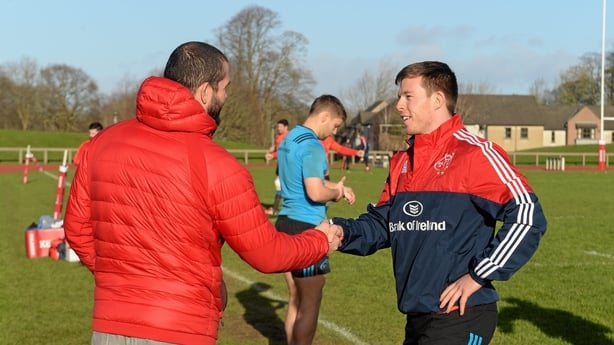 You risk never having that world-class player back if you don't allow them to fight through a rough patch.
Selfishly, you could lose a top player from your selection if you don't allow them to stake a claim to their spot again. You also have to coach the person, find out what's going on with them, is there a reason for a recent dip in form?
Is the hunger there? Are they as focused? Is there a non-rugby issue taking their attention away? If so, is it for an important reason such as family or health? Or are they stagnating because of previous success?
By leaving someone out, you could potentially confirm their sporting demise. I'm not saying that every experienced player must be given the chance to cling on to their career for too long.
But coaching is a sensitive subject when you deal with the human first and the player second. As a coach you need to know all the details before making the tough calls.
Even when you are giving a guy a go, you have to have the right support around you to really flourish as a player.
My first start as an out-half with Munster was against Zebre at home with the likes of Paul O'Connell and Conor Murray who would rarely have played against that opposition.
From a coaching point of view, it is much less of a risk putting a younger guy in when you have that level of competency and leadership around them. It is important not to throw the guy in the deep end where there is a risk of a poor performance and a scolding from the Irish public.
In fairness, we are talking about internationals and top level players in the Six Nations discussion, so they have already been seen by the public.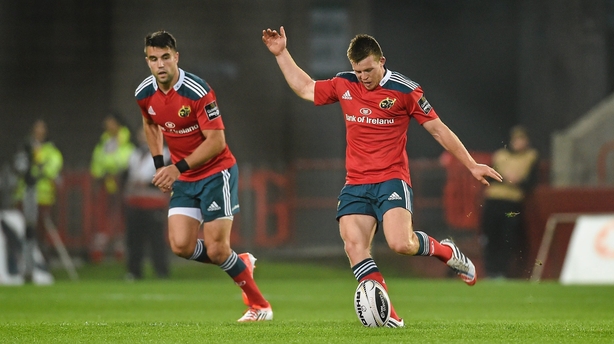 It also depends on the player, some will flourish even in the adversity of a tough challenge away from home and against better opposition. These are the things that you can't predict and some work out better than others.
On one particular week in the AIL we played an 18-year-old full-back who was only recently out of school and he thrived in the environment. 
However these are the moments that you need to be very conscious of as a coach. You won't fully know what the reaction will be like unless you allow the situation to happen.
From a supporters point of view, it's hard not to be biased towards the players from your province and also tough not to be aware of the political reasons for selection.
Project players are sometimes given a chance to justify the initial decision to contract them and some coaches have favourites, so it is understandable that people take issue with some selections.
However, it is up to Andy Farrell and those that he trusts to now find the balance between blooding new international talent and squeezing the last drops out of our previous match winners.
He will have plenty of form at his disposal in Max Deegan, Will Addison, John Cooney, Jack O' Donoghue and others.
But Farrell's most important decision to restore the faith in Irish rugby supporters is finding the balance in his first selection.