When the focus turns towards the Heineken Champions Cup quarter-finals after the Six Nations, onlookers can anticipate a blockbuster clash between two of the competition's recent heavyweights.
Leinster will be on a quest for revenge when Saracens visit the Aviva Stadium on the weekend of 4 April.
Last season's final went the way of the English Premiership club.
But the words 'English Premiership' will not be attached to Saracens beyond the early days of summer.
The reigning European champions will play in the second-tier of English rugby next season following their relegation for salary cap breaches.
We need your consent to load this Facebook contentWe use Facebook to manage extra content that can set cookies on your device and collect data about your activity. Please review their details and accept them to load the content.Manage Preferences
That throws an unknown psychological curve-ball into the mix for Leinster's quarter-final.
RTÉ 2FM Game On co-host and former Ireland rugby international Donncha O'Callaghan pondered the potential impact the off-the-field issues will have on Saracens' only remaining goal this season - which is Europe - and the knock-on impact for Leinster in their match-up.
"You just wonder with the amount of competitive people Saracens have within their environment, does the focus now change to Europe again?" said the former Munster and Worcester lock.
"The only thing is that if they win it, they wouldn't qualify.
"But they're a proud group of players. In terms of European Cup rules, they've broken no rules and that's something they're really proud of to scale European heights and do really well there.
"But I know from being involved in it, to be relegated from the Premiership is a massive blow.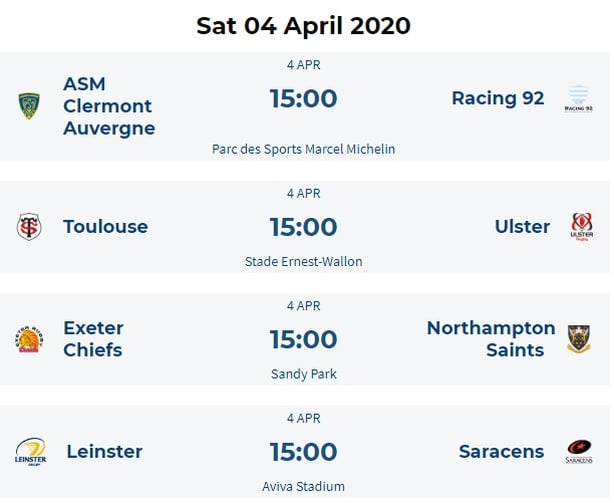 "It's really something that would shake the foundations of the club and it's a real problem because they could lose their best talents, their marquee players.
"To be fair to Saracens, everyone goes on about salary caps, but to be fair to them, they've produced their best players like Owen Farrell, Maro Itoje - they've come through their academy.
"And they're probably, in some aspects, victims of their own success."
Those marquee players would be forgiven for having at least some of their focus swayed away from immediate match concerns given that their club futures are now very much up in the air.
"It's the biggest stress you'll have in rugby," said O'Callaghan.
"Whatever about selection, everyone wants to play. But I think you notice players that are out of contract, it's a nerve-wracking time.
"An awful lot of the other English clubs are maxed out to their spending ability as well.
"So it could be a big road ahead for some of these players and in some of the decisions they have to make.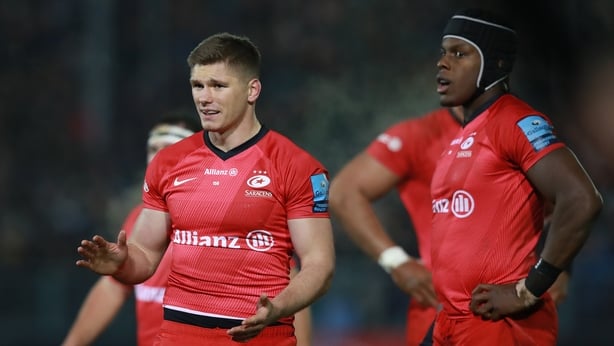 "Everyone's going to want the marquee Lions players. But it's the club player that is going to be affected by this."
The mentality Saracens' players will need by putting Europe above all else reminds O'Callaghan of his own time at Munster when the old Heineken Cup could supersede domestic considerations.
"Our Munster team would've been like that. We had different goals when it came to Europe," he said.
"We always held that higher than maybe leagues or Celtic Cups.
"So I think Saracens will probably have a Celtic vibe to them now that it's Europe or nothing.
"Look, for a quarter-final, for these two massive teams to be going at it is actually incredible for the competition.
"It was good enough to be a final last year and it was a great final. I just think home advantage is too much and say what you want, but you can have wolf packs and team bonding all you want but when guys rely on their sport and their profession for their livelihoods, when they do lose stuff like that, it can really ripple throughout a squad.
"I know [interim chief executive] Edward Griffiths. There is no better man in dealing with what Saracens are going through at the moment."