World Rugby was in authoritative and confident mood when contacted earlier in the week, saying it was tracking the path of Typhoon Hagibis and had a "robust contingency programme in place in the event adverse weather looks likely to impact fixtures."
We've now all had the opportunity to marvel at those contingency plans. And boy, are they robust. It turns out that they involve cancelling the affected games and declaring the full-time score to be 0-0. Truly, we are not worthy of these logistical wizards toiling away in the bowels of World Rugby.
Cancelling games altogether is a relatively new one for professional sport. We've heard of postponements obviously, which occur regularly enough and on the understanding that the game in question will be played at a later date.
When it was pointed out earlier in the tournament that something like this could happen, the possibility was treated as one of those bizarre quirks in the regulations, a kind of amusing 'did-you-know?' contribution from someone who'd studied the fine print but wasn't really considering the 'political' reality.
We need your consent to load this SoundCloud contentWe use SoundCloud to manage extra content that can set cookies on your device and collect data about your activity. Please review their details and accept them to load the content.Manage Preferences
That political reality seemed to suggest it was unthinkable that World Rugby would or could stand over the idea of a team being eliminated from the World Cup due to the weather.
But amazingly, here we are. England and France's final Pool C game on Saturday has been cancelled, while Italy's last game against New Zealand is also off.
Eddie Jones seems content enough that his game is off - going as far as to say the "typhon gods" were smiling on his team. Both England and France are through, and neither were apparently too fussed about the identity of their quarter-final opponents. They now have a fortnight to prepare for their last-eight game.
Italy are a different story. They had, at least technically, the chance to progress to the quarter-finals but have now played their last. And not just in this World Cup, with a number of their more experienced and well-known players set to retire.
Coach Conor O'Shea told RTÉ Radio 1 that his players were "devastated" at not being able to finish on the pitch.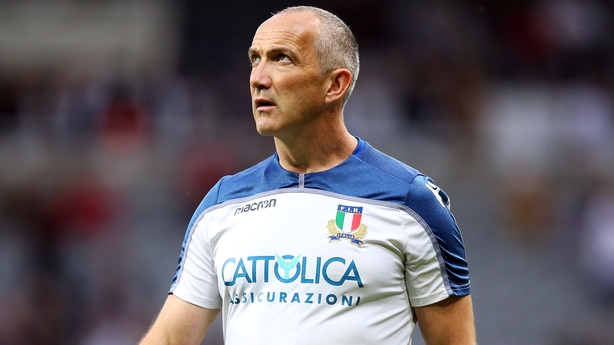 And that leaves the big one still hanging in limbo.
Japan v Scotland - the most eagerly anticipated and consequential game of the final round of pool games - hinges on the weather gods. World Rugby are leaving the decision on whether the game can go ahead until Sunday. It appears it will not be moved or the date changed.
After all, the precedent has been set now. The same 'robust contingency planning' of which the Italians were able to avail will of course have to made available to the Scots.
O'Shea pointed out as much on Today with Sean O'Rourke this morning.
"There was no contingency for us, we were just cancelled – so if it's one rule for us, how can it be different for another? You can't say our game counted for nothing"
That means Scotland will depart the tournament after a default scoreless draw against the hosts, a team they were eminently capable of beating.
If Irish fans wished to be a little partisan and small-minded about this, they might point out that Gregor Townsend had this week struck a very 'rules is rules' note when it appeared the typhoon was bound for Ireland's game.
"The Ireland game cannot be postponed, it has to be played that day. If it cannot be played that day then it's two points for each team," he said on Monday, with what to Irish ears sounded like rather too much relish.
Alas for the poor Scots, the typhoon veered away from Fukuoka and fixed its eyes on the Tokyo region, near where Scotland meet Japan in Yokohama.
This is a dismal position for World Rugby to be in. Eliminating Scotland in this fashion is a political and public relations nightmare.
Longstanding Scottish rugby writer Alasdair Reid gave a hint of the mood on his Twitter account yesterday.
"There are plenty of workable ways to get Japan - Scotland played. If World Rugby go down the cancellation route they will unleash a s**tstorm that will make Hagibis sound like a gnat's fart. Suspect they're biding time, but they'd better use it wisely."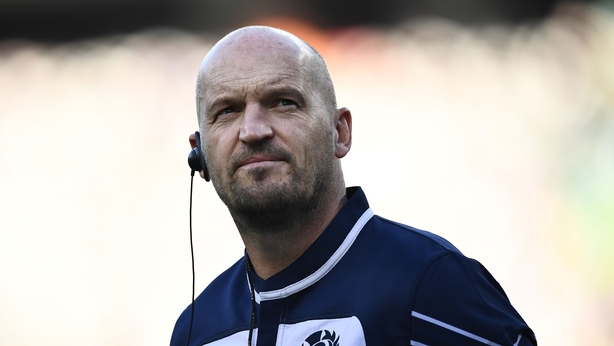 By all accounts, the expected typhoon will roar considerably louder than a gnat's fart. Typhoons are a regular occurrence in Japan but this is a super typhoon. It is predicted to be a severe weather event which may cause significant destruction and is likely to result in loss of life. In that context, the storm brewing over a cancelled rugby game may suggest a loss of perspective.
But if Ireland's World Cup hopes - after a year's planning - rested on the weather, fans here might not be so philosophical or sanguine.
The affected countries are apparently struggling to fathom why the matches can't be hastily arranged elsewhere. Or why, having had an entire decade to plan this event, no contingencies beyond automatic scoreless draws were put in place. Even if it's behind closed doors and the TV cameras were obliged to stay away, surely it's better than the nuclear option of declaring the whole thing a 0-0 draw?
Logistics experts tell us that re-scheduling so many pool games is impossible in the circumstances.
Okay then.
Well, that inevitably brings us back to the wisdom of holding a Rugby World Cup in Japan during what everyone is calling 'typhoon season'.
For the 2023 Rugby World Cup - and the IRFU will of course confirm this through gritted teeth - a technical review group was established to assess each host candidate on their ability to deliver the tournament.
How would Japan have fared in such a report? Their stadiums and infrastructure are among the best in the world.
Hovering just outside the game's top tier but bursting with rugby potential, they have been identified as a key growth market for the sport.
After Ireland's ill-fated 2023 Rugby World Cup was smashed to bits by the technical experts, it was explained to us by sage rugby writers from elsewhere that Rugby World Cups from now on would be either be held in major rugby nations with big economies or else in big economies where the game was 'on the launchpad'.
Japan is clearly in the latter camp and their victory in the bidding process clearly signals World Rugby's determination to grow the game there. No doubt, the Japanese would have left Ireland for dead in any technical review.
But then one would imagine that being able to safely host all the games would be one of the minimal requirements for getting to host the Rugby World Cup. That would be, as they say, one of the basics. (The Irish 2023 bid was beaten fair and square and the wifi might have spotty in a couple of the GAA grounds but the bloody games would have gone ahead!)
After having a decade to plan their premier event, what is supposedly a major tournament, the world rugby authorities have been forced into the dismal situation of declaring games 0-0 because it is not safe to play them.
It's a black mark against the 2019 World Cup and it won't be forgotten. Especially not in Scotland if they don't get onto the pitch on Sunday.
Follow Ireland v Samoa on Saturday 12 October (kick-off 11.45am) via the live blog on RTÉ.ie/Sport and the News Now App, watch live on RTÉ2 or listen to live match commentary on RTÉ 2fm.