Bundee Aki and Robbie Henshaw are in pole position to retain their centre partnership for Ireland's opening World Cup game against Scotland, according to Brian O'Driscoll.
The duo excelled in tandem against Wales on Saturday in what was Henshaw's first outing of the season.
That left Garry Ringrose, who has been a favourite under Joe Schmidt, on the bench and seeing action for the second week in a row on the wing.
And former Ireland centre O'Driscoll, who won 133 caps, reckons that Ringrose has dropped down the order ahead of the Yokohama clash with Scotland on 22 September. 
"It looks increasingly more likely, largely because I thought he'd play at the weekend if he was first choice," said the former Ireland captain.
"His tackling stats probably don't stack up... he has a lot of misses, but a lot of it is shutting down potential threats and getting the cover to pick up another tackle or finish one off.
"I don't think he's quite at the level we've seen over the last couple of years."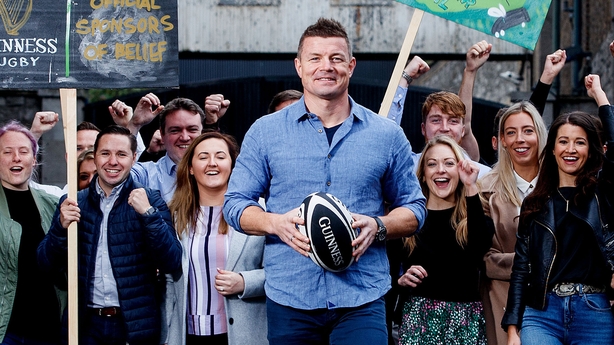 While Ringrose and Henshaw have been Leinster partners since 2016, O'Driscoll believes that the relationship built up between Aki and the Athlone native during the latter's spell out west is still strong.
"Garry will be a bit nervous that he'll be on the bench given the partnership Bundee and Robbie have had since down in Connacht," he added.
"They seem to go quite well and have a good understanding, good offloading game to one another, good defensively.
"So if you were a betting man you'd probably think that might be the starting centre pairing."
"He doesn't miss many tackles. I don't know his stats, but watching him he doesn't miss many. His scramble is really exceptional.
"Having one of your best defenders is a real luxury. I think Garry's a brilliant reader of it, but Robbie's another level of a defender because he has the aggression and the size in the hit to come with that.
"That element of telepathy, I don't know what the chat is like with Garry, but you feel a real cohesion with Bundee and Robbie."