Joe Schmidt predictably played down Ireland's new official title as best team in the world, with the head coach saying the rankings fool no one.
A win for Ireland, who were then ranked number two, over New Zealand last year was not enough to knock the All Blacks off top spot but Steve Hansen informally awarded Schmidt's side the title of best in the world before adding, "we'll see how they cope with that".
Not too well as it happened with the following Six Nations campaign bookended by two damaging defeats to England and Wales.
The 19-10 win over the Six Nations champions has pushed Ireland top of the list for the first time but, the Kiwi maintained they won't allow it to influence their approach.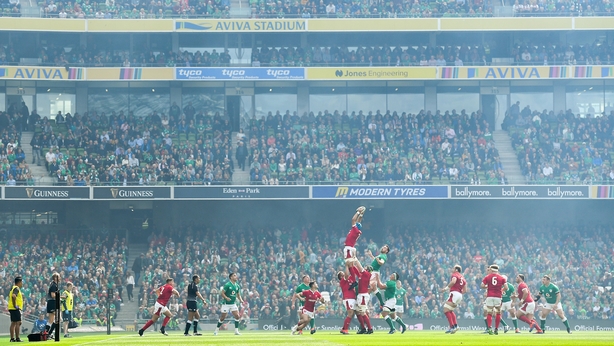 "I didn't realise that we were until I did an interview after the game," said the 53-year-old, who took over when Ireland were ranked eight.
"That's how far away from our thoughts that has been. It's a label, it's a nice label to get, and it's nice [that it's the] first time that we've been in that position.
"We have been lucky enough to tick a few firsts off with this group over the last six and a half years but that label is not going to be relevant to anyone.
"We all know who the favourites are and it's not us.
"Knowing [New Zealand coach] Steve [Hansen] and Ian Foster and the coaching staff and some of the players, for them it's far from their minds.
"The All Blacks are very process-focussed.
"For them it is about getting out and making the ball work and working hard for each other and they do an exceptional job of it and we acknowledge the quality that they bring to world rugby."
The win, Ireland first back-to-back win over the Welsh since 2014, was also Schmidt's last home game in charge.
He returns to his homeland after the Japan tournament and admitted that the focus on Scotland has helped him to set aside the emotion of closing a 10-year chapter of his life.
Hopefully we're on the upswing now' Joe Schmidt looking ahead with confidence to #RWC2019 #rterugby pic.twitter.com/4UjNqX3uaJ

— RTÉ Rugby (@RTErugby) September 7, 2019
"The focus on a World Cup is huge so you are immediately starting to think of your next game," he told RTÉ Sport, 15 days before their opening Pool A clash. 
"Scotland have had a couple of big wins against Georgia and a good win against France.
"It's been good to take the emotion out of it, as emotionally connected as I am to the team and the performance to the Aviva Stadium and what it has meant over the last 10 years.
"I was here at the first game of rugby with my kids watching an Under-20s game with the four provinces mixed into two teams so I was here for the first game of rugby and ever since then I've had some really special experiences, just being here and absorbing the atmosphere, the volume of noise and we are incredibly lucky with the support that we have.
"It's been a privilege to be involved. They're a great bunch. The last ten years really have been a heck of a ride. I've been lucky to be involved with such a fantastic bunch.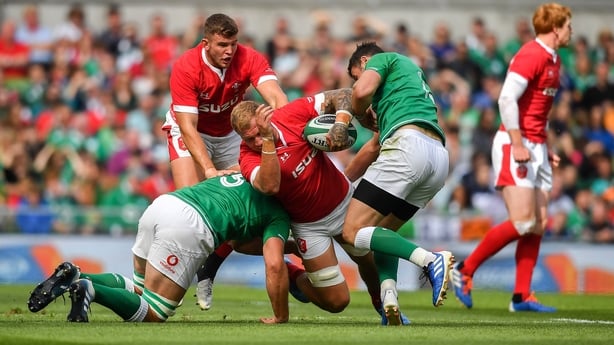 "We just rolled our sleeves up [today]. It was very hard to get too much play into the game with slow ball, but we muscled up and got what needed to done, done.
"They got knocked around a little bit. But that's the way they like it really.
"It's always a progression. We knew where we need to be at the start of the campaign because we'd done a lot of work. Hopefully we've tapered a little bit now and we're on the upswing.
"We'd love to bring this in to two weeks' time when we play Scotland.
"I have great people around me, the coaching staff, the management staff, the playing staff. It's been a tough week because there are tough decisions that get made but there's been great support."