Chris Farrell enters the room wearing a smile from ear to ear. The powerful centre sits down to talk to the media for the first time since he made the World Cup cut.
Much of the post-announcement chatter focused on the omissions of Devin Toner and Kieran Marmion, and Farrell was one of a number of players thought to be battling to make it such is the quality of centres at Joe Schmidt's disposal.
He joins Bundee Aki, Robbie Henshaw and Garry Ringrose in the midfield mix though the wait was a nervous one.
The Sunday evening was spent refreshing his screen as he waited anxiously for the news. The 26-year-old went to watch a film with his girlfriend, but the mind was preoccupied with whether he would be on the plane to Japan.
His parents were the first to be informed and with good reason.
"They'd been on to me for the last six weeks, about whether they should book flights. So I'd said no, just hold on just in case," he told RTÉ Sport.
It is another massive step in his rugby journey. A year ago he was sidelined with a long-term knee injury, while two years ago he was uncapped.
Five summers ago, after bursting onto the scene as a teenager with Ulster, he felt he needed a change of environment and desperately wanted game time. The path to France wasn't especially well worn at that time, but the move to Grenoble he admits was the making of him.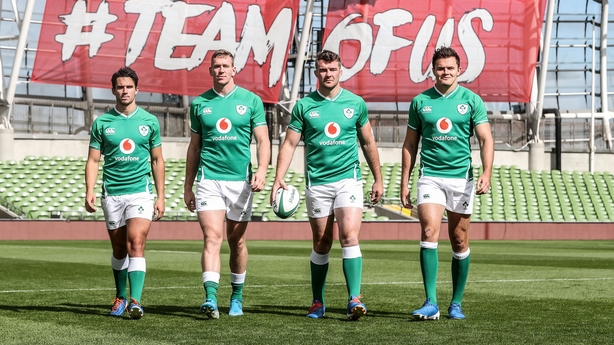 Though at the time, international ambitions were shelved.
"As soon as I went to France I thought the dream of playing for Ireland had gone."
Under the tutelage of Bernard Jackman at the foot of the Alps, Farrell thrived. Three seasons, all in the top-flight, saw his understanding of the game improve immeasurably.
"I learned so much in France and it was all down to game time.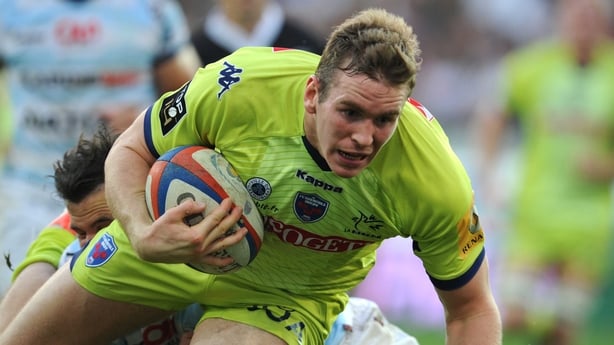 "You don't learn unless you are out there playing, being put in situations you are uncomfortable with, learning on the go.
"That was massive to the making of me. I always consider my time in France the part of my career which made me who I am today, made me the player I am today.
"That's definitely part of what has got me here."
Schmidt kept in touch from time to time and the chance to play for Munster was too good an opportunity to turn down.
A month after his Munster debut, the international call-up arrived. Counsel was sought with his provincial team-mates as to what to expect at Carton House.
I probably didn't think it was going to be as intense as it was
Schmidt's reputation precedes him and while Farrell was ready for the detail required, the environment still took time to adjust to.
"I probably didn't think it was going to be as intense as it was," he says."Like, you do something in training and, at the start, I didn't know how to deal with things as well as I could have.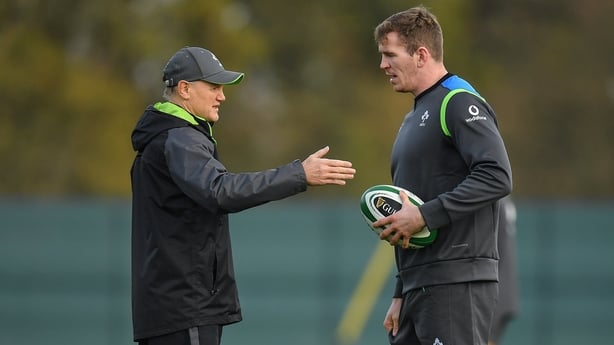 "I would be thinking straight away, 'ah no, that's going to come up in the review later.'
"I would have had this image in my head of watching it later in the review in front of the whole team, going 'what was I doing there?'
"As you spend more time in the environment, you learn to deal with those things better. Next ball focus is a big thing in there and, if you make a mistake or do something really good, you've just got to move on to the next moment, how you are going to react in the next moment.
"That is a big thing about being a rugby player in the Irish set-up. You have to be next moment focused."
The pressure in training was a world away from France and amother learning curve. Situations are created in training so there are no surprises on match-day. It is unforgiving, ruthless and effective.
I was like 'yeah, I can lock myself into this environment and get better and better.
His Test debut against Argentina in November 2017 was a major milestone. A medial collateral ligament (MCL) injury was the collateral damage during the 28-19 victory, but it was further vindication of the career choices made to fulfil an Irish dream.
"I really enjoyed it. I was able to deal with everything that was put in front of me. I didn't feel massively stressed in any situation.
"I was like, 'I can deal with this. I can be here. I can just grow while I am here and learn when I am in the situation. I can be here for a bit longer.'
"At that point, I was like 'Yeah, I can lock myself into this environment and get better and better."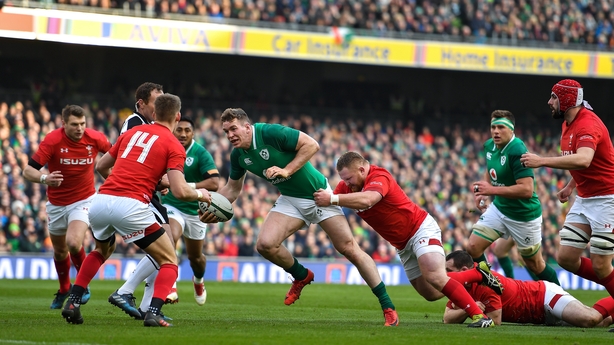 A man of the match performance against Wales the following March was evidence of that, but disaster struck in the form of a knee injury. He watched the Grand Slam campaign unfold before him and it would be eight months before he was back on the pitch.
"Distraught" is the word he uses to describe the setback at a time when things appeared to be falling into place. Munster head coach Johann van Graan was a shoulder to lean on and he set about getting back better than ever before.
He was handed the 13 jersey against Italy and Scotland in a Six Nations campaign that flattered to deceive, while the 80 minutes last weekend against Wales was just his seventh cap.
By his own admission, he didn't have the impact against the Welsh that he would have liked, but the body of work has been over 24 months, not the final warm-up game before the squad announcement.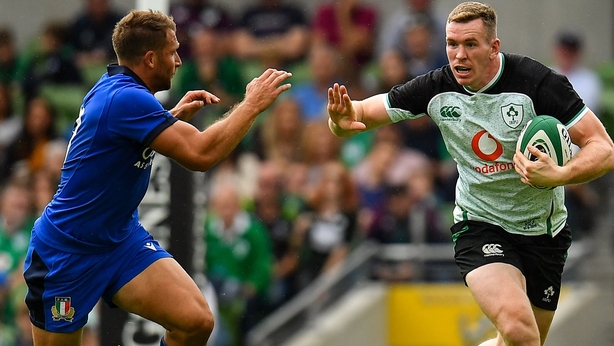 "For the last two years with Ireland, every training session at Carton House is a trial. I think it would be odd to think it would all come down to that one game."
Now his seat on the plane is assured, it allows more time for reflection. The job at hand is to force Schmidt's hand for selection, or at least put himself in a position to offer his robust services off the bench.
It has been a long and winding road.
"To come back and get my first cap and get my first game in the Six Nations. Every time I sit back and look at those milestones, I reflect on it and think 'I never thought this would happen, I never thought this would happen'.
"It has kept that portfolios of 'never thought it would happen' growing to this point.
"It's been an unbelievable journey. It really makes the decision to come back to Ireland worthwhile."
Of course we look ahead. It's hard not to stop your mind looking far ahead
How much of a punch he can land in Japan remains to be seen with Ringrose, Henshaw and Aki providing stern competition for midfield spots.
The Tyrone native isn't one for writing down goals, but visualisation is a big part of his make-up  
"I lie in bed at night now and I see myself playing in the World Cup – running out against Scotland or Samoa or running out in the quarter-final, if that is ever to come.
"Of course we look ahead. It's hard not to stop your mind looking far ahead. It's just natural to let that go sometimes.
"So yeah, I have goals that I see happening. Hopefully I get some of them."
RTÉ Sport will televise 14 live matches from Rugby World Cup 2019, including all of Ireland's matches, the knockout stages and a daily highlights show. RTÉ Radio will broadcast all Ireland's matches and you can follow the tournament via RTÉ.ie/sport and the News Now app.