Joe Schmidt has confirmed that Ireland won't place back-up players on standby close to Japan during the World Cup.
The head coach has already selected his 31-man squad for the tournament, which begins for Ireland against Scotland on 22 September in Yokohama.
The issue did not arise four years ago when Wales hosted the showpiece tournament and the standbys could join up quickly at short notice, as happened with Isaac Boss, Rhys Ruddock and Mike McCarthy.
This time, however, it could take almost a full day's travel to get replacements from door to door.
Asked to explain the rules governing the situation, Schmidt, whose team face Wales on Saturday, said: "It is crystal clear that you can't have them in the country, you cannot bring excess players into the country.
"I know that in the past players have been placed in a nearby country so that they are all set to go.
"We don't have any intention of doing that.
"The player is best off to be comfortable, to be training, to be playing and if they are playing Pro14 then they are getting prepared, at least match-fit, ready to fit in if the opportunity comes up."
Jordi Murphy, Will Addison and Kieran Marmion, who all remained in camp to train after missing out on selection, and Devin Toner and Ross Byrne were all name-checked by Schmidt as players who would be first in line to receive a call-up should any players get injured.
Tweeting yesterday, back row Murphy alluded to a famous emergency call-up for New Zealand's Stephen Donald, who ended up kicking the winning penalty goal in the 2011 World Cup final against France.
"Might have to look into booking a fishing trip," wrote the Ulster flanker, in reference to where Donald was when he got the call from Graham Henry.
Might have to look into booking a fishing trip 🎣 #Donald

— Jordi Murphy (@Jordimurphy) September 2, 2019
And Schmidt finally closed the door on any prospect of overseas players getting involved.
An unwritten IRFU rule that favours home-based players is aimed at discouraging players from making big money moves abroad that would remove them from the union's game-management structure and away from supporters.
"No. No," said Schmidt when asked about the possibility of Racing 92's Simon Zebo and Donnacha Ryan coming on board in an emergency, given that France's Top14 is already up and running.
He added: "I've always tried to repeat the same message, that if we accept that in the pinnacle, in the biggest tournament that players get to play, that if we do take players from outside of Ireland then players are going to feel that 'well, I can go and play for more money somewhere else.'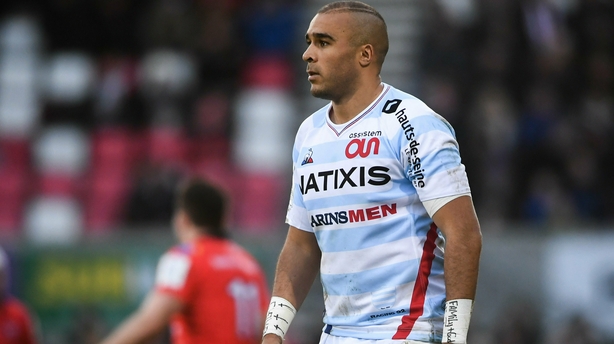 "You say [those two will be] match fit, but I coached in the Top 14. I don't think that the Top 14 players are as fit as the Pro14 players.
"I would believe that the players here are better conditioned; probably because they have to be because we don't have the same size of squads or the same profile of player.
"We've got to keep supporting the players who are on this island because that's when our supporters get to see those players play, that's when provinces can still supply the highest quality of rugby and stay competitive in Europe."
"Otherwise if we start to dilute that player quality I think it's a real risk for us, because we don't have the same economy of scale in Ireland as they do in the French competition and the same with the Premiership.
"So it's admirable that players stay here for substantially less money so that they can pull on a green jersey, and when they pull it on, it's very, very seldom that they don't give it incredibly good service."
Follow Ireland v Wales (2pm) via our live blog on RTÉ.ie/sport and the News Now app. Watch live coverage on RTÉ2 from 1.30pm and listen to commentary on RTÉ Radio 1's Saturday Sport.