Conor Murray is confident that the solution to Ireland's problems lies within.
Reluctant to compare the worrying Six Nations losses to England and Wales to the humbling in Twickenham on Saturday, the scrum-half believes that there is no need to panic, just yet.  
Ireland head coach Joe Schmidt is working with a 40-man panel, all home-based, for this week's clash against Wales and is expected to submit the 31-man list to World Rugby for the World Cup on Monday.
It's not their final warm-up game but the Cardiff clash represents a watershed moment – defeat, to the Six Nations champions in Warren Gatland's send-off game, is not in itself a problem; failure to massively improve on Saturday's display would be a serious cause for concern.
It will be a far from full strength Ireland side with Schmidt expected to start to Jack Carty at out-half and give game time to some of the other fringe players when he names the team at lunch-time today.
Murray believes that rectifying the mistakes from the England game and climbing back towards the heights of 2018 is within the grasp of the current squad, while conceding that should Ireland produce another no-show, things will have to be reassessed.
"I think at the moment we're very, very happy with what we have to work with," he told RTÉ Sport.
"If you look at the group of 40-odd lads who have been in and around the squad, there is definitely enough to deal with whatever comes up now."
In 2017 Joe Schmidt said: "The door is never closed on a player playing externally." The company line is that IRFU policy means home-based players are preferred and it has served Ireland well.
The reason that it's not set in stone is so that the management do not become hostages to fortune in the event of a series of unfortunate injuries in a specialist position.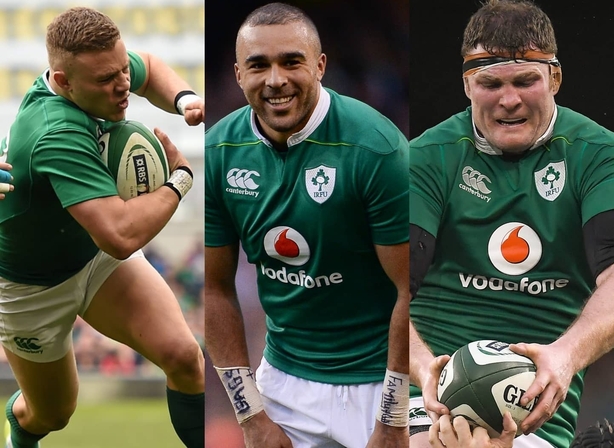 For now the "malaise" is real but Ireland have cover, and the state of affairs, according to Murray, is not so bad that the squad needs an infusion from the outside – say in the form of an Ian Madigan (Bristol, 30 Ireland caps), Simon Zebo (Racing, 35 caps), Donnacha Ryan (Racing, 47 caps). 
"Those lads outside of Ireland, they are quality players and internationals, and I'm sure they could do a job if they were called upon, but this squad is settled," says Murray. 
"Everyone in the 40-man squad has been around the squad for a long time.
"There is definitely enough quality to go into a World Cup and do well with what we have. Everyone knows there is a lot of noise from outside, in terms of the selection policy but within our group we're fully confident with what we have."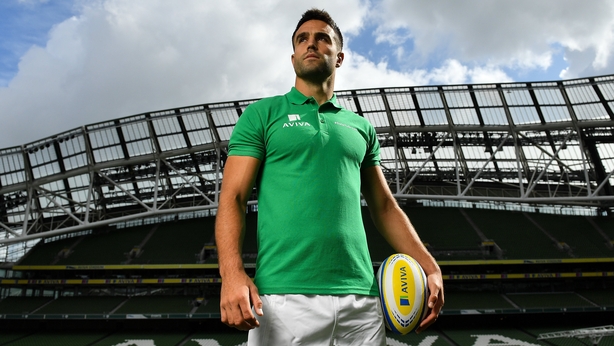 Just last week Murray spoke about winning the World Cup.
Would the 30-year-old's view about new faces change in the event that Ireland fail to rediscover their mojo against the Six Nations champs?
"You would hope not. I can't see it. I think this performance at the weekend...we're going to go over to Cardiff and you're going to see a performance. It just can't happen," he says adamantly.
"And if it goes poorly then, yeah, we're going to be dealing with a bit more of an issue then, we hopefully are dealing with now.
"But no, I think right now the lads who are lucky enough to get out and get another chance and try put things right (and will perform).
"It's just noise from whatever outside the group. This group is very confident.
"No-one is casting any blame. The lads were in on Sunday night, we didn't have any meetings, everyone was watching the game and trying to learn and fix it.
"Then Monday and Tuesday was really honest. The squad we have now is pretty similar to the squad we've had for the last four odd years, so there is evidence there that this squad can fix it."
Follow Wales v Ireland via our live blog on RTÉ.ie and the News Now app, or listen to commentary on RTÉ Radio 1's Saturday Sport.
Aviva are giving 20 U10 boys' and U12 girls' teams the chance to fulfil their dreams by playing on the same pitch as their heroes on September 22 while Conor and the team are up against Scotland in Japan. See aviva.ie/safetodream or Aviva Ireland social channels using #SafeToDream for details