Ireland play their second Rugby World Cup warm-up game, against England, tomorrow and it's a called a Test match.
But the simple fact is that these four games - Italy, England and Wales x 2, bear no relation to a Six Nations or World Cup clash, where winning is the be-all and end-all.
Joe Schmidt is preparing a team to take on Scotland on 22 September in Yokohama and, after naming an almost full-strength side from the players available for Twickenham, the head coach said that the game comes "a distant second" in terms of importance to the World Cup opener.
"We have got to be absolutely committed to is going as hard as we can," he added.
"Because invariably, when you start trying to look after yourself, you get the timing wrong, you're a little bit hesitant and that's when you can pick up something you would rather not have."
No player can afford to "trot around at 50 per cent," Jacob Stockdale told RTÉ Sport on the day the original World Cup training panel was announced, but the winger did admit that "there is that worry of injury…when realistically you are looking ahead to that World Cup and saying I want to make sure I'm there."
With Joey Carbery, injured during the win over Italy and in a battle to regain fitness, in mind, the coach's task is to avoid further injuries, build game time and form into the probables, and figure out some contingencies.
It's not straight-forward.
THE MANAGER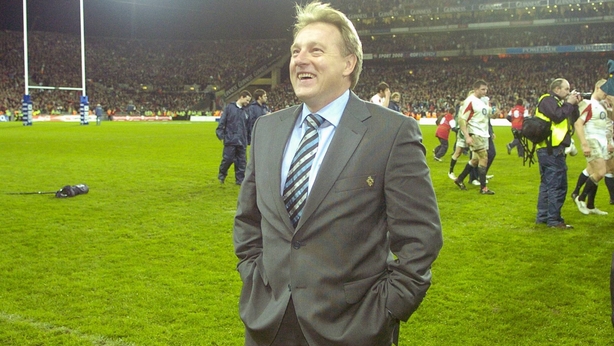 Eddie O'Sullivan, Ireland boss from 2001 to 2008, has been there. He prepped the team for the 2003 and 2007 tournaments.
"The warm-up games are a kind of a nightmare, a necessary evil, but you've got to do it," says O'Sullivan, on RTÉ Sport analyst duty for the World Cup,
"In 2007 we played two warm-up games and we couldn't find our form in the tournament and the rest is history.
"The games are weird. They are neither fish nor fowl. Performance is much more important than result, as opposed to any other international.
"It's hard to describe the mechanics, it's a bit of a mish-mash. You try to get so many things out of it that it can take on a life of its own.
"If you play badly in a warm-up game the seeds of doubt can be sown in the players so for that reason it's really all about performance.
"In 2011 Ireland lost all the [warm-up] games, and we, the USA [then with O'Sullivan as coach], gave them a bit of a scare, 22-10, in the opening pool game.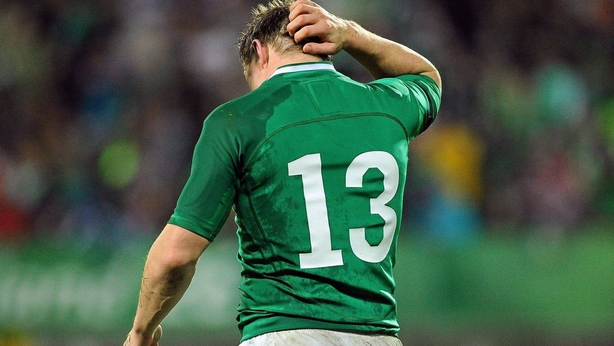 "They were still finding their form, then they clicked, beat Australia and went on to win the group.
"The warm-up selections are often not your strongest hand; you have to give the possibles a chance."
There is famous footage of O'Sullivan giving a dressing-room talk to Ireland ahead of the Croke Park clash with England in 2007.
But even against the old enemy, the players, O'Sullivan says, will know it's just not the same.
"When you are building fellows up for those games you have to get them to a certain pitch but you don't want them going out like rabid dogs," he says.
"The build-up routine in advance, training, meetings, is the same but you know it's not the real deal.
"The danger is if we go to Twickenham and get wiped out because we are not in a good space mentally.
"If we get caught on the hop and England get on the front foot then, allied to the Italy performance, the two Welsh games take on a completely different hue.
"That builds the sort of pressure ahead of the last game in Dublin that you don't need coming into a World Cup, there's enough pressure in the tournament itself.
"Conversely, a really good performance would reduce the pressure going to Cardiff."
THE PLAYER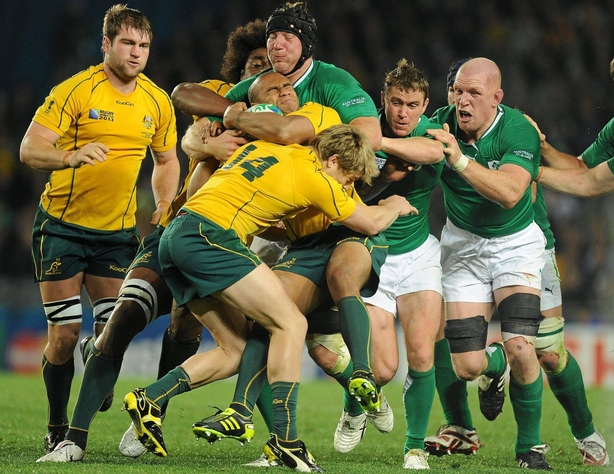 Stephen Ferris only had one gear – flat out.
The idea that he would set foot on a rugby pitch and take care of himself or allow his mind to wonder past the next tackle or ruck doesn't sit well with the former Ireland back row.
He does concede, however, that his approach may have cost him a few years of a professional career, coming to an end, as it did, at the age of just 28 after a recurring ankle injury.
Ireland don't have many fond memories when it comes to Rugby World Cups but the sight of the Ulster man driving Australia's Will Genia back ten metres in Eden Park in 2011 on the way to a famous 15-6 win is a standout.
But his participation in that tournament was in doubt as he recovered from a knee injury.
He got 20 minutes off the bench in the second last warm-up game, a 22-26 loss to France and started a week later against England, the game which put an end to David Wallace's World Cup hopes.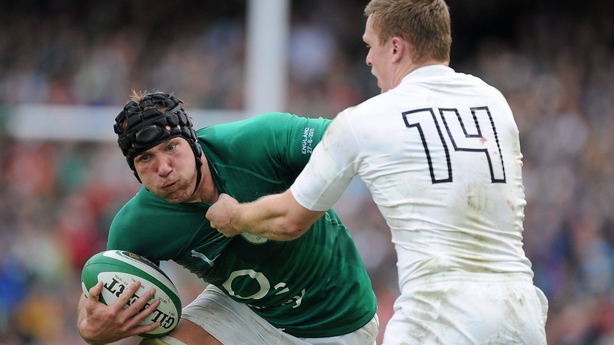 A mainstay of Ireland's Grand Slam team in 2009, Ferris, among the rugby fraternity at least, was guaranteed a place on the plane to New Zealand in 2011.
But he couldn't afford to think like that.
Any sense of getting through the 80 minutes, keeping the body safe, just wouldn't compute.
"At that stage I still had doubt in my mind that if I didn't play that well I might not be selected," Ferris told RTÉ Sport.
"Most fans and rugby people were thinking that if Stevie Ferris is fit and gets into half-decent shape he'll be on the plane but that's not the mentality and the approach that I took to that World Cup warm-up game.
"That was my last-chance saloon to put in a performance, make an impact and to convince Declan Kidney that I was ready for the big stage.
"From my point of view that was my opportunity to say 'I'm back and fit. I'm in good shape'.
"I was going to go out and lay down a marker to say that I should be the first name on the team-sheet against the USA."
Had he played some games earlier and been at full fitness, would it have changed his mentality, even a little bit?
"It didn't matter if I was playing Zebre at the Kingspan on a Friday night or a Grand Slam decider at the Millennium Stadium.
"I felt that people who were paying money to come and watch me play deserve to see the best.
"Maybe that was detrimental to my career finishing earlier than I expected because I did play a hundred miles an hour all the time but I probably wouldn't change anything if I could turn back the clock."
ENGLAND v IRELAND: ALL YOU NEED TO KNOW
Follow England v Ireland via our live blog on RTÉ.ie/sport and the News Now app, or listen live on RTÉ Radio 1's Saturday Sport.