Jacob Stockdale believes Ireland must set themselves high targets if they are to achieve in Japan.
Expectations soared after Joe Schmidt's men finished 2018 with a famous victory over New Zealand, adding to just a third Six Nations Grand Slam in the spring and a summer series win in Australia.
However, a less than stellar Six Nations campaign this year and disappointment for Leinster, who lost their Heineken Champions Cup crown has led to more tempered hopes for the Rugby World Cup, which begins for Ireland with a possible pool-deciding clash with Scotland on 22 September.
But Stockdale says there is no good reason why Ireland, never beyond a quarter-final, can't reach the heights of 2018 and says that belief is key to their fortunes.
"If you'd asked anyone after the November games what is your expectation for the World Cup, it would have been 'definitely go over and win it, if we are not in the final that's a serious disappointment'," said the 23-year-old Maxol brand ambassador, who has scored 14 tries in 17 international caps.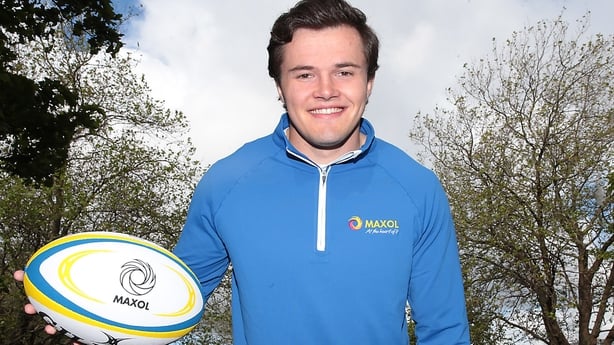 "For most people that has probably changed since the Six Nations.
"For me, I'm still expecting to go over and win a World Cup.
"You don't go over to a World Cup expecting to only get to a quarter-final or a semi-final. If you are not going over to win then what's the point?
"It might be bold and brash to say it now, that we're going to win it but you look at what we've done in the past: we talked about winning a Grand Slam, we talked about beating New Zealand at home, we talked about these things we wanted to do and we did them.
"And moving forward in a World Cup, I want to win a World Cup – that's the only way you're going to do it, by saying you are going to do it."
You can hear an extended interview with Jacob Stockdale on tomorrow's RTÉ Rugby podcast.
So what's @JacobStockdale's preferred position? This and more on Wednesday's #RTErugby podcast #RWC2019 pic.twitter.com/VpAYw7UbaH

— RTÉ Rugby (@RTErugby) May 28, 2019