The AIL will be guaranteed a different winner this year after Clontarf beat last year's champions Lansdowne in a Dublin derby last weekend to set up a clash with Cork Con, the club where I'm an assistant coach.
At amateur level most players wouldn't have togged out in the national stadium but when two teams like Cork Con and Clontarf reach a final a lot of them will have tasted it before and will be relishing the chance to take home the ultimate prize after a physical season and a very competitive league journey to reach the summit.
I'm looking forward to the game on Sunday myself.
Having not won a league trophy as a player it's a great opportunity to return as a coach to hopefully rectify that. It's a stadium that has mixed memories for us in over last few seasons as we were beaten finalists 12 months ago, falling just short of defending our title from the previous year.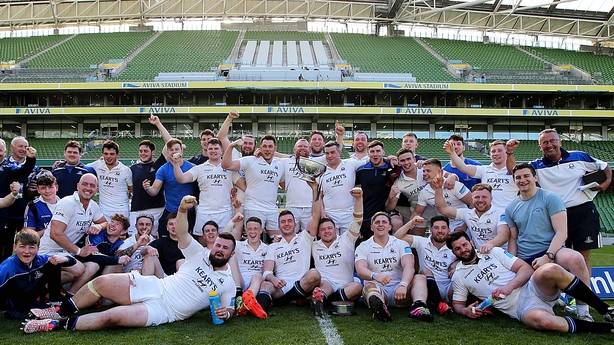 Playing at this time of the season means you are hoping that a year of hard work culminates in something tangible in the form of silverware but it is the intangible that creates memories that stay with you for a long time.
Being part of a team will always mean something to players but it's the people that you win with and those that you go through the hardest times with that hold a special place in the memories of your playing career.
Some of the most enjoyable moments in my career were winning an Under-20 All-Ireland with UCC and avoiding relegation from Division 1B with the senior team the following year.
Some All-Ireland senior cups with Con are high up there as well.
Yeah, sport is enjoyable but when people say winning isn't important they either haven't experienced it fully or aren't telling the truth.
Playing and being selected is obviously a non-negotiable in terms of that enjoyment but knowing you contributed to a winning side is a feeling that's hard to replicate.
"It's not a hard decision to forego that social life at times"
While most people will enjoy a Bank Holiday that traditionally brings some sun and a holiday spirit, others will have to be more focused and disciplined to avoid the distractions.
A pint of cider on a sunny afternoon or spending the weekend in Kinsale for the 7s is at the forefront of many minds but if you want to be successful these are the kind of things you have to forfeit.
To be in with a chance of putting your name on a trophy you have to make tough decisions with your social life and have the self-discipline to engage in one more push. That's the part that people won't see.
It happens throughout the year and more so for professional players but it gets difficult facing into holiday season.
Irish provinces will have had a number of focused weeks and hopefully a few more to come.
In the domestic game if you're playing at this time of year it's because you're in the final two of the division or unfortunately at the other end of the spectrum fighting for survival.
You're hoping to forego these social situations to benefit in a couple of weeks when celebrating will be even sweeter but it still affects relationships and family events.
The people around you tend to suffer on the social front as well and it shouldn't be overlooked but those people want to see the team succeed.
You're playing for more than the inner group. The pride spreads among each player's family and social circle even if they aren't directly involved.
For college students it's a tough time of year with exams ongoing this week.
#AIL@CorkConRugby v @ClontarfRugby
This is rugby. This is the All-Ireland League. pic.twitter.com/ui4qshkdX4

— Irish Rugby (@IrishRugby) April 30, 2019
Peers will begin to celebrate and for the likes of academy players this is an even tougher time trying to balance rugby and exams.
When the exams are done you can't go and enjoy the time with your classmates, there's something that's even more important at the end of the week, something that possibly won't happen again for some.
Remembering why you're doing it or why it means so much to you might be the only reason you pull through, that and the people around you upholding the standards that you expect of yourself, even when your mind begins to wander.
In saying that, it's not a hard decision to forego that social life at times.
People speak about work/family/social life balance as if you have to be perfectly balanced all the time.
You're allowed to prioritise one over another and skew it in a certain direction, as long as you're conscious of it and will find time to create that balance again.
There are certain times when work is the most important thing and some people will find a reason to back out of hard work with the excuse that they needed to find a better balance but that's what holidays and time off are for.
If you're questioning whether it's even worth it, for an extended time at least, then maybe it doesn't mean enough to you and you could be better off in the main tent in Kinsale trying to stand your ground.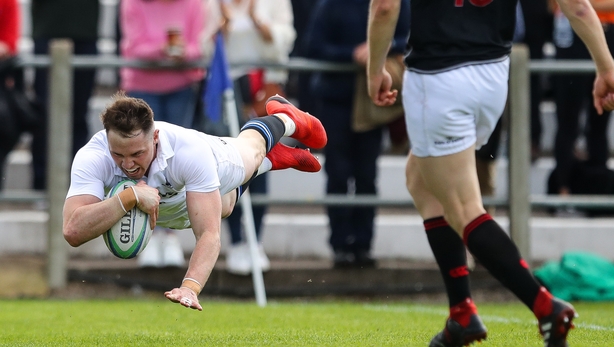 It's a privilege to be involved so late in the season, a privilege that never gets old.
It's something that the top players get used to and carry on as normal because they know how lucky they are. You have to remember that those who are on holidays would give anything for the opportunity to win something at the end of the year.
As a professional player, you start to see other teams and possibly former team-mates starting to book holidays and find some sun at the end of a tough campaign.
Bodies will be sore but mentally it is fatiguing to stay tuned in to become the last team standing.
Internationals usually have it even tougher because the end of the season for most is rarely the end of the season for them.
We normally have June internationals to watch and the top athletes have to provide the entertainment while everyone else knocks off for a while.
For Cork Con and Clontarf it's a day out in the Aviva this weekend but only one team will have those cherished winning memories.
Cork Constitution v Clontarf (Kick-off 3pm) is live on RTÉ2 on Sunday. Daire O'Brien is joined by Bernard Jackman, Eddie O'Sullivan and Fiona Coghlan to present coverage of the showpiece rugby union match at Aviva Stadium. Commentary from Hugh Cahill.