Rugby authorities missed an opportunity in the Heineken Champions Cup semi-final and should have banned Billy Vunipola, according to Lindsay Peat.
The England and Saracens number 8 was given formal warnings by his club and the Rugby Football Union for comments posted on Instagram made after he was criticised for liking a post by Australia international Israel Folau.
Folau, a fundamentalist Christian, had posted comments saying that gay people were destined for "hell" if they did not "repent".
We need your consent to load this SoundCloud contentWe use SoundCloud to manage extra content that can set cookies on your device and collect data about your activity. Please review their details and accept them to load the content.Manage Preferences
He faces a hearing next month and may have his Wallabies contract torn up.
Vunipola won the man of the match award in the 32-16 win over Munster on Saturday, which sets up a final against holders Leinster next month.
Asked how she would have dealt with the situation, Peat, who has 27 caps for Ireland Women, told the RTÉ Rugby podcast: "My first port of call would have been to ban him from the semi-final.
"I think even on a smaller level here, I have a responsibility as an employee, as much as my employer does, to create an environment full of dignity, whether it's religious faith or sexuality, just that people are comfortable to be who they are.
"When you are a rugby player on the world stage you are entitled to your religious beliefs and your faith but to pass judgement on a very vulnerable part of society [who] for a long time due to people's opinions and beliefs and whatever else [was wrong], it's very hard and it needs to be nipped in the bud and at source.
"Because you are putting that out on a world stage for people to take and vindicate if they are a bully or decide to take it upon themselves to impose their own beliefs, if that's what they feel [about] other people.
"That may not be the case but that's the risk you take by all this.
"100% [he should have been banned]. I think it sends a clear message.
"I know Saracens have dealt with it internally and the RFU have taken a stance and he's got a formal warning.
"And obviously what would be the natural stance in any environment but because we are dealing with someone who is on a world stage and so influential... If you are an influencer, whether that's through sport or fashion, you have to be very careful; you are entitled to your beliefs but it's none of my business."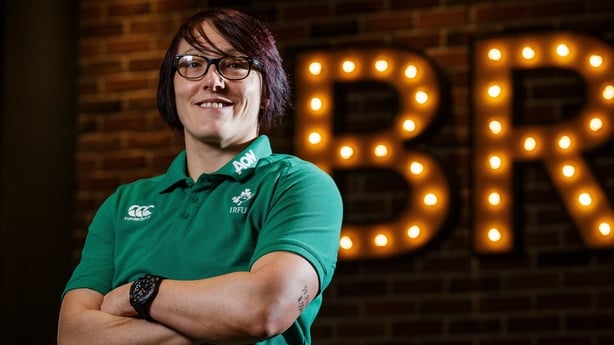 Asked about the controversy after the Munster game, Vunipola said: "It was probably insensitive, but also something I strongly believe in."
RTÉ Sport has asked Saracens if they plan to speak to or take any further action against Vunipola, who had been warned by the English champions that "he made a serious error of judgement in publicly sharing his opinion, which is inconsistent with the values of the Club and contravenes his contractual obligations".
Former Ireland coach Eddie O'Sullivan agreed with Peat, saying the rugby authorities should have taken action.
"There was a mistake made that he wasn't suspended for what he said.
"It's judged now on the corporate brand and he's a corporate representative for Australia Rugby.
"It was very easy to kick Billy Vunipola for the game last weekend but it wasn't his decision.
"If he was suspended he wouldn't have been there. You should really be kicking Saracens and the RFU for not suspending him.
"The corporate entity that he represents have given him a slap on the wrist. I know what Israel Folau thinks, I know what Billy Vunipola thinks, I don't agree with them in the slightest.
"They are entitled to those opinions but the people who don't hold them to book, they are the one you should be asking the questions of."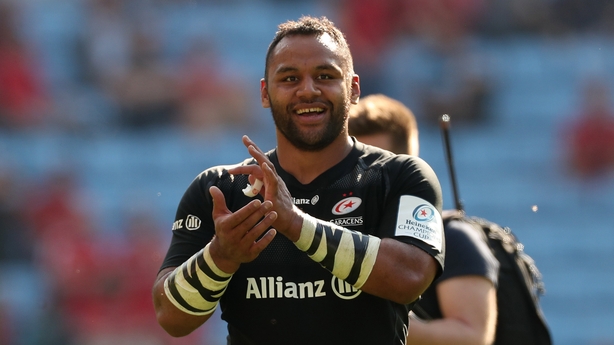 Peat added that she had gone through a harrowing time coming to terms with her sexuality and that Vunipola's profile means he has to be more careful.
"I speak as an openly gay woman," Peat, an All-Ireland winner with Dublin in 2010, said.
"There are times in my life when I come back to that vulnerable part where I hated myself and it sounds so emotional and I'm not emotional now when I say it, when I think back to that very dark time I was having panic attacks and [telling myself], 'God, you're not normal, you're not right, stay away from people'.
"I couldn't even look people in the eye and now I could never go back to that point.
"I am who I am and I would hope that people take me for Lindsay Peat, first and foremost.
"Look at Israel Folau: what he brings as an athlete and a rugby player, people idolise him. [His comments] hit other vulnerable people who are looking for guidance.
"It is very hard because we want to be able to let people live and have an open discussion.
"When it comes to social media it's hitting this new-age generation and they nearly live [their whole lives] through it.
"But for this, because of casting a judgement, saying 'you are going to Hell', their beliefs, there's no proof behind it and when you are hitting a vulnerable audience [it's an issue].
"The opportunity he had to say he was sorry for hurting [was there]. I didn't feel it was genuine.
"I feel it was up to the organisers [European Professional Club Rugby], his employers and World Rugby to have some sort of broad legislation to kind of hone that in because it is hard, it is a grey area.
"We want to value the sport for what it is; [the game] should have been a better spectacle. Saracens did do very well but unfortunately that black cloud still hung over it.
"We missed an opportunity for a spectacle of rugby. That's what we should be talking about
"I personally think Saracens should have said we take this formal warning very seriously, we take what he said, not his beliefs, how he vocalised them on the world [stage] that was Twitter and get rid of him and now we can concentrate on rugby because it's nipped in the bud and hasn't escalated.
"A European Cup semi-final was clouded by this."